Download Grim Soul APK and enjoy the dark fantasy thrills. This is a survival game in a dark world, a world unknown where you have to fight and survive on the land.
Grim Soul
The grim soul is a survival game in a dark world. It is a third-person MMORPG where there are zombies. Grim soul offers several skills that you have to possess. The game looks scary at times. However, it is majorly for adults, not for kids. Grim soul is a combination of fighting different bosses and making savvy – a character in the game get some wood. At the beginning of the game, you are not presented with so much. Information you will find your way in the dark world; you will find out what has happened and how you will survive in the world.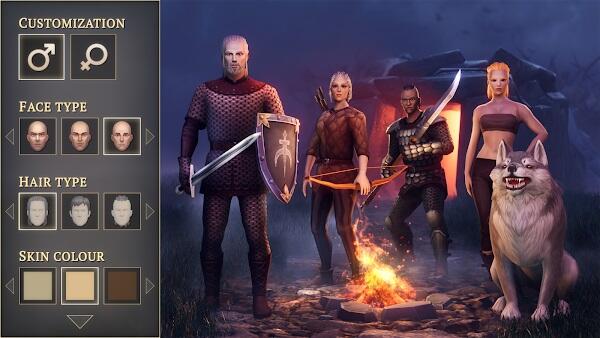 The game keeps you intentionally in the dark about everything in the world. On top of this is a wide variety of realistic and immersive activities such as clan, base building, exploration, and craft activities.
Grim Soul looms in danger and is a special treasure you will search for when you visit the game. The game is highly addictive because you will want to get to the root of every task given as you progress in the game. This has left players coming back to get the best of the game.
Grim Soul Description
Grim Soul is a dark fantasy survival game. You have been left in an unwelcoming, unknown world, and the only way to survive is by gathering everything you can get your hands on while avoiding some powerful enemies and strange sounds. Playing the game at first might be different and hard; however, it's fun. It is a survival game; you have to cater to yourself and the undead creatures in the dark world and also run away from powerful creatures. This is to live and survive.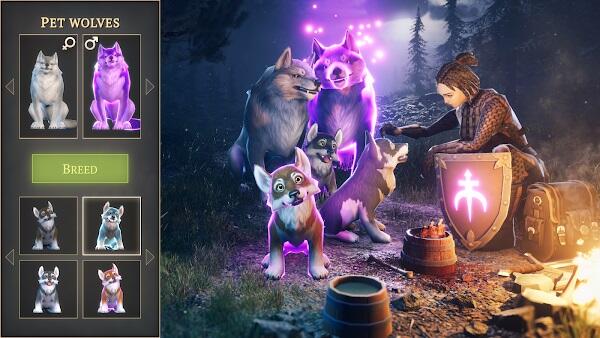 The gameplay of grim soul might be difficult at times. The developers intentionally made it difficult to give players a realistic and immersive experience. Grim soul starts with creating your character in the game, name it, and choose its head style, head color, hairstyle, and hair color. Lastly, the skin color.
You can play as both male and female. This depends on your choice. You start the game at your base, but as soon as you proceed and you are given access to provide a map that displays several locations, you can travel to anywhere in the area. Also, you will obtain items that will be used to build your home up -protect invaders and, unlock new app features, create weapons, armors, and tools.
The tools and weapons used in the game constantly break; hence, you must create new ones from time to time. Also, the clothing and armor deteriorate when you battle with an enemy. Therefore, you have to unlock new ones. This is one of the reasons the game is difficult, as you will spend the most time creating armors, weapons, and others instead of concentrating on progressing to the next level.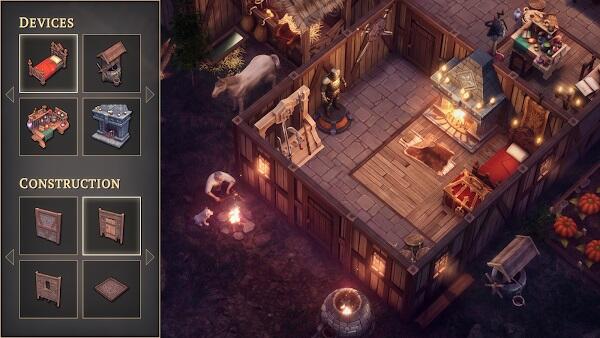 Every time your character dies during the game, they can be revived for free, and they reappear at the base. When Dying in the game means whatever the character has achieved in the game is gone; however, you are still allowed to remain in the game (at the same level that you died).
Traveling around several locations in the game through the map gets you items such as surprise finds, scrolls with information, and in-game story and upgraded items you can use as tools.
The controls in the game are simple and easy to understand. Onscreen control sticks on the left, which you can drag in any direction, while on the right, there are several buttons to press, including using the weapon and axe.
Grim Soul is fun, engaging, exciting, and occupying. You are teaching yourself how to survive in the game.
Features of Grim Soul
Here are some exciting and interesting features which grim soul offers;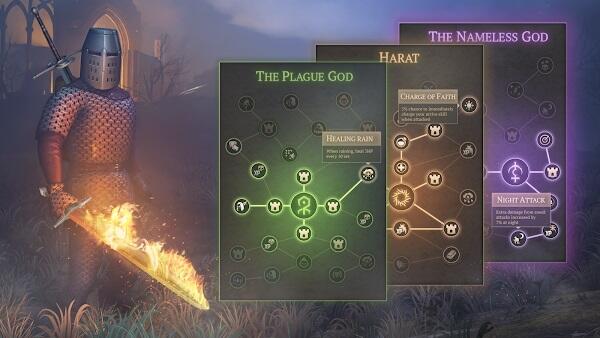 Customization Option
Here is an exciting and important feature grim soul offers. In the game setting option, you can customize your weapons and characters. This will help you see, move and control what you want. Your character dress and armor are determined by what you choose with the customization button.
Open-World Gameplay
Grim Soul is a dark fantasy world whereby your task is to live and survive. This open-world game leaves you with a realistic and awesome gaming experience. You will face battles like in the real world.
Mapping Feature
This is an important feature in the app, which allows you to find direction and path in the unknown world you are in. Remember that you are left in a strange world where you have to fight for yourself hence the importance of this feature.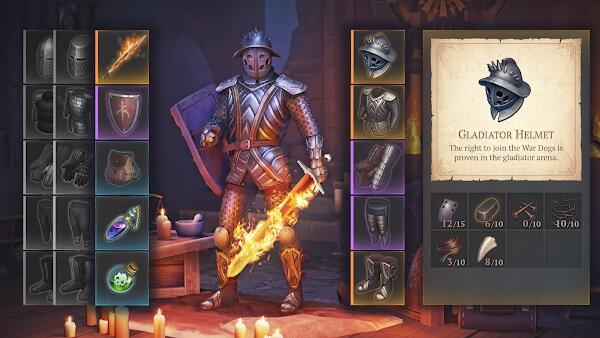 Additional Features
Here are some other features of Grim Soul;
Create and join a clan
Base building and crafting
A diverse collection of enemies
Dungeon/mystery/world exploration
Conclusion
Grim Soul is a great adult app; you can explore unknown worlds and survive. This game is challenging yet fun hence giving you thrills of realistic battle. Download Grim soul's latest version and get the best of the monster hunter and gaming experience.