Download Gladiators Survival in Rome APK and enjoy a beautiful fight experience. This is a survival game where soldiers enslave people, and they need to be rescued.
Gladiators: survival in Rome
Gladiators: survival in Rome is an action-packed RPG game with survival mechanics and a city-building system. In the game, you will play as the rescuer to free enslaved people from cruel soldiers. These enslaved people are often referred to as your friend; hence you have to save your friends.
The game is action-packed and full of challenges you have to overcome. Gladiators: survival in Rome has become one of the top ten games in many countries. It is available on all mobile devices – android, windows, or iOS users.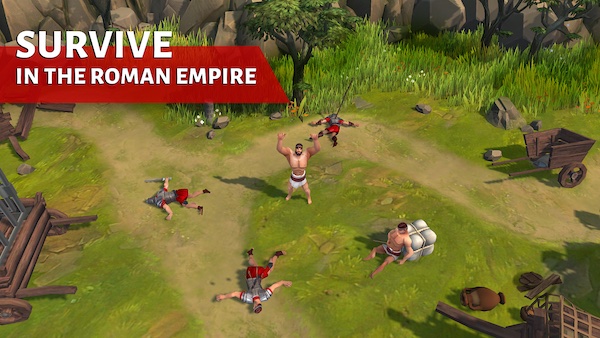 This game takes you back to the first century as a fugitive in the roman army who sets on a quest to help friends and survivors rebuild a city of their own, where there will be no slavery and evil acts.
The game might seem complex or hard at first, but in the long run, players will get used to it and find their way around it. It starts with a useful, helpful, and informative tutorial to guide users through and span a series of quests. It is recommended to pay attention to the tutorial sequence because it explains all you need to know about the game. Gladiators: survival in Rome has awesome graphics which have made people come back for more experience.
Gladiators: survival in Rome Description
Gladiators: survival in Rome is an RPG game developed and published by Colossi games. It is a game that brings survival and adventure strategies. In addition, the game is an open-world historical game to save spaces and build your city.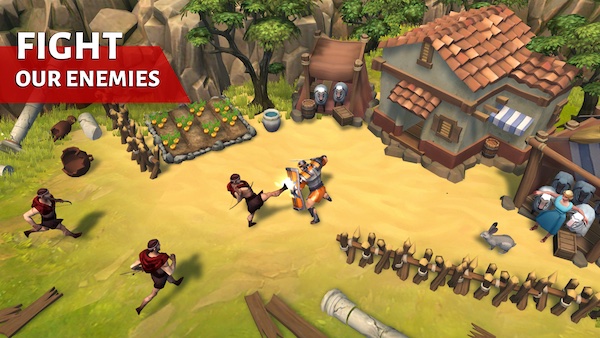 The game takes players through several vivid scenes, such as dark dungeons, a vast, rich city, a peaceful village, a wide river, and a fierce battlefield where you will train newly joined gladiators every day.
As the player, you are the main character in the game, the hero who has just escaped from Caesar's army and is looking for a new life for himself. You will start everything on your own, explore and exploit the city, find a way to survive, free and rescue enslaved people and fight enemies.
This game gives a realistic feeling of battling and surviving. You can play this game alone or team up with other players.
The gameplay and controls of Gladiators: survival in Rome are easy to navigate and quite simple. Gladiators: survival in Rome is a role-playing survival game that puts the player as a fugitive from Caesar's army. As the player, you will find yourself in several places in the Roman wilderness, trying to survive and free slaves from the empire of cruel roman soldiers.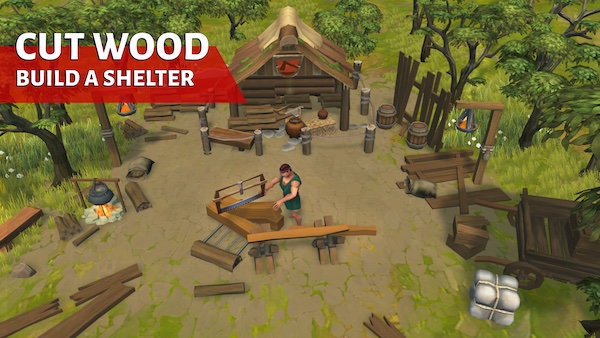 As the game progresses, you will claim territories, craft items, and build structures to assist in completing assigned quests. There are several activities to carry out in the game; you might need to eat and drink as you play to strengthen the body of a gladiator. Immediately, the game offers a place where you can get meat or food items (you don't need to search long distances). Everything is made available in the game, firewood to cook, the food to prepare, and the transformation of the character to be able to cook the meal. This is super cool and amazing.
Features of Gladiators: survival in Rome
Here are the features you enjoy in the game;
Diverse game mode
Gladiators: survival in Rome is a game that allows players to play with themselves or with other online players. This is to make the game more interesting and less boring.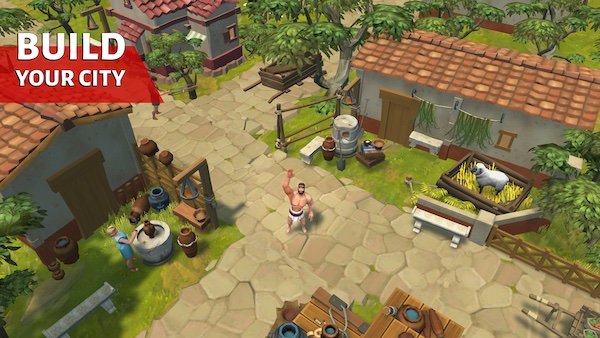 With this feature, you are not alone, a lonely warrior. Gladiators: survival in Rome has built-in connectivity where you can play with friends. You will enjoy the great battle together and share tasks to complete a level faster. Also, the rescued enslaved people or friends can be on your team after training; hence you don't have to worry about the team; they will stand by you.
Awesome game experience
The gameplay of Gladiators: survival in Rome gives an awesome gaming experience where you have to survive, build your world, free slaves, and fight tyrannical soldiers.
Asides from the fighting and surviving experience, you can engage yourself with craft building in this game, whereby you cut wood and build a shelter for yourself and the rescued enslaved people.
Intelligent game strategy
You are given tons of quests to do in this game. Tactics to complete these quests will be easy. Although it will consume energy and health, you must defeat enemies faster and build empires before you run out of power.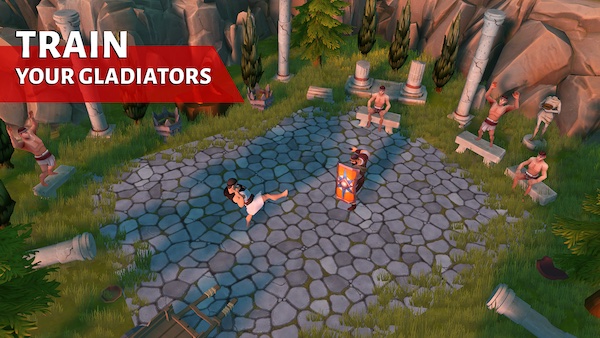 Additional features
Save and host enslaved people

Open World space to get weapons and fighting items

Fight enemies and survive in the roman empire
Conclusion
Gladiators: survival in Rome is a dramatic and adventurous game. If you love survival and fighting games, this is one of the best for you. Download and install the latest version of this game and enjoy the trolls of becoming a hero.