Download LifeAfter APK to experience a surreal adventure after a zombie apocalypse. Clinging to life in a hostile world and creating a resistance attacking zombies.
About LifeAfter
LifeAfter is an entertaining survival game where players must survive at all costs in an environment that seeks to bring human life to extinction. Hence, players are the only survivors left in a world full of zombies. Unfortunately, the storyline follows most of the regular zombie movies, where an outbreak collapses the whole world structure, and the few articles survivors have to take extreme measures before surviving.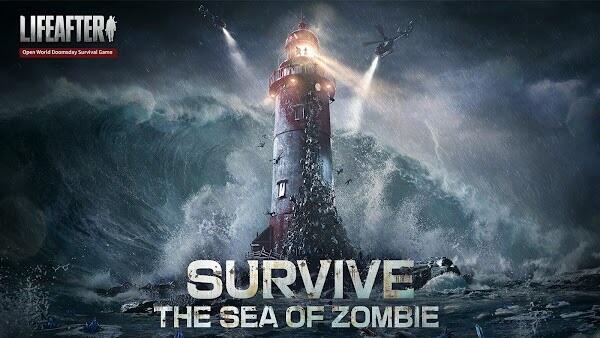 It puts players in the position to find shelter from the flesh-eating beasts, build defence walls, collaborate with the other survivors and combat the zombies. Due to the high demand for realistic elements to the game's concept, LifeAfter has remarkable graphics quality. It uses the most sophisticated designs to create a natural environment where players can fully immerse and enjoy their game as if they were in it.
The control system here is also simple. It's similar to that of many action games out there. There is a virtual joystick on the screen's left side where the players control the character's movement and pace. The right-hand side hosts all the buttons that can be used for reloading, aiming, shooting, and jumping.
The game screen is also reasonably managed. There isn't too much information on the screens to confuse players. The minimap is on the right side and helps navigate the game's locations and locate objects quickly. Players have to follow the storyline, of course, but they get to decide on specific tools such as their character appearance, weapon or choice, creative resources and build complex structures.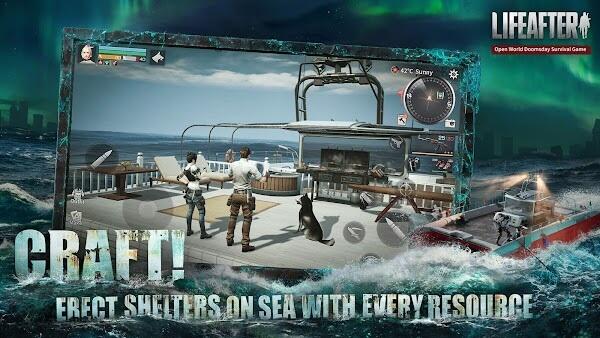 NetEase Games developed the game under the RPG game category. LifeAfter is free to play, though you might have to make in-app purchases to access some of the premium features. The content is rated for 16-year-olds and above. The game has over 10 million downloads on Playstore and an impressive rating from thousands of players.
Gameplay
The game is not easy to play, but this adds to its fun and entertainment. You have to combine reflex with strategy, actions and decision-making. There are also many other things you must be able to add to the list if you enjoy the game and progress on it. For example, the game lets you choose your survivalist before playing, so you can choose your appearance and create your unique character.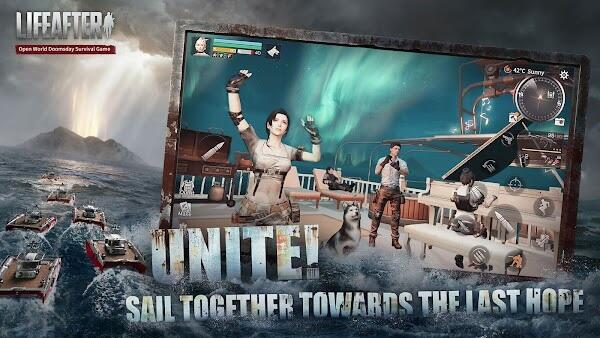 If you prefer to play as a man or woman, you'll select this and add other features such as hairstyle, facial structure, and many more. Once you're done, you'll be dropped in a deserted area and be walked through all the basic game information before you start making decisions on your own. Avoiding the zombies is your most basic task, and other primary assignments include retrieving objects and food, creating shelters, forming alliances with other survivors to build a community, etc.
Game Features
LifeAfter is one of the most popular zombie apocalypse games due to its exceptional gameplay and unique elements. Check out some of its features below:
Game Graphics
The game has insane graphics that are worth mentioning. Due to its incredible and detailed level of graphics design, it has a heavy file online if you want to install and play. In addition, the game adds a lot of natural elements to the game to make it seem and feel like the player is the one in danger.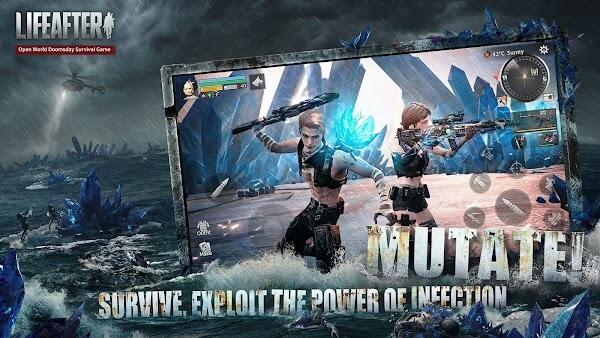 This makes the game quite immersive since anyone can easily forget the line between a game and reality when they play LifeAfter. From the sophisticated designs such as the buildings, characters, environment, and zombie hordes, to the tiny details in the gun recoils, player movements, and blood spills, LifeAfter incorporates stunning and impressive design all through the game.
Custom Appearance
Players don't just get dropped in the game without a say in their looks. But, of course, that would make the game less fun since the aim is to make players feel and play as if they are the ones in LifeAfter. So, the game allows you to choose what and how you look; therefore, you can play knowing the player is you, and you are the player.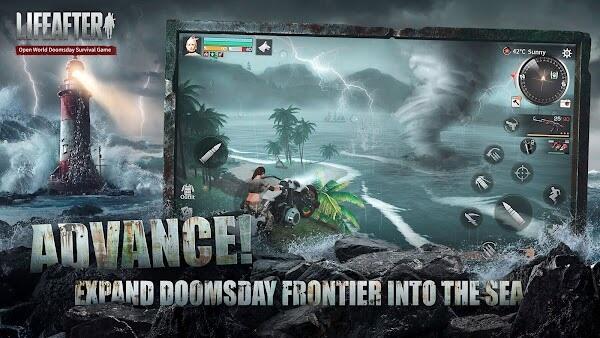 Whether male or female, you can choose this while setting things up. You can also change your appearance based on your gender, so you can change your hairstyle, clothes, shape, and several other features to suit your taste before you jump into the game.
Control System
LifeAfter has a friendly control system. It uses a similar system that you'll probably be used to on action games. The left side of the screen is for movement, while the right-hand side contains all the actions. So you can shoot at zombies, reload your weapons, jump over obstacles, pick up an item, check the map and do various other things on the right-hand side.
Storyline
The game's storyline is simple and easily understandable if you've seen zombie movies. Your role is that of survivor, so you must escape and ensure you are safe from the zombies raiding through every nook and cranny of the apocalyptic world. Since the zombie outbreak, you have been able to survive until now, so the game wants you to continue your survival journey and ensure the human race doesn't go extinct.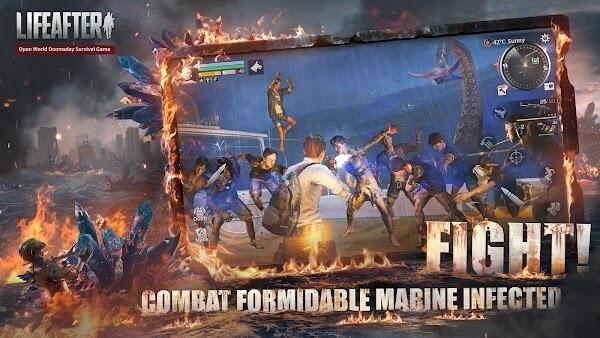 Weapons
There are several weapons to use in the game. Since it's a zombie apocalypse game and not a war game, you'll be using various weapons ranging from guns to crossbows and any other thing that can pose a threat and cause damage to the zombies. Of course, the most common weapons are guns, so there are different types of guns you can choose from, depending on where you visit and how many firearms you can retrieve.
Conclusion
The game is a life after an apocalypse scenario where players get to survive and create resistance. Although the game is played on mobile devices, it's built to PC game standards with fine details and immersive gameplay.


Join Telegram Group
Download LifeAfter APK to experience a surreal adventure after a zombie apocalypse. Clinging to life in a hostile world and creating a resistance attacking zombies.