Download Dynamons World APK to get immersed in a world of Pokémon-like characters and battles. Train your Dynamons with each battle and become a Dynamon master.
Dynamons World
Dynamons World is an RPG battle game developed by KeyGames Network. It is the third installment in the Dynamons series. Dynamons World is an action roleplaying game that is very similar to the Pokémon franchise. The game has an underlying story that the player engages in as they acquire and train different Dynamons, the furry, elemental creatures that the game is named after. Dynamons World is a well-rated and enjoyed game with many great features to entertain players.
Description of Dynamons World
Dynamons world is set in a training camp where you arrive wanting to be a Dynamon Captain. As you continue to play, you will eventually become a Dynamon master. The objective of the game is to get through the story by engaging in different battles with other Dynamons. You collect Dynamons as you go and build your team.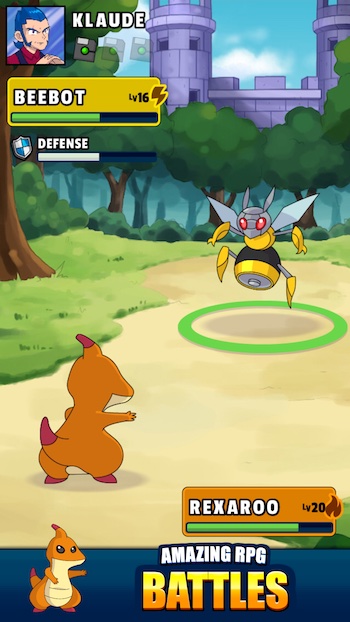 Dynamons World starts with you meeting a character named Jovani who welcomes you to the camp. Jovani walks you through a tutorial fight where the player gets to observe how a Dynamon battle goes with a trial opponent. Once this is over you get to choose your own Dynamon. The Dynamons in the game are small creatures with elemental powers. The elemental groups that they fall under include water, fire, earth, air and shadow, electricity, and many more. Dynamons of different elemental groups have resistances or weaknesses to those of other groups. For example, water Dynamons are resistant to the attacks of fire Dynamons but are especially weak to those of plant or electricity Dynamons.
Once you have chosen your first Dynamon the tutorial continues and shows you how to battle a wild Dynamon. Wild Dynamons are Dynamons without owners that can be caught and trained to be added to your team. With each battle with a wild Dynamon, you have the option to catch the Dynamon while it is weak before you completely defeat it or escape from the battle if you are at a disadvantage.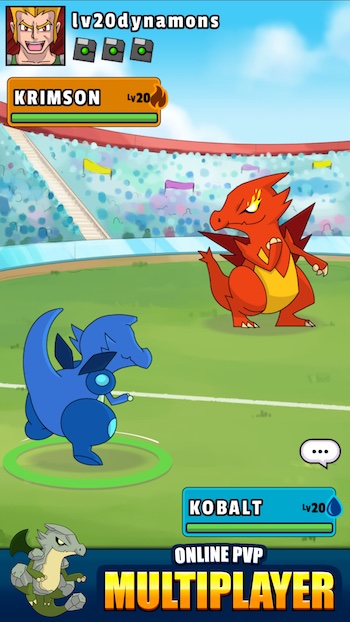 With the tutorial out of the way, players can begin the quest of the game. The game follows a series of levels with boss fights at the end of each level to allow you to progress to the next. As players advance in the game, they are expected to build their team which can contain dozens of Dynamons, and level up each Dynamon on their team.
Dynamons World features
This action-packed game is full of amazing features to unlock as the game goes on.
Gameplay
Dynamons World is not difficult to play. The controls for the game are located at the bottom of the screen in the form of buttons. The primary form of gameplay for this game is versus battles where two Dynamons battle each other. Each Dynamon has an energy bar that depletes with each attack that is landed on it. Dynamons fight by making use of attack cards which are located at the bottom of the screen. During a battle, each player takes turns to land attacks on the other.
The strength of the attacks as well as the elemental nature of the competing Dynamons determines who wins a battle. Having Dynamons of higher levels also helps with winning battles. Players can collect items that help to boost their attack cards during battles. Dynamons get the option to use one item card per turn during a battle. When your opponent is weak, the option to capture them is presented. This adds that Dynamon to your team.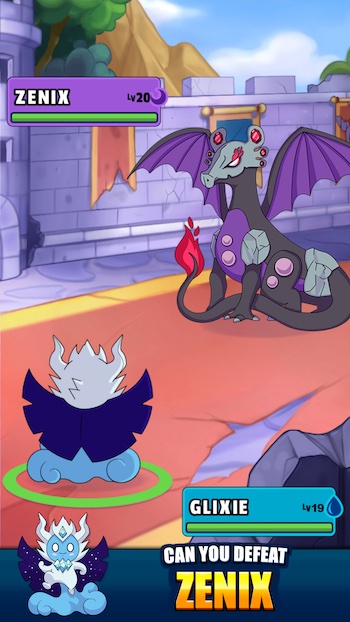 Each battle that a Dynamon engages in increases its experience points or XP. Dynamons can be leveled by increasing XP or making use of the in-game currency of shards or coins. As you continue to battle, you gain mastery over different kinds of Dynamons and train them in the camp. The character and other players have to defend the training camp from Dynamon threats as they make their way to becoming Dynamon masters.
Online battles
The online battles in Dynamon World are a feature that wasn't present in previous Dynamon installments. These online battles can be fought between friends or strangers online. This feature in Dynamon World makes the game more interactive and exciting. Players can engage in online battles by clicking on the icon and selecting an opponent. If players want to play offline, that is possible.
Variety of Dynamons
Dozens of Dynamons can be collected in this game and added to your team. Dynamons all have unique names and powers, even if they are of the same elemental nature. Your team of Dynamons is yours to train and control.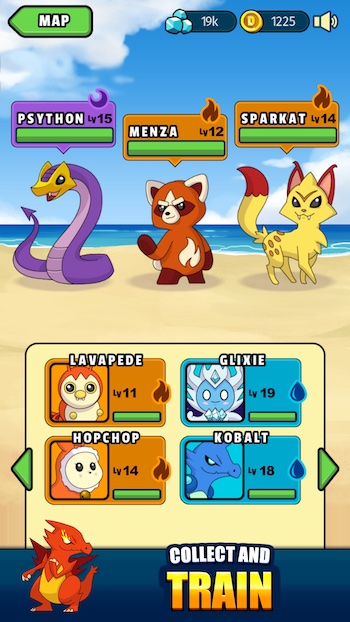 During battles, players are allowed to switch between Dynamons if one Dynamon is growing weak or another has an advantage over the opponent. Each Dynamon can be trained individually and leveled up individually. The more time that a player spends battling with a Dynamon, the more experience points it gains. Having a team full of high-level Dynamons is a sure-fire way to guarantee success in battles.
Immersive storyline
Dynamons World is not only focused on giving players a simple action clash game. The game also follows a storyline of a player going on a quest to become a Dynamon Master.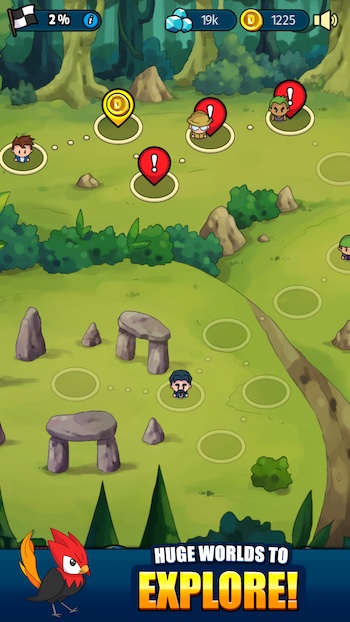 The setting of the game in a training camp adds to the story and provides an opportunity for players to interact with other characters and have more fun in the game besides moving between battles. The storyline of Dynamons World is interesting and engaging so that players have an objective which each battle they complete.
Conclusion
Dynamons World is a fun and easy-to-play game. It is suitable for fans of Pokémon but anyone can play the game and get easily invested. The large collection of characters and Dynamons is a standout feature because this gives players the chance to compare their Dynamons, engage in planned battles and test out each other's skills.
Dynamons World is a great role play game for both new and experienced gamers.
Word count: 1015


Join Telegram Group
Download Dynamons World APK to get immersed in a world of Pokémon-like characters and battles. Train your Dynamons with each battle and become a Dynamon master.