Download Shadow Fight 3 APK and fight the legend! The third part of the legendary Shadow Fight series - now with new mechanics, a new global map, and a new story!
Comprehensive Description of Shadow Fight 3
Shadow Fight 3 is a fighting game developed by Nekki for Android devices. It is the third installment in the Shadow Fight series and was released on November 16, 2017.
The game features three different fighting styles, each with its strengths and weaknesses. The player can choose to specialize in one style or to use a mix of all three. There are also a variety of weapons and armor that the player can collect and use.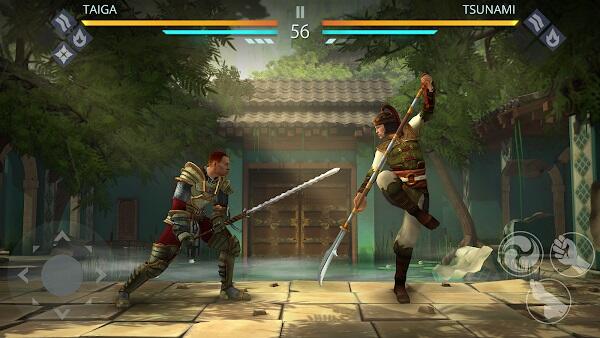 Shadow Fight 3 is free to download and play, but there are in-app purchases available ($0.99 - $249.99 per item). These can be used to purchase new weapons and armor, as well as to unlock new campaign levels.
Shadow Fight 3 - Background Story
Shadow Fight 3 has a riveting background story revolving around the shadow energy unleashed by the Gates of Shadows decades ago. This time, the story takes us to a land of three warring factions - the Legion, the Heralds, and the Dynasty - each with their strengths and weaknesses.
The player must fight against the fiercest faction to try and neutralize the situation. However, you should note that each faction has different objectives, as outlined below: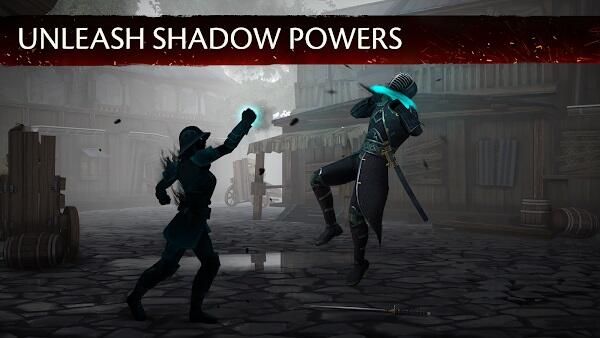 The Legion Warriors. This clan wants to destroy the dark shadow energy. They argue that it causes more harm than good and is the root of all evil in the world.
The Heralds of Dawn. This clan believes that the shadow energy can be harnessed and used for good. They want to find a way to control it and use it to protect their people.
The Dynasty Assassins. This clan is after power and will do whatever it takes to get it - even if it means using the shadow energy for their gain.
No matter which faction you choose, you will be engaged in some spectacular fights.
Why Download Shadow Fight 3?
There is no dull moment in Shadow Fight 3. Every minute you spend in the gameplay will be characterized by intense fighting resulting in heart-pounding adrenaline rushes.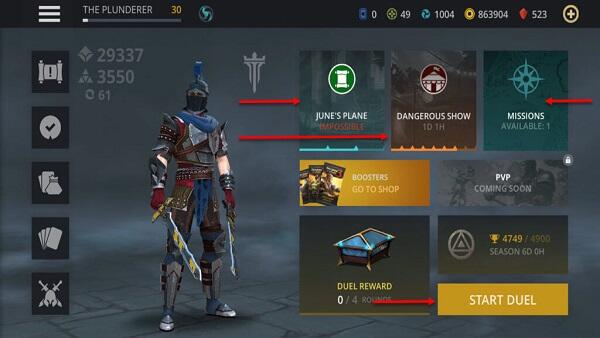 The game is set in a fascinating world with three warring factions, each striving to achieve its objectives. You come in as a hero to end the war between the three clans.
To achieve this, you will wage a war against the strongest warriors of the land. Ensure you collect the best weapons since the war will be characterized by fierce fighting.
An Immersive Gaming Experience
Shadow Fight 3 does a good job of easing players into the mechanics, but there is still a lot to learn. The combat system is deep and complex, mastering it will take time and practice.
The story is intriguing, and the world is fleshed out and well-realized. The game does a great job of making the player feel like they are part of this world.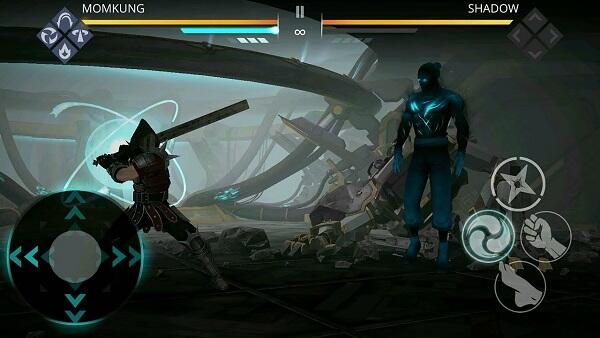 Overall, Shadow Fight 3 is an excellent fighting game with a lot to offer. It is well worth the price of admission, and you will be glad you took the time to check it out.
Learn New Fighting Styles
As earlier mentioned, this game features three warring factions. Each faction has unique fighting styles. To be safe, you should master all the styles.
This flexibility will allow you to join any clan, and you will still be an asset. The fighting styles are as follows:
The Legion relies on heavy weapons and brute force to win its battles. They aim at bringing down their opponents with a few well-placed hits. This is particularly convenient since their heavy weapons are heavy to wield and limit their movements.
The Heralds of Dawn uses a boxing-based style that is all about dealing quick and powerful punches. This style is perfect for those who like to get up close and personal with their opponents.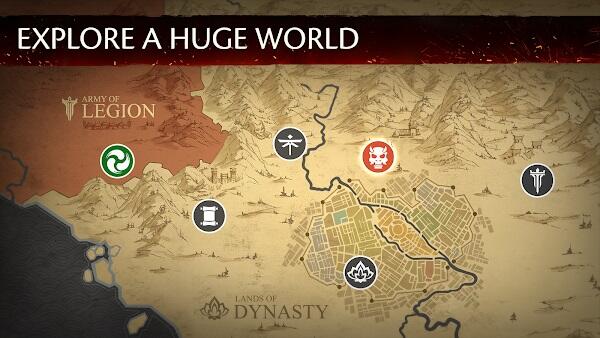 The Dynasty uses a nunchaku-based style that is all about dealing quick and powerful strikes. This style is perfect for those who like to keep their opponents off balance.
Create and Customize Your Hero
In Shadow Fight 3, you are not just a faceless warrior. You are a custom hero with a unique look and personality. There are several possible hero combinations, including Black Ninja, Undefeated Samurai, and Honorable Knight.
This diversity ensures that you will always have a unique experience, even if you replay the game multiple times. You can also change your hero's name and appearance at any time using unique skins. This allows you to create multiple heroes and play through the game with each one.
Win Battles & Restore Hope
This game is flexible and allows you to fight a unique battle. You can play as a mighty knight or a cunning ninja. Whichever way you choose to play, you will need to use strategy and skill to win.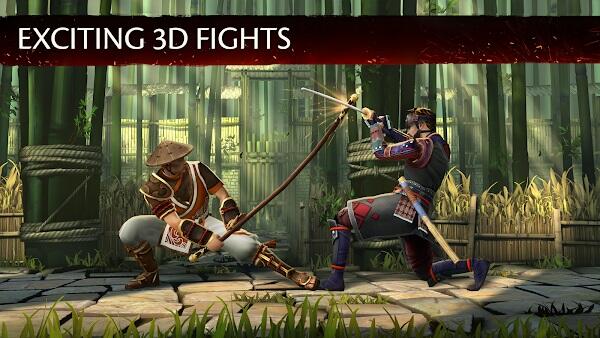 The battles are not easy, but they are incredibly rewarding. You must defeat powerful bosses to progress through the story. Along the way, you will restore hope to the people of this war-torn world.
Unique Features of Shadow Fight 3
Participates in Events. The game features lots of events that help you to acquire special items and catapult you to the top of the leaderboard.
Upgradeable Weapons and Armor. You can find and upgrade hundreds of different weapons and armor pieces in Shadow Fight 3. This allows you to create a unique hero tailored to your playstyle.
PvP Battles. The game features intense PvP battles that pit you against other players from around the world. These battles are incredibly challenging and require you to use all your skills to win.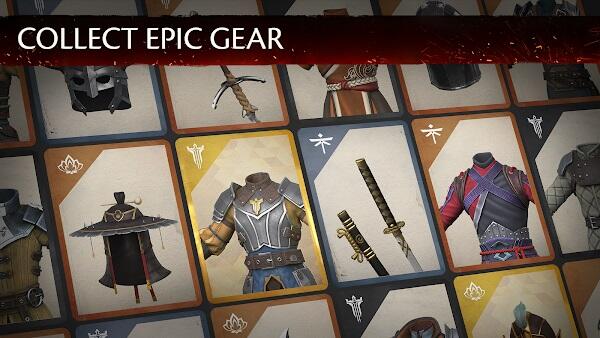 A Well-Written Story. The story in Shadow Fight 3 is well-written and features an intriguing plot. The game does a great job of immersing you in its world and making you care about the characters.
Beautiful Graphics. The graphics in Shadow Fight 3 are stunning. The animations are fluid, and the art style is gorgeous.
Excellent Sound Design. The sound design in Shadow Fight 3 is excellent. The game features a great mix of music and sound effects that add to the immersion.
Conclusion
Shadow Fight 3 is an excellent game that features a unique mix of features. The game is well-written, has beautiful graphics, and features intense PvP battles. If you are looking for a new game to play, Shadow Fight 3 is worth checking out.