Download Fate Grand Order to play a game that reminds you of scenes from the Fate universe. Battle recognizable monsters and collect allies to aid you.
Fate Grand Order Overview
Fate Grand Order or FGO is a mobile roleplaying game where players get to summon legendary spirits to aid their fights in an attempt to keep history safe. It is set in the Fate Stay Night world from the popular Fate franchise. If you've watched the series or read the novels, you'll see some of your favourite characters like Jeanne d'Arc and Gilgamesh. But, of course, you get to work with them too.
Fate Grand Order was developed and published by Aniplex Inc. It was released on the 24th of June, 2017, for gameplay on PCs and mobile devices. You'll need Android emulator software to play on a computer since it's a mobile game. However, FGO is free to play. It is also a multiplayer game that takes stories from Fate/Stay Night and makes it into a fun gaming experience.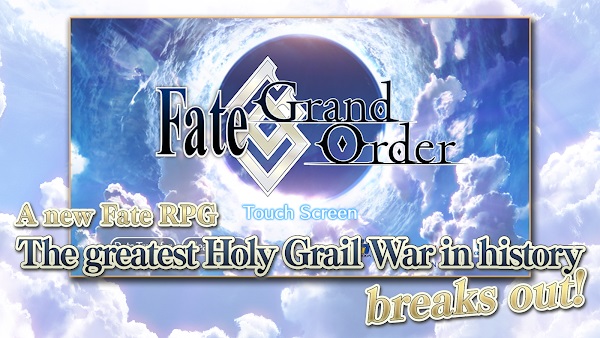 In FGO, you take on the role of a master with six servants in your party. You all travel through the game world, fighting battles and doing whatever the storyline requires to deal with historical problems. The servants are actually heroic spirits, and they have their classes, which you must understand to choose the ones that will best aid your journey.
An Intriguing Story
The game is based on the second part of the Fate/Stay Night series. It is about Chaldea, an organization dedicated to preserving humanity's survival and history. The organization launches a project to do this by travelling to the past. You play the role of a Master Of Fate Grand Order, one of 48 transported to the past to stop whatever is affecting time flow.
A character named Lev attacks the organization and sends everyone into hibernation. Fortunately, you and a colleague are away at the time in Fuyuki City for the Holy Grail War. It's up to you to save the world, history and the organization. You must take part in battles with the support of your party members to preserve the future of humanity.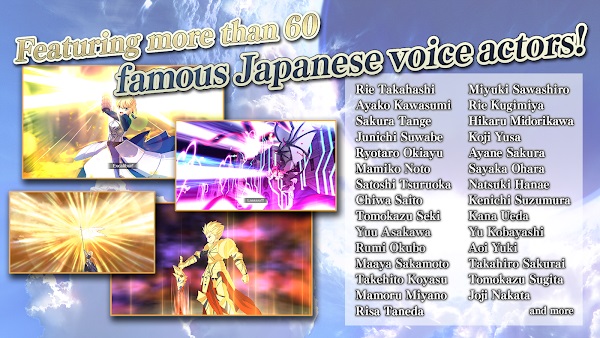 You play the game alongside the protagonist and eventually fall in love with it because it immerses you into the role. It also teaches you about history in a smart way. Special command spells are available to help you understand the maps and the storyline. If you feel your playing could be better, try changing your servants.
The story is not written the best way at the start, so it might bore you. It picks up along the way, though. If you can stick with it, you'll enjoy it eventually. It has a Camelot element and many interesting themes from the Fate franchise. Also, the story helps you get into the spirit of the game, so your passion is fueled as you play.
The Gameplay
Your servants are the legendary heroic spirits. They are also your party members, and you can summon them anytime once they're present in your collection. Of course, you can only summon one servant at a time. There are varieties of classes available to choose servants from. They're present in the form of cards.
For this reason, Fate Grand Order is said to possess a card command battle system. When you choose carefully and strategically, it is possible to build a powerful party of skilled, powerful servants ready to serve you anytime. You can even have up to 55 servants in your team. That's a lot of manpower.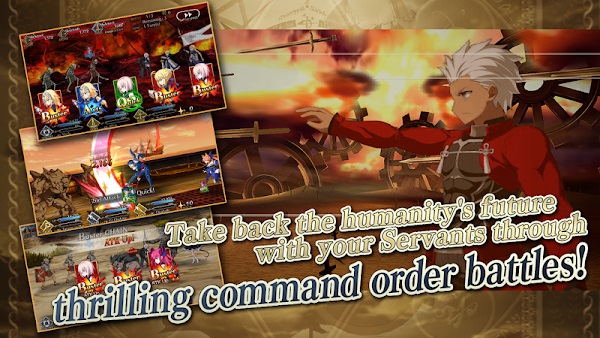 Your team members are shared between the main and reserve squads. The reaver squad usually consists of the weaker servants such as Archer and other lower subtypes. The stronger classes include Saber and Lancer.
The card command battle system lets you use various cards to control attacks. The roleplaying is turn-based, so you get to control what every party member does in the game. You determine which of your characters lands a strike at every turn.
Based on your performance in rounds, you get experience points that can upgrade the master character and make it stronger.
Chief Features
This section focuses on the features you enjoy while you play Fate Grand Order. Amazing games are the products of amazing features, and Fate Grand Order's features include:
Graphics: Fate Grand Order features anime-style 2D graphics. You can feel the richness of every part of the game, especially the battle scenes. The animations and character appearances are brilliantly designed. It's amazing how they look so natural and smooth, like something out of an anime series. The cartoon style helps you transition into the anime world as soon as you start playing.
Character Upgrades: You can upgrade your characters by buying the equipment needed to help them level up. This strengthens them and you in the long run since they're fighting for your side. Then, use the rewards and gifts you get for the upgrades.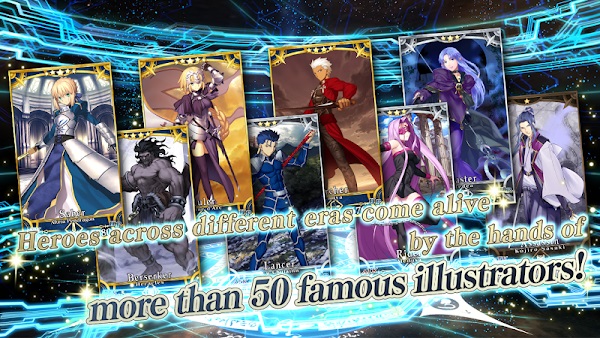 Player Interaction: FGO has a PvP mode that lets you compete directly with other players and chat with them as you play. You need an internet connection to access this feature.
Party Building: Build a squad of your favourite servant characters by collecting heroic spirits from the various classes. Each hero is good with a specific type of element. For example, archers are good with the bow.
Card Game: FGO's gameplay has a card connection. Each card is a character with a particular skill set and strength level. You control the character with the aid of the card.
In Fate Grand Order, you also get to collect powerups called Mystic Codes. You can equip your servants with them to boost their powers. In addition, the game has frequent special events with special storylines that add to the game's fun.
Conclusion
Fate Grand Order offers you a chance to enter the anime universe and experience what it is like to live as an anime character. If you've never watched an anime episode or read a manga novel, it's fine. You're welcome here!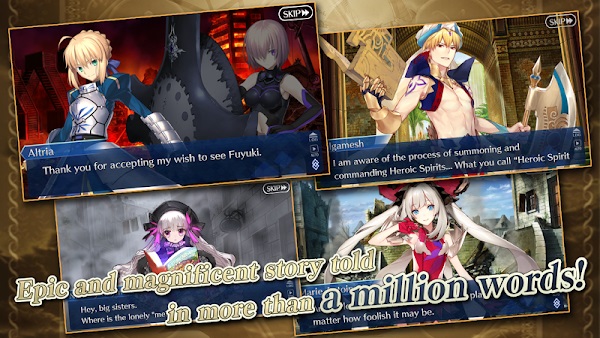 Watching the Fate/Stay Night series is a good way to prepare for playing this game. If you don't want to, you can still play the game because it's lots of fun. For anime fans, it probably goes without saying, but you should be over the roof with excitement because this game is a dream!