Download Botworld Adventure APK and go into battle with the coolest robots! Explore the open world and customize your powerful robots to fight against enemies.
Description of Botworld Adventure
Botworld Adventure is an adventure RPG game and an exciting action game based on robots fighting and taking you on fun trips. The game gives you access to robotic animals, and you can use them to fight and go on an adventure. It is an open-world game that anyone will enjoy, allowing you to explore the beautiful world and complete missions to find these bots. You can travel around the map, go on battles with enemies, and enjoy dynamic gameplay.
With the impressive 3D graphics, the Botworld Adventure game allows you to see the entire scene from a top-down perspective. You can control the game with a joystick on the screen's left side. And when you finally face off the enemies, you can use the different buttons on the screen to fight against them.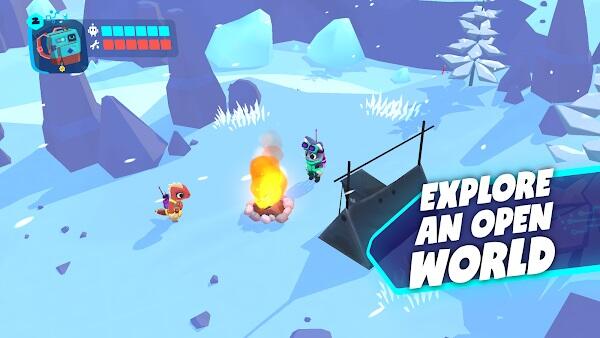 The Botworld Adventure game has different kinds of attacks that you can launch by your robot squires. Your main aim is to slide certain abilities for your animal robot to use in each battle. You need to decrease your opponent's health and achieve an amazing victory.
Botworld Adventure is based in a huge, open-world city, and it includes stores where you can get new skills and robots. You can improve your character's skills by upgrading them and strengthening them. You can earn different attacks and gain experience points as you play and see surprising evolutions of your robots.
The open-world RPG game will take you through an incredible amazing universe where you can complete different challenges, play against other robots, and keep upgrading your skills. The game also features an attractive visual performance and simple gameplay so that anyone can enjoy the adventures.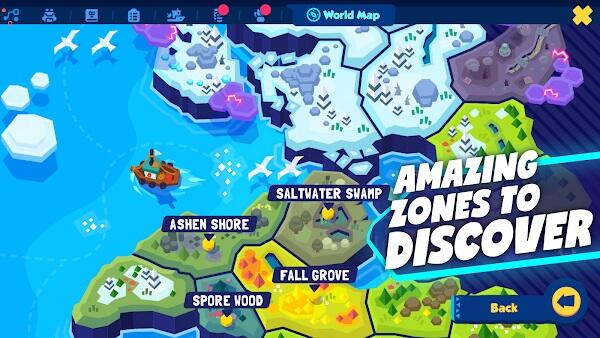 Botworld Adventure is offered by Featherweight and was first released on the 13th of October, 2021. It is rated for those seven years old and older, with a content rating of mild violence.
RPG Mechanics and Gameplay
Botworld Adventure features a simple and engaging RPG gameplay that enhances the storyline. It will remind you of Pokemon, although you will be building battle robots from the different metal scraps you collect as you go on an adventure instead of collecting wild animals. It has charming gameplay with exciting twists on the way.
The Botworld Adventure game starts with you, the player, being an aspiring botmaster. You just received your first battle bot. Then, you continue to get robots and use them to fight against your enemies, complete quests, and scavenge in different places for metal which you can use to build even more robots.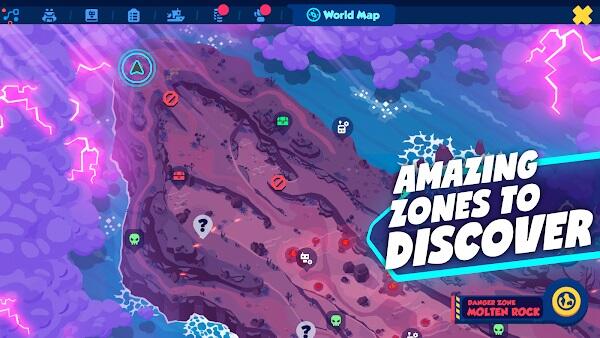 You can participate in bot battles as you play the Botworld Adventure game, which takes place in cute little arenas. You decide where the robot members of your team will land, and then they can scrap for metals as they fight against the enemies. If you need help during a fight, you can also use some special moves that will cost energy. The energy continues to build up as you fight, and you can use it once it gets full again.
The game has different kinds of robots you can play with, all having separate roles. In Botworld Adventure, you get some robot tanks, range fighters, and some destroyers that crash everything that gets in their way. When putting together your robots team, you should consider their different skills and create a balance that gives you the best of their abilities.
As you play the Botworld Adventure game, you'll be given a quest or mission to complete. The mission will take you to various locations, and you can achieve a particular goal. You might also have to kill some enemy robots and meet some non-player characters.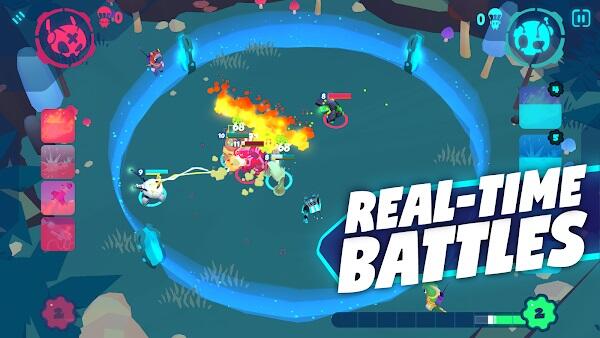 There are different spots on the map that you can unlock while playing the Botworld Adventure. You can also upgrade your robots to make them more powerful and claim plenty of rewards in this entertaining RPG.
Features of the Botworld Adventure Game
When playing the Botworld Adventure game, there are different features to look out for. These include:
Explore the Open World: In Botworld, you get to explore the large and diverse world as you collect scrap and build new robots. You can enter different environments, and you can meet different characters in this large world. But don't let your guard down as you explore because you never know when the robots will ambush you.
Battle Other Robots: Come up with a unique strategic battle system to fight against other robots. Your robots have different skills to destroy foes, including stunning, charging, blasting, etc. You can decide on your team to have different kinds of abilities.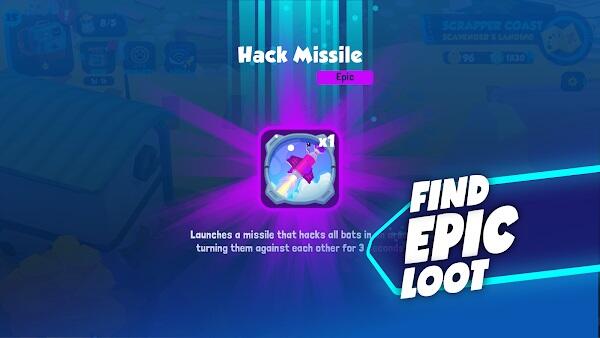 Collect and Customize Robots: In the Botworld Adventure game, you also get to choose your character from four species, which are cats, dogs, buffalo, and lizards. Then, you can discover, build and collect powerful bots to put together a fantastic team. Search for different ways to make your robots and collect the scrap needed to create them. You can also upgrade your own robots and level them up to get stronger.
Create or Join a Guild: This exciting adventure game allows you to create or join a guild. All the botmasters can start their guild or join one and collaborate with other players to complete quests and achieve missions. The guilds have a text chat that you can use to communicate with other botmasters. The guild also has exclusive events that you can participate in.
Conclusion
Botworld Adventure is a fun and engaging game that turns you into a botmaster. You can create robots with the scrap you have collected throughout the gameplay and use them to fight in the toughest battles against other robots. Take advantage of your powers and skills and use them to win against the enemies while upgrading your skills and playing with other team members worldwide.


Join Telegram Group
Download Botworld Adventure APK and go into battle with the coolest robots! Explore the open world and customize your powerful robots to fight against enemies.