Download Tomorrow APK, a survival game designed with unique features. Players are taken straight to the future to fight and struggle to survive when they get the game.
Tomorrow
Tomorrow is a free-to-install mobile game for players to explore the futuristic world and employ a wide range of survival skills. The game takes players far into the future as they strive to survive in the impossible scenery. Rage Quit Game LLC designed Tomorrow for players who enjoy role-playing games. The multiplayer game has gotten lots of recognition from gamers thanks to its exciting gameplay. Players can get the Tomorrow game on their IOS and Android devices.
Game Description
Individuals looking for a survival game with lots of emotions would find joy in playing Tomorrow. Players can immerse themselves in the amazing virtual world for the best gaming experience. Tomorrow is centered far into 2040, during the time individuals go through difficulties and suffer from radiation. The globe has passed through changes, and things are different from what they used to be decades ago.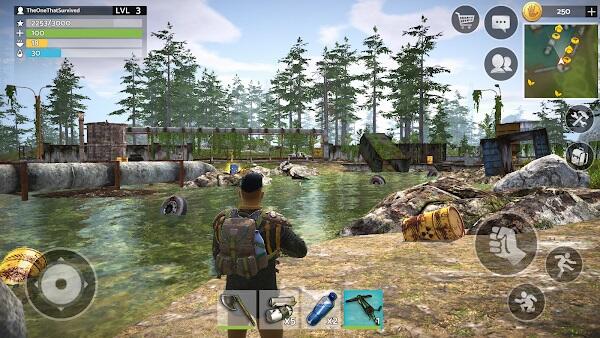 The game would test you in many ways, and you must strive to keep up. Daily, individuals have to struggle for food and shelter. They also have to fight and protect themselves from weird creatures and alien attacks. Players would be responsible for customizing their character before commencing the adventure in the game.
While in the futuristic arena, you would have to construct your survival base, search for supplies and protect yourself from monsters trying to infect you. With the multiplayer feature, form a team with your friends and partake in the complete action. The game has an expansive build-up where players can construct their weapons and equipment and improve their base. Unlock and explore every location available. These locations have unique items, resources, and supplies that would aid your survival journey.
Features of Tomorrow
This survival game comes with exciting features. Let us go over Tomorrow's features: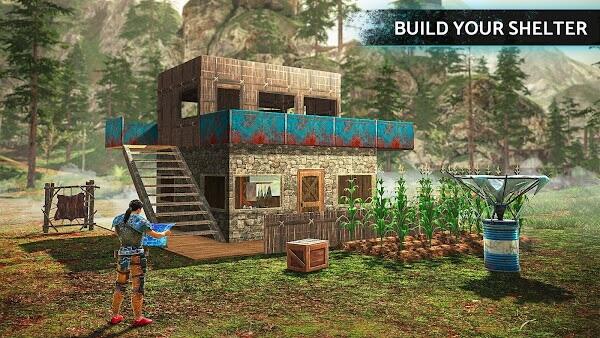 The Best Survival Game
You are going to join the individuals who have survived the dreadful catastrophe in Tomorrow game download. You wouldn't always be the privileged one as you'll be required to contend with all of humankind's rage. You would have to engage in hard tackles. You have to hunt and get food and drink initially because of your physical ailments and low vitality.
The mechanism would give you a backpack with over 10 compartments so you can stash any valuable items you uncover. The surroundings have fruit, and other goods, such as meat, that could be discovered in wooden pallets. If you discover anything, don't overlook it.
Ultimately, you would need to gather materials to produce things. The most prevalent and essential components are metal, wood, and stone. The stone can be employed to mine stones and chop down trees. After that, players could make axes and spears to hunt and kill animals and acquire materials.
The gameplay will revolve in such a straight path. Increasingly challenging conditions and perils are in the game. But fresh information will also become accessible, letting you stand to gain from the information they have to give in order to live on this disintegrating planet.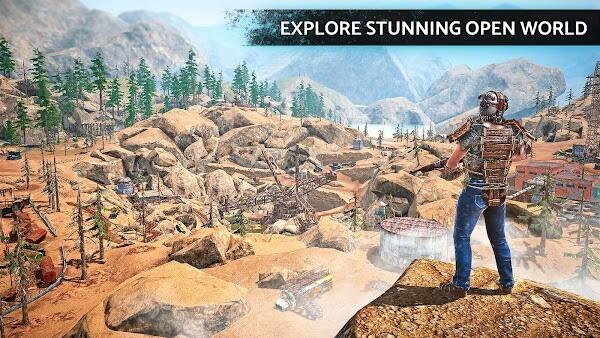 Pick Up, Construct and Create
The task of procuring supplies to construct structures is pressing and vital. Picture being ambushed by monstrous beasts. What would be your reaction? It could be beneficial to carry a protection firearm and a secure place to hide and recuperate.
Tomorrow comes with an organized structure for construction. Wood supplies are necessary. You could construct a home by constructing doors, roofs, walls, and panels. It's very straightforward, like doing a puzzle piece. Simply choose the proper elements of wood and arrange them in various formats. There are many different structures in Tomorrow download, such as improvements to the bungalow's basic design.
Players can use the smith tool to create goods for trade. The inventory of things is comprehensive and encompasses anything from guns to auxiliary supplies to outfits, armor, gasoline, fishing gear, kitchen desks, and lab tables for chemicals. Every category needs particular supplies. If you intend to make them, the program would inform you about the things to acquire.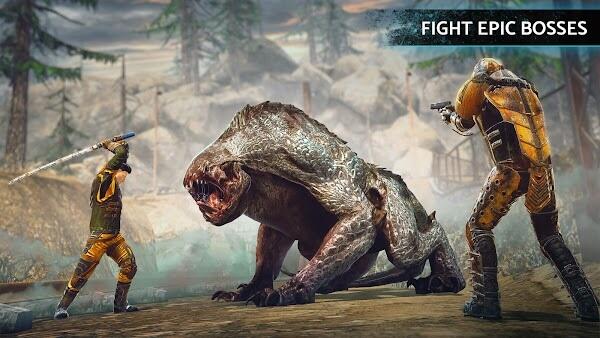 Game Mission
Tomorrow doesn't have a straightforward plot, but it does have a list of missions. You'll discover how to take advantage of food sources, go on wildlife hunts, manage the demanding conditions of nature, and incorporate a few other pieces of advice. The videogame's tasks appear educational, leading you swiftly into the game's cadence.
Several quests are particularly complex if they demand you to go through radiation-rich regions. This implies that players would be vulnerable to hazardous environments, pitfalls, and mutant animals. But in exchange, you earn pretty sizable bonuses any time you carry out a mission.
Multiplayer and Graphics
If striving for survival feels severe and inflexible, you could join forces with some other actual gamers and assist one another. Gamers could interact with one another in-game through chat, and you could also trade commodities and supplies with several other gamers.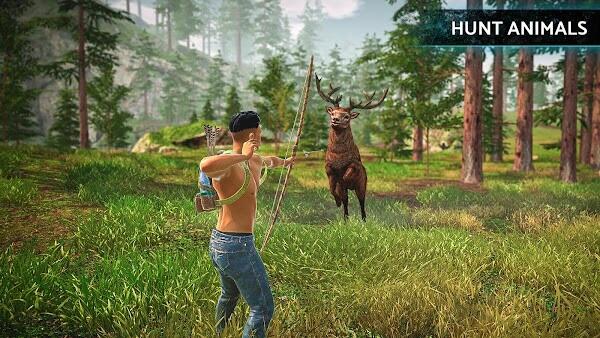 Sincerely, Tomorrow has excellent visuals. The environment's components, the general setting, and even the most minor features appear flawless. This produces a genuine scene and atmosphere.
Final Thoughts
Tomorrow has a lot of surprise components and genuine, precise imagery that demonstrate how violent nature is. You can participate in a wide range of tasks for lengthy periods. Additionally, the multiplayer option enables you to engage in conversation and interaction with other gamers, building a profound sense of togetherness among Tomorrow's survivors.


Join Telegram Group
Download Tomorrow APK, a survival game designed with unique features. Players are taken straight to the future to fight and struggle to survive when they get the game.