Download Pako 2 APK for an elevated experience of crazy driving and a twisted form of delivery service. Fast pace, good game, easy controls; it's all here.
Pako 2 Description
Pako 2 is a driving simulator game powered by Tree Men Games. It was released in November 2017 for macOS and Windows platforms and later in January 2018 for iOS and Android devices. It is a sequel to the car simulator game, Pako, which was released in 2014.
Pako 2 has the feel of a Grand Theft Auto game with less shooting, weird character movement and more crazy driving. However, at its core, it is a driving game where you drive endlessly and carry out the tasks the game assigns to you.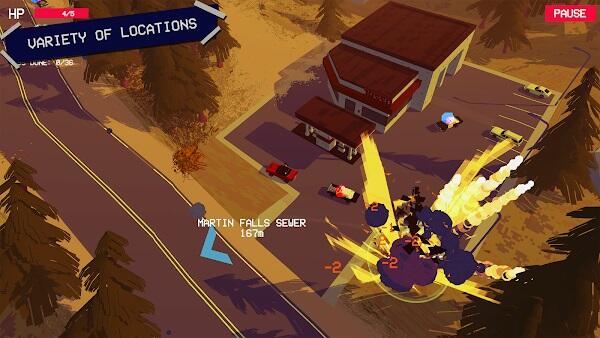 The original Pako game received an excited welcome when it was released. In the game, your car has no brakes, so you're in a gameplay loop throughout the game. The cops are after you; you're avoiding crashing into objects and trying to outrun or, in this case, outdrive the cops. This was what playing Pako entailed.
Pako 2 cranks it up by giving you extra features and benefits. You now can access vehicles with which you can attack the police cruisers. In addition, your passengers can now fire at the police officers during the pursuit. Also, you're not just driving around aimlessly. You have an actual duty to the thieves here.
Gameplay Explanation
Pako 2 places you in the role of a getaway driver. You pick up a crew of criminals, take them to their safe house and avoid cops as you do so. You keep doing this until the game ends. The controls are really simple. The car drives automatically. Tapping the left side of the screen turns it left, and tapping the right side of the screen turns the car right.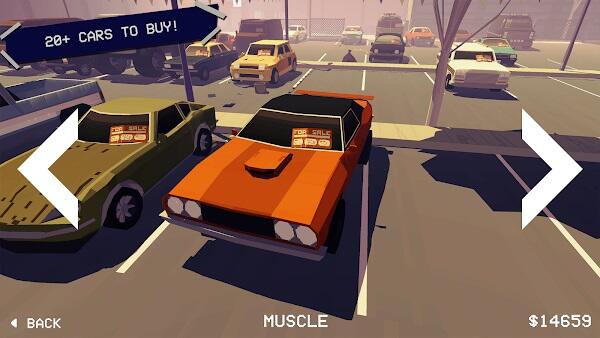 The criminal in your car fires at the police cars pursuing you, so you don't take too much damage. The vehicles are stronger in Pako 2, but when they take too much damage, they explode, and you go right down with them. Exploding ends the game.
Although it is an endless driving game, you're bound to go down at some point because the heat gets worse as the game progresses. The cops get faster, there are more obstacles, and it becomes harder to keep going.
At the end of the game, the cash you earned from dropoffs is totalled, and you can start another game. Spend cash on new cars, weapons and unlocking game stages to earn more money.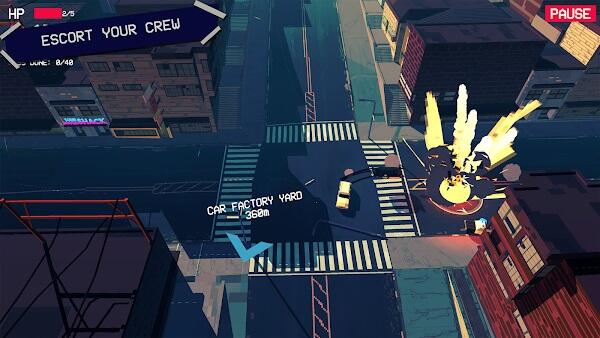 In a sense, Pako 2 features arcade gameplay. You want to start a new game as soon as one ends because the game hooks you. It's the type of game that has you at it for hours until you realize you've spent your entire day gaming.
This can be annoying if you have things to do that day, but if you don't. Enjoy the ride and just go with the game's flow. You can't be a criminal in real life since that's illegal, so you might as well fully immerse yourself in the role while you play.
Features Of The Game
When you play Pako and Pako 2, the features in the latter will impress you to an extent because you understand that the developers made most of the features better and even twisted the story. Here are some of the features: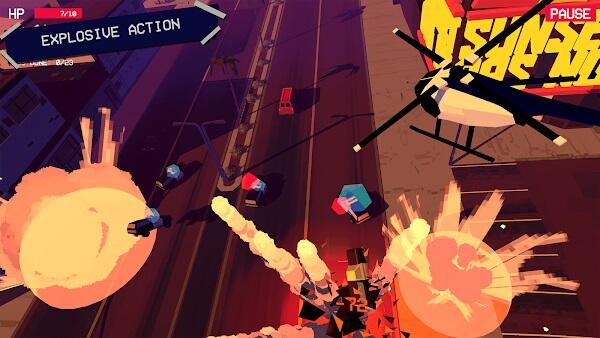 Visuals and Sound: The graphics and soundtracks have a grimy, crime feel. This makes sense since the game itself is based on crime. The visuals are impressive the first time you play the game, but after a while, you get used to them and realize it's an arcade game style.
Crime: Players love a good crime story; GTA is proof, and Pako 2 does not disappoint in terms of its story. The game has a fast pace, moving from driving around the map innocently to being cohorts with criminals. Then, the police begin tailoring you, and your life of continuous crime begins.
Arsenal: Your arsenal comprises getaway vehicles, weapons and powerups. When you complete a ride successfully, you get a powerup and money, which can be used to purchase better vehicles.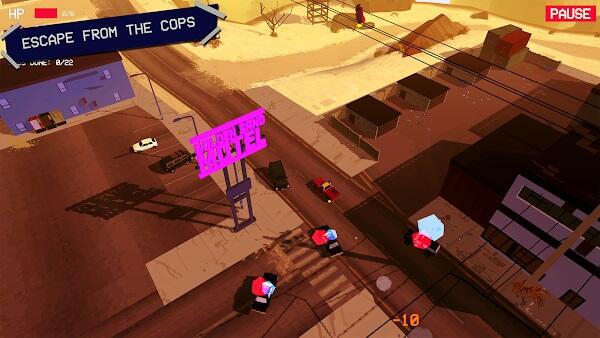 Pako 2 also features five game levels with detailed action. It is free to play, and you get a game riddled with ads and in-app purchases for the lack of monetary cost. You can compete with other players to climb leaderboards and pile achievements.
How It Differs From The Prequel
In Pako 2, you drive an automatic vehicle. This means it is auto-accelerating. You have brakes and a reverse driving feature here. Unlike in Pako, your vehicle does not just go up in flames after the first damage. Here, your vehicle is tougher and can withstand pressure. This is necessary because the chaos in this edition is worse than that of the original.
You also can fight the cops as you drive. For example, you can have your passengers fire at them or use the weapons attached to your vehicle. This way, you get to focus on driving and get rid of your pursuers.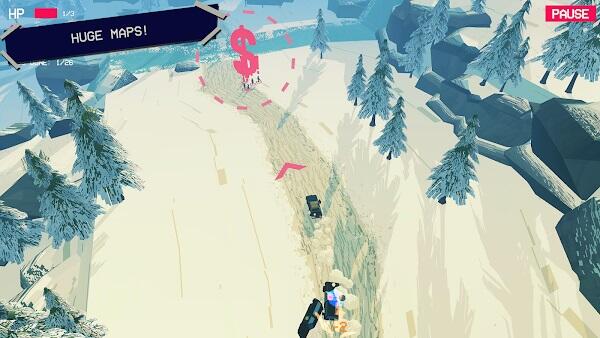 Pako 2 gives you pals to achieve. You get directed to points on the map to pick up criminals and receive directions to drop them off. The faster your dropoffs, the more tasks you get, and you earn more. Successful dropoffs result in bonuses such as health boosts or firepower boosts.
Pako had 20 game levels when it was released, but Pako 2 has just five, and those five are packed. One can almost say each level has the quality or content of four Pako levels. In addition, the hooks in Pako 2 are better. Honestly, everything here is better. There's a noticeable improvement from what the prequel offered.
Conclusion
Pako 2 carries you through the game, not leaving you stranded for one minute of gameplay. As you play over and again, it may become repetitive and tiring because of the lack of depth. However, not much can be done about this, so it's better to play occasionally to keep the novelty.
Although the features are great, the ability to upgrade vehicles would be nice, especially if the upgrades require less money than buying new vehicles. However, this is recommendable if you want a good game to occupy your time.