Download My Story APK to enjoy exciting high school romantic love stories. Choose your path, make decisions, and allow your impact to flow through the story.
My Story
My Story: Choose Your Own Path is a free-to-install app developed by NANOBIT and released in April 2017. The game allows you to have unlimited fun as you make your decisions and use your choices to influence the story. Different storyline exists in the story, and you have the power to explore them all as you go. My Story is inspired by games of a similar genre and can be accessed by Android and Apple users.
Game Description
My Story is a beautiful simulation game where players plan how life would be and end for them through their choices. Players will undergo different lives, fates, sorrows, joy, and other feelings that make life what it is. Your option in the game will change the whole story and makes the right choices.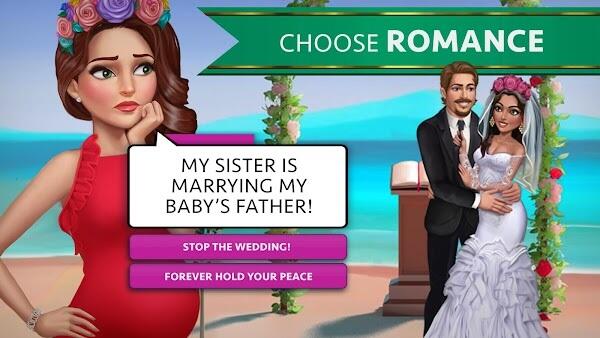 My Story is an adventurous game with authentic life happenings. Get into the game and create your own life's journey. Be the master of your whole being through the choices you make. Your choices determine your relationships with your friends, love life, and popularity.
Similarly, you can personalize and customize your character using fashion styles - hairstyles, dresses, shoes, skin color, and accessories, to depict the character's personality. Choose your career or life path by becoming either a wealthy heiress, a college student, a New York Socialist, or an ambitious movie star. Get ready to achieve all your goals and see your dreams come through.
Features of My Story
Here are the awesome features of the My Story game: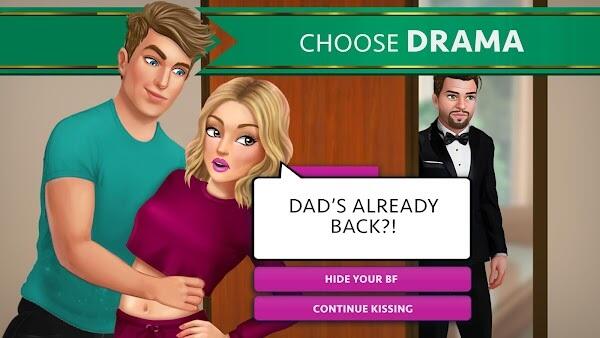 My Story Gameplay
My Story allows you to start with the character - Cara Mona, to feel the love and follow the story attached to this character. The storyline takes you through different love and dating scenes where you will date billionaires and other high-standing characters. Along the way, you will need some features to open you to new adventures.
Prepare to explore every part of your character and enjoy the game as other characters come to play to spice up your relationship life. In your adventure, you will see the My Story unlimited gems and ticket 90, so you can enjoy new features anytime.
If you enjoy role-playing, My Story will take you to a world of various roles to choose from. Experience some interesting high school drama in the love story, LOVE, MONA; partake in a dating show and find your perfect partner in WHO WANTS TO MARRY MISS LARSON?; or you can play the role of a young fashion icon and make decisions to influence her career in MODEL UNDERCOVER.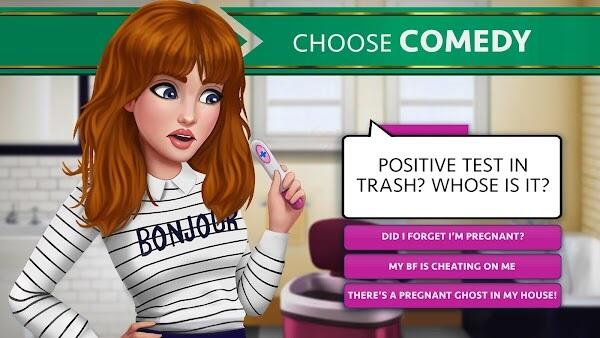 Fun Stories in My Story Library
My Story has varieties of stories to keep you going. The game is a bookcase of numerous interesting stories that allow you to explore any story of your choice. The gameplay runs for over 100 hours and opens you to different emotions with beautiful girls and handsome guys.
Make Important Decisions
Make crucial choices and alter the story. You have the option to pick your own path and alter the plot in this entertaining interactive game. Future chapters' results are totally up to you. In Mortal Frenemy, who will you decide to put your trust? How do you intend to manage your new magical life in The Bitten Ones? Try to avoid the drama if you can or choose to address anyone who gets in your way. Since you can have great entertainment now, why wait a week for the next TV episode?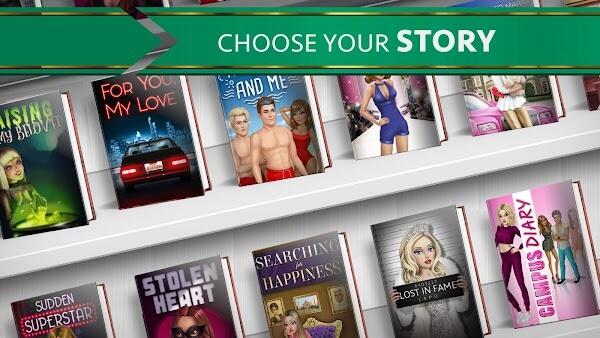 Unlock Beautiful Outfits
Players can immerse themselves in beautiful outfits for different occasions in this feature. Use My Story unlimited gems to buy outfits and costumes to participate in various events in the game. For starters, you need to help Mona get ready for different school events like a school party. Ensure that your dressing stands out as the chosen costumes influence the plot. A gorgeous dress for the school party will make you attractive and win the hearts of guys.
Step Up Your Dating Game
Improve your dating skills and take charge of your love life. Put on an outfit that will make an impression on your crush and perhaps even land you a date. In My Story's latest version, there are romances galore, from teenage crushes in Dear Mona to troubled adult relationships in Bad Judgement. Go all out and add some sensual lingerie to your romantic life. Pick the most romantic route, enjoy your love tale, and make wonderful memories with your favorite characters!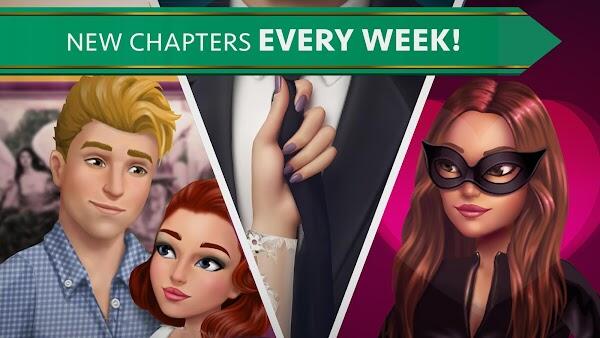 Intriguing Book Series
Start with Dear Mona - You are heartbroken after your first love story ends just a few moments after it began. A few years later, Shawn, a bad guy with a decent heart, captures your heart. When your ex-lover returns, you'll have to make some tough decisions. What will happen to your love story?
Go through the chapters of Love, Mona - the sequel to Dear Mona. Track Mona's development from high school through adulthood. You can also enjoy college parties, travel to Europe, and deal with youthful crushes. Take pleasure in the romance, endure the drama, and support Mona's choices when they are most challenging.
Forbidden Fruit - You needed a night out to clear your head off college, and that attractive guy at the bar will only enhance the experience. It's a shame he's your chemistry teacher. What will you choose to do? Will you decide to go into a romantic relationship with him or find another gentleman to date? How will you handle the turmoil dating your college professor will bring? It's a very unusual love story.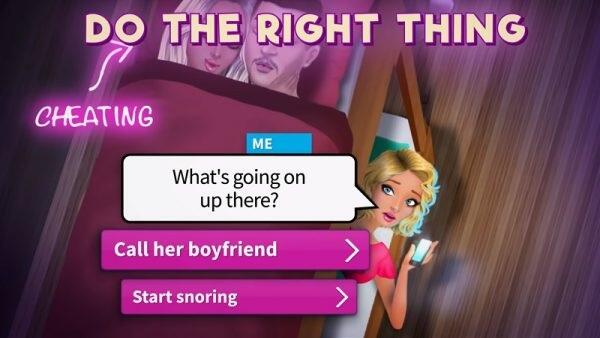 The Billionaire's darling - You, a plain college girl, have caught the attention of a handsome billionaire? Sounds like the dream of every woman. But what course will you choose when he offers you an odd offer? What will happen when your made-up romance resembles a true love story? Will you and Henry be able to endure the conflict and keep your love for one another?
Final Thoughts
My Story unlimited stars continuously work on creating great stories with the best authors. These stories are set to give you unforgettable experiences. The stories are always updated, so your life in the game will keep flowing without delay. Get the My Story unlimited to help you gain access to every feature of the game.


Join Telegram Group
Download My Story APK to enjoy exciting high school romantic love stories. Choose your path, make decisions, and allow your impact to flow through the story.