Download Mixplorer APK, a fast, reliable, easy-to-use storage explorer. Mixplorer app is a unique full-featured app that helps you manage all the folders on your phone.
Mixplorer
Mixplorer silver File Management is a detailed file management tool that gives you more confidence and comfort when working with files on your phone. This app is developed by hootan parsa.
A very notable feature that users like about this app are its user-friendly interface. Mixplorer pro has a neat, well-designed interface that you can customize to your taste. Aside from the user interface, this app has many other features. The features are so many that it would help if you grouped them.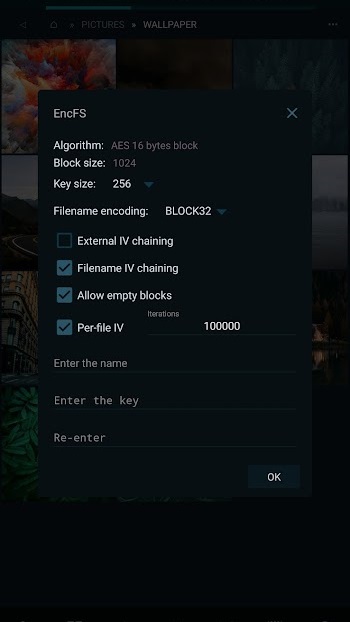 We have the essential features like being able to copy, paste, move and cut files. You are also allowed an advanced search tool. If you like, you can change the layout of your folders. The more advanced features include creating and extracting compressed files in many formats. Some formats are CAB, RAR, TAR, 7z, GZIP, ISO, ARJ, etc. The app comes with an Html viewer and a font viewer too.
Description of Mixplorer
Mixplorer is a unique, impressive file manager that helps you comfortably operate your files and folders. This app is one of the best methods to manage your files and folders. The app has a customizable option to play around with colors and select the one that suits your taste.
Download Mixplorer pro and get the ability to sort, enable and disable all menu options and action buttons. This app offers unlimited tab browsing and a dual-panel landscape mode. The drag and drop between panels is also a supported feature on this app.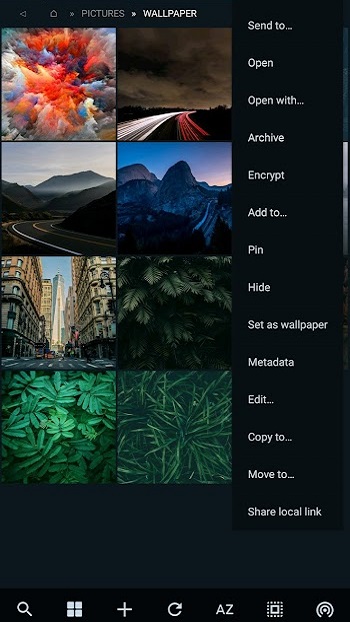 One of the explorer's latest features is a multimedia content reviewer. You can access and view images and audio stored on your device. You can also preview animated GIFs with this feature. The higher your Android OS, the more features you can explore on this app.
To enjoy explorer silver to its full potential, you can link it to your account on cloud storage apps. This app can work with Google Drive, Mega, Baidu, HiDrive, Box, Yandex, Mediafire, 4sync, Kuaipan, and many more. All your cloud storage has to be accessible from a single app, and you can choose from any of the above. You can also use the FTP/HTTP server in the app.
Features of Mixplorer
This app comes with a long array of features. This feature is what makes it the best file managing app there is.
User interface.
Mixplorer silver has a fantastic user interface. It comes with high-quality, beautiful graphics. As beautiful as these graphics are, you can still customize them to your taste if you disagree. You can change skins and explore different colors of skins for the app and its folder. You can edit the skins by going to settings and clicking on skin editor. There are various theme packages with icons to download. All you need to do is tap on them and import. You can also export customized skins. Change the colors of your folders easily with the customization option.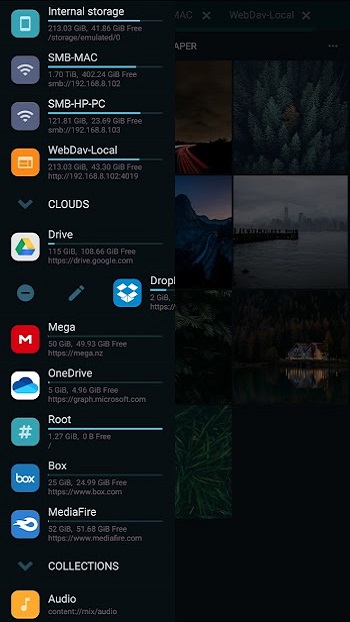 Mixplorer basic features.
Once you download the Mixplorer app, you should be able to manage your files and folders. Comfortably copy, paste, cut, and move files without hassles. There is an advanced search tool that is easily accessible too. To get more aesthetics, you can change the layout of your folders. You can also sort, disable and enable the menu options and action buttons.
Have unlimited browser tabs and a dual-panel in landscape mode with Mixplorer silver file manager. With Mixplorer's free download, you can effortlessly create tasks and plans; this makes multitasking easier. For each folder, you can access various viewing modes and sorting options. You can import and export all bookmarks and personal preferences. This app can edit ZIP files. It has a powerful text and code editor.
Mixplorer advanced features.
There are many advanced features, and with each upgrade, hootan parsa makes file management more effortless. You can access the advanced search functions and the Html viewer, image viewer, and Font viewer. Feel free to create and extract files in many formats, but some designs might be limited to just packing or unpacking.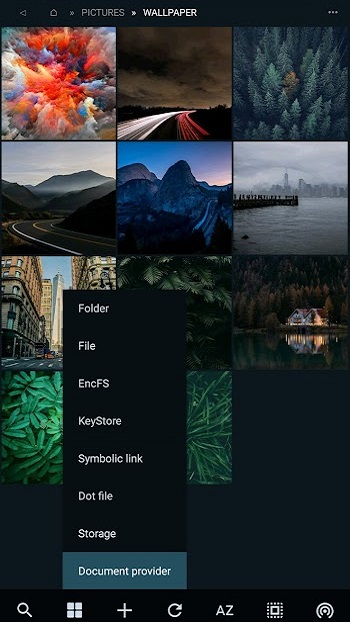 Mixplorer pro free download has 18 different cloud storage providers you can choose from, but you have to choose just one for all your cloud storage functions. It has add-ons for Mobi packet, PDF and EPub reader, and VLC Codecs and Media player. There is rooted access for all advanced operations. There are still many more features that can be explored on this app; download Mixplorer silver and get access to them all.
Conclusion.
This app is a fast, smooth and reliable app. Mixplorer's latest version manages apps with a simple and intuitive user interface. Be rest assured this app has no ads and supports android OS. Mixplorer silver comes with the Mixplorer file manager, image tagger, PDF, add-ons, and an archiver. There are so many features to explore on this app, most of which should be explored rather than described.
Download Mixplorer and get the best out of your files in a fun and engaging experience.