Download Dynamons 2 APK latest version and enjoy an immersive role-playing game with unique 3D graphics. It has lots of challenges and many worlds to explore.
In-Depth Analysis of Dynamons 2 APK
Dynamons 2 APK is a turn-based RPG game offered by KeyGames Network B.V. It is a sequel to the widely popular Dynamons game with millions of fans.
The game features similar gameplay but has new upgrades, maps, and features. In the game, you need to collect as many Dynamons as possible and train them to make them stronger.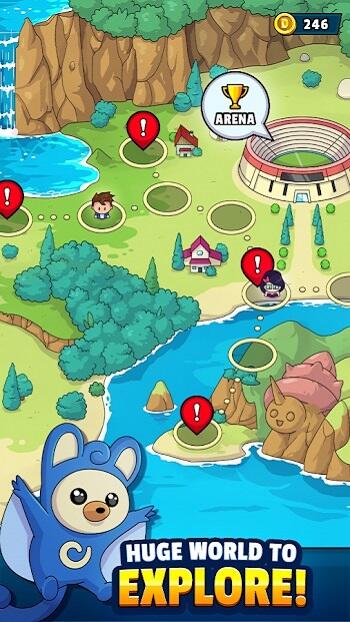 You can use these trained Dynamons to battle against other players in the arena and win rewards. The game also offers a PvE mode in which you can battle against computer-controlled opponents.
If you're up for a refreshing and unique RPG experience, look no further than Dynamons 2! The game is lightweight and works 100% well with low-end devices (Android 2.3+).
A Highly Immersive Gameplay
This game offers an explosive gaming experience. You will be required to use your strategic skills to assemble the best team of Dynamons.
You will have to capture as many Dynamons and train them to offer you the best chance of winning in the battle. You must ensure a super synergistic team with top-notch coordination and abilities.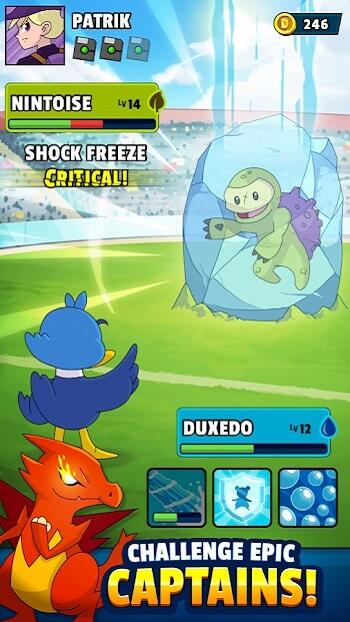 Additionally, you will pick the right skills and items for your Dynamons before getting into a battle. Overall, this is an excellent game that offers hours of breathtaking entertainment.
Defeat Captains and Earn Rewards
This game features highly sophisticated captains. These opponents have unique skills and abilities. As such, you need to be at your best to defeat them.
Fortunately, this game has a unique reward system that allows you to get better rewards for defeating tougher captains. You should therefore give your all when fighting these captains.
Level-Up and Unlock New Features
This game has numerous daily arena challenges. You need to complete these challenges to earn rewards that will help you level up.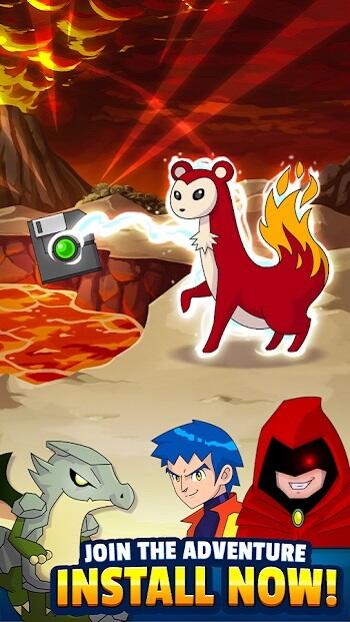 As you level up, you will unlock new features and items. You should therefore focus on leveling up as soon as possible to gain access to these new features.
Always ensure that you collect special items & powerful skills along the way to strengthen your Dynamons. This is the surest path to success in the game.
Outstanding Features of Dynamons 2 APK
Save the World. The world has been attacked by dangerous dynamics, and it is up to you to save it. Ensure that you capture & evolve as many as possible to create an invincible team.
Lots of Power-Ups. The game features numerous power-ups that you can use to make your Dynamons stronger. Use these power-ups wisely for the best results.
Become the Best Dynamons Catcher. Your primary goal should be to become the best Dynamons catcher in the world. This is achievable if you put in the required effort. Look for Dynamons with different abilities and try to catch as many as possible.
Be Strategic and Win Battles! This is a turn-based game that requires strategic thinking to win. You need to make the right decisions at the right time to win battles.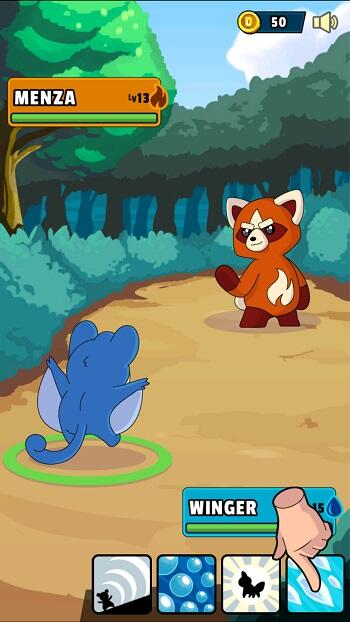 Beat Captains and Capture Rare Dynamons. The ultimate secret to success in this game is to beat captains and capture rare Dynamons. This is easier said than done, but it is achievable. You must unleash your undying spirit to achieve this goal.
More Dynamons! This game features more Dynamons with new abilities. This means that you have more options to build your dream team.
Regular Updates. The developer regularly releases updates with new features, items, and Dynamons. You should therefore keep your game up-to-date for the best experience.
High-Quality Graphics & Simple Controls
Action-based gameplay must be accompanied by excellent graphics. This is what you get with Dynamons 2 APK. The graphics are exceptional and do not lag even on low-end devices.
The controls are also uncomplicated. You will have no problem playing the game even if you have never played a similar game before.
Dynamons 2 APK Latest version Download
Do you want to access all Dynamons without having to capture them? Download Dynamons 2 APK menu! This application offers these exceptional features: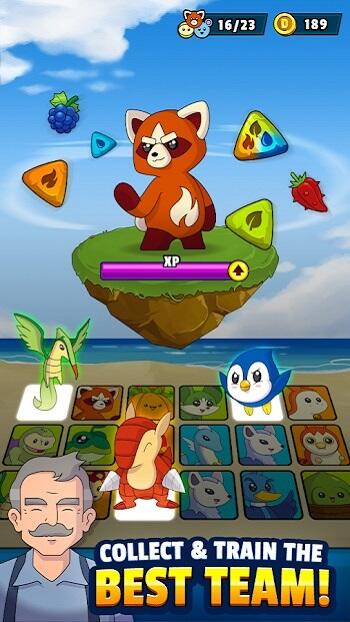 Dynamons 2 APK Unlimited everything. The Dynamons 2 APK 2022 offers you an unlimited supply of in-game money. You can use this money to buy the best items for your Dynamons.
Dynamons 2 APK unlimited money. If you want to access everything without restrictions, you should get the Dynamons 2 APK latest version. This guarantee's that you have everything at your disposal from the beginning.
No Ads. The Dynamons 2 APK unlimited coins download also removes all ads from the game. You can now enjoy an uninterrupted experience when collecting your Dynamons!
Conclusion
If you love playing games that require strategy and thinking, you will love Dynamons 2 APK. This game is simple yet very addictive. It also features excellent graphics and regular updates.
The best part is that you can now get the Dynamons 2 APK free download. This application offers you an unlimited supply of in-game money, all unlocked features, and no ads. Get it now and start building your dream team!