Download CarX Rally APK and take on each vehicle on the intense racetracks! Unlock new cars and complete lifelike tracks that pull you into exciting gameplay.
Description of CarX Rally
CarX Rally is a racing rally game that allows you to become a legend of rally racing! Choose the car you want and enjoy going on the roughest tracks to win fun championships. In this game, you race from beginning to end and must go through the checkpoints.
Hold on to your wits as you play because this game offers you the lifelike physics of a real rally racing car. You can decide to drift along the road or get a full grip while playing. With a wide range of vehicles, you can pick from, every driver's taste is covered in the CarX Rally game.
The game offers a wide range of cars you can pick from, all catering to the driver's taste. You can also tune your vehicle and take it to you to win the tournaments.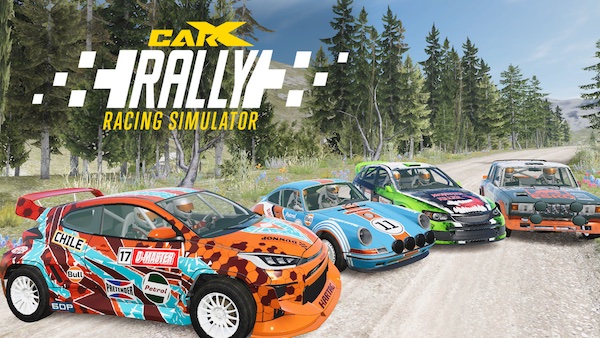 You start playing CarX Rally with just a few cars, but the more you win and break your high scores, the more vehicles you can unlock to complete each track. You can also learn how to use the different controls, which are as easy as a real car.
The CarX Rally game has fantastic graphics on your mobile device. You can see every detail of the car and racetrack with detail-oriented visuals, pulling you into the immersive gameplay with each race you win.
CarX Rally also offers different racetracks, so you can constantly challenge yourself to go for big wins. In this exciting game, you can feel the thrill of the rallies and drive as fast and safely as possible to beat all your opponents.
Interesting Gameplay
Although CarX Rally has the same purpose as any other racing game: to win against other players and increase your rankings on the leaderboard, it makes it more exciting with the rally theme.
Every vehicle is designed in 3D, and you can see their different stats like the maximum speed, engine power, torque, and weight. You can also customize the color of your car. After selecting your vehicle, you can get on the track to start racing.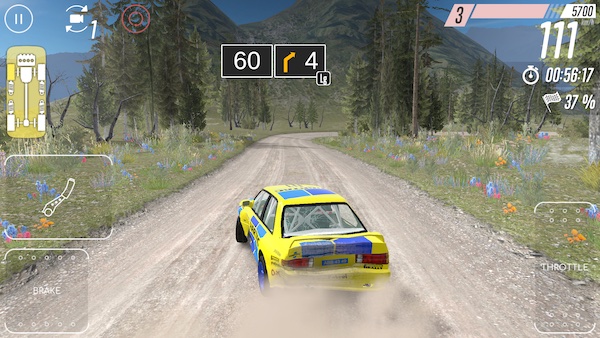 The clock will count down, and you start driving this exciting game. There are no other players on the racetrack, just you and the open road. And, you must finish racing before the time is up. The sooner you complete, the higher you get on the rankings.
The racetracks have different designs but don't be distracted by looking at the scenery, as every second counts if you don't want to be stuck at the bottom of the leaderboard. You will have different obstacles that might slow you down as you race, like a sharp turn, a median strip, or a winding mountain road.
Look out for anything that can slow you down while racing, and do your best to get past them without crashing your car, as this reduces your chances of winning quickly. CarX Rally is a game that is easy to play but hard to master.
Racing with No End on CarX Rally
One of the reasons why you would love playing the CarX Rally is the lack of restrictions. There is no limit to how much materials and fuel you get when driving, so you can speed as much as you want. The in-game currency is easy to accumulate too, and you don't have to be limited by car maintenance needs.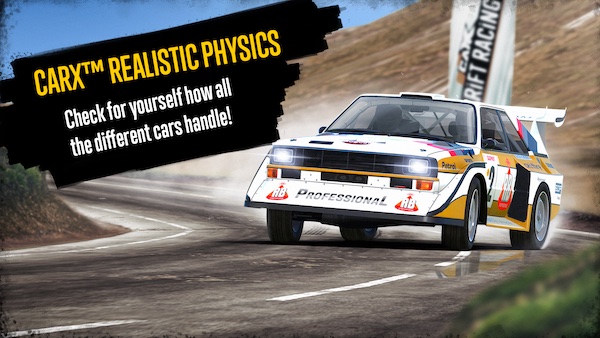 Even when you spend all your money to unlock a new car, you can expect to get even more money when you get back to the road. CarX Rally allows you to focus on racing and getting through before the time.
Immersive Graphics and Visuals
CarX Rally has focused sound effects that make you feel like you're on the road. No background music is distracting you from the game. Instead, you only have to deal with the sound of the car driving, screeching, and even accelerating. The sound effects are pretty realistic and will help you focus before time is up.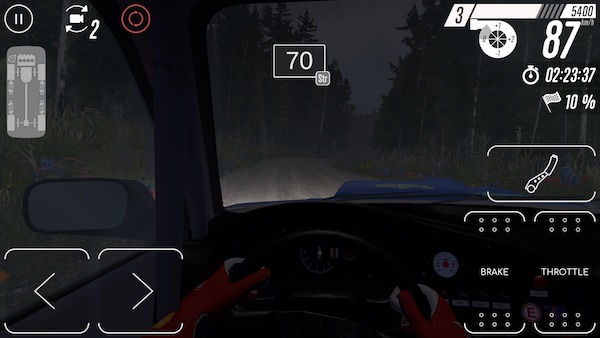 The game also has quality graphics and visuals. From the car and the scenery to even the asphalt you are driving on, every single thing is designed to give you a great experience. Even when customizing your car's design, you will notice the many options available and how realistic they appear.
The graphics of the CarX Rally will pull you in and make it easier to enjoy the interesting gameplay.
Easy to Play the CarX Rally Game
Playing the CarX Rally is pretty simple, even if you haven't driven before. After customizing your car, you can select between a long and short track. Then, you can use the basic controls on the screen.
On the right is the accelerator, while the left has the navigation button. Then, you have a brake to stop and an accelerator to speed up. The other stats on the screen are the map, so you know where you're going, the countdown that keeps you on edge, and the speed rating that shows how fast you are going.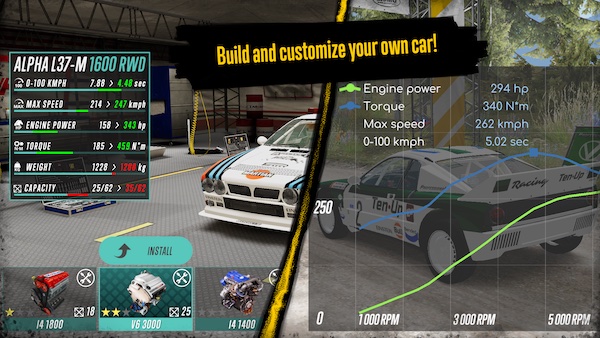 The game will start with some easy racetracks and gentle curves that you can easily get past. But after a few moments, they assume that you have got the hang of the controls, and the levels will become even harder.
When playing, you should focus on staying stable while driving and keep your reflexes sharp because a hard turn can cause you to explode and lose the game. Remember that you can receive rewards after each game and use these to unlock new cars or upgrade your car parts.
Conclusion
CarX Rally is a fun rally racing game that will keep you on your toes as you do your best to race against time. The exciting game offers a wide range of cars you can choose from, immersive graphics, and convenient controls to get you started. Do your best to dominate the global player rankings!