Download CarX Drift Racing 2 APK and get as many points as possible! Enjoy tandem drifting, customize your car, and experience physics in this exciting sequel.
About CarX Drift Racing 2
CarX Drift Racing 2 is a fun driving game that anyone can play and is the sequel to the popular CarX Drift Racing. It is an exciting driving game with 3D graphics where your main aim is to get as many points as you can instead of trying to be the first one past the finish line. This is only possible by drifting all the time, because this offers the most points.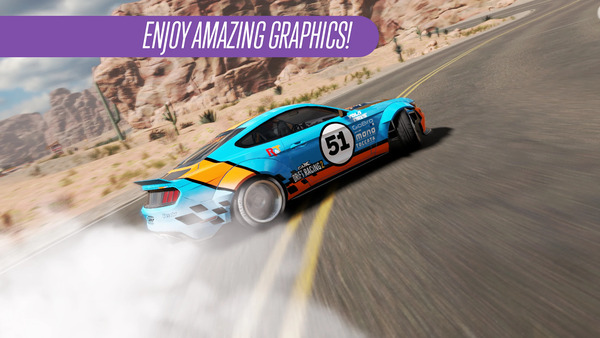 The game offers extensive customization options to better enjoy your gaming experience. You can choose three driving modes: the accelerometer on your smartphone, a virtual steering wheel, or tactile buttons.
If you choose the first one, your smartphone will work like a steering wheel, so you'll have to tilt a lot while driving. The game also features different camera angles inside and outside the car, making it easy for you to drive safely.
CarX Drift Racing 2 has over 30 vehicles available to you, but you start with one car and can add more to your collection as time goes on. The game also allows you to tune your car extensively, so no matter what, you imagine your dream car as you can make it in CarX Drift Racing 2. A plus is a fact that you can apply a vinyl car wrap.
The driving game offers excellent gameplay, but there's no storyline. The game also has quality graphics and different game modes that you can choose from. There are also a lot of tracks that you can drive on. You can play alone or choose the multiplayer mode.
Diverse Game Modes and Tournaments
CarX Drift Racing 2 features diverse game modes you can choose, taking repetition away from this drifting experience. The main player mode is single player, where you can win race cups and earn cash for upgrading your car. You get access to over 65 sports cars and new tracks, and the Ghost mode can be used to improve your driving skills.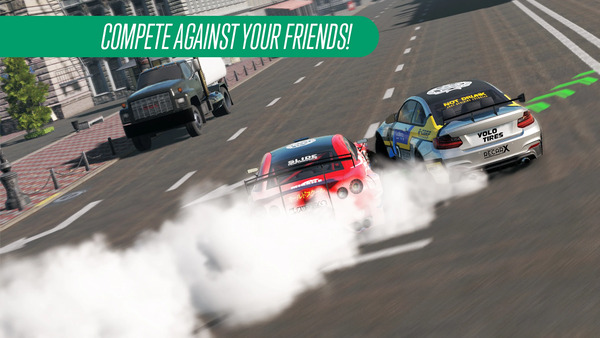 There is also the multiplayer mode, where you can compete against real people worldwide in online championships. Do your best to take place in any available league and race in tandems. In the multiplayer mode, you also get access to premium vehicles that help you win.
CarX Drift Racing 2 also allows for club racing. You can join any of the available clubs or create your club for other people to join. In your club, you can enjoy car drifting against your team members. The game allows you to communicate with other players, share game news and tips on how to win, and relate with club members. So, you can enjoy drifting and meet fellow game lovers worldwide.
Another game mode that you can look out for in CarX Drift Racing 2 is the online rooms. You can create rooms for your friends and drift with them from your separate locations. Choose a place where you can drift together and receive top points. You can also move up ranks, earn amazing rewards, and use a drone camera to watch other players drift.
Impressive Tuning
CarX Drift Racing 2 allows you to tune your car extensively to meet your needs. You can choose out of tens of cars available at the game as you move up the ranks. Then, replace the lights, bumpers, mirrors, running boards, and a wide range of car parts.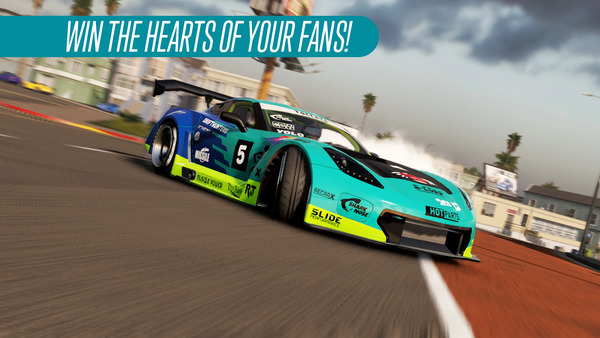 You can also create a special design of your vehicle with special rims, body kits, and more. Customize your car with vinyl to design the final result.
Aside from the appearance, CarX Drift Racing 3 also allows you to tune your car's performance. You can adjust your springs, wheel angle, and suspension and select the perfect tire air pressure to enhance your drifting experience.
Drivers can also tune the engine, gearbox, locking differential, turbine pressure, and brakes for better drifting in races. You can only drift well when you have a car tuned based on your needs.
Exciting XDS Racing
CarX Drift Racing 2 also features an XDS mode, which allows you to race twice. First, you race as the Leader in the tandem drift, and then you race as a Follower, and you follow the Leader, which is also you.
The tandem drifting mode is exciting, allowing you to quickly switch cars from the Leader to the Follower while racing. This also allows you to experiment with the tire pressure, practice different roles, and check out different driving trajectories.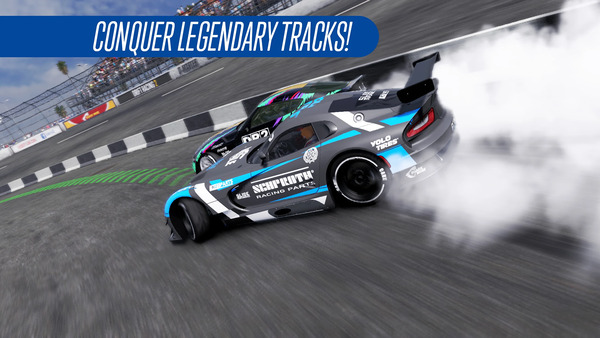 CarX Drift Racing 2 helps you compete against many other racers after you have practiced different modes. Enjoy drifting and do your best to get the highest points.
Who Should Play CarX Drift Racing 2?
CarX Drift Racing 2 is a fun game for those who enjoy car racing, driving and drifting. It offers a realistic experience, as the game was designed after several tests with actual drift cars. You can enjoy improved and lifelike drifting with the telemetric data collected and analyzed.
In this sequel, you can easily enjoy the improved steering control for drifting forward and backwards. You can also get impressive driving experience for drift attacks and find out how the car reacts on rough roads like asphalt, grass, sand and snow.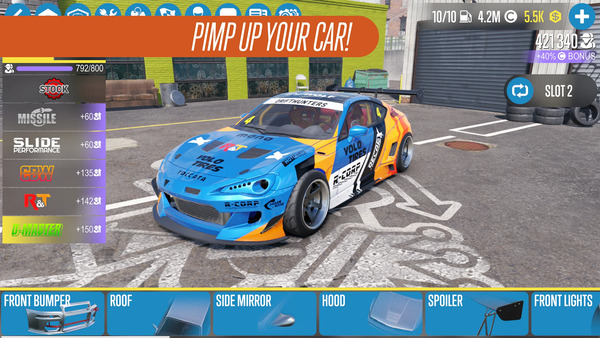 Suppose you're looking for a fun and addictive game to play, with a wide range of gaming modes that you can choose from, CarX Drift Racing 2. Even the developers warn you that it's pretty addictive, and you should take a break every 40 minutes to avoid playing for long hours.
Conclusion
CarX Drift Racing 2 is a fun game for drifters, allowing you to enjoy racing and driving on different terrains. You can race with people you know or meet new friends in clubs for championships. Do your best to rank high in the different leagues, and tune your car's appearance and performance based on your needs. Since it's a realistic game, you can get a fun experience.