Download Zombie Catcher APK and play the role of two intergalactic business aliens on earth. Establish an interplanetary business empire in a zombie apocalypse.
Zombie Catcher
Zombie Catcher is a survival game of two mysterious aliens from deep space who left their home world due to over-population, scarcity of resources, and high competition. Scouring the vast emptiness of the star systems in search of a suitable world to set up shop, they discovered weak signs of intelligent life on a blue planet in the milky way galaxy. Deciding it was better than nothing, they decided to travel to earth.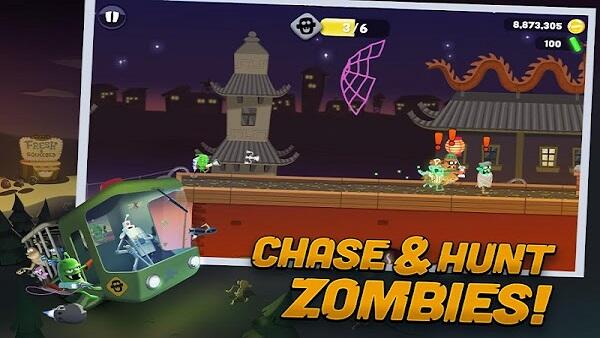 Soon after arriving, they discovered the reason for the planet's low signal strength of intelligence. It had been overrun by brain-dead zombies who crave the flesh of the living with a ferocious and insatiable hunger, forcing the human species to flee to islands below topsoil where flesh-eaters cannot reach.
As business moguls best described as gentlemen-aliens, they cannot turn away from a planet in need nor, ignore the vast potential wealth they can harness here with the rampant resources straggling by and a starving market!
Game Description
Zombie catcher is a 3D cartoon-style action survival game where players encounter wave after wave of average and boss level zombies on a 2D directional platform. Surviving is tricky as zombies crave the flesh of everything that moves, human or alien. In this single-player game, you could quickly get surrounded on all fronts and fall prey to the same hungry jaws of zombies that killed scores of humans.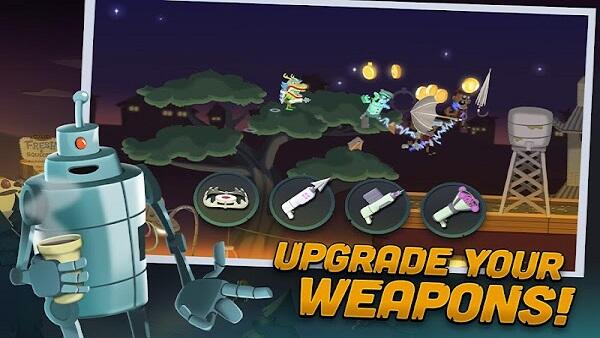 With its latest version being released on the 16th of June 2022, the game zombie catchers has amassed an interesting 100M+ downloads and a 4.5 star rating from 2M reviews dropped by game players worldwide.
Acquiring a download volume of 100M+ is no easy feat, as any true gamer would attest to. However, this was made possible by the efforts to make the game available to everyone by the developing studio, DECA GAMES. DECA GAMES studio considered the numerous devices on the internet and the considerable amounts of operating systems available. With this consideration, they made zombie catchers download available on Android and IOS devices for mobile games.
As a result, the game is very popular amongst kids and other players who want a fun, relaxing yet stimulating way to spend their spare time.
How to play Zombie Catcher
Zombie Catcher, as well as Zombie Catcher latest version, has a tutorial session for new beginners who run the game for the first time.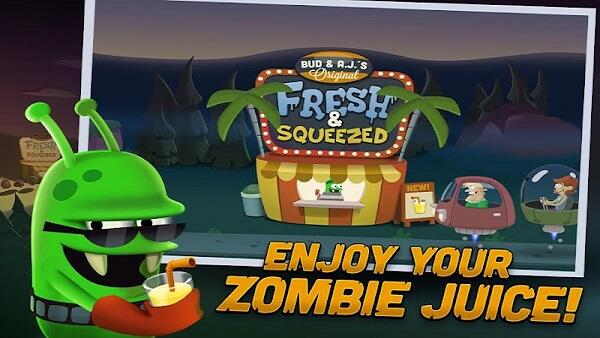 After being given the narrative of AJ, Bud and their trusty robot from space, the player is told their task of travelling all over the earth, hunting and catching all kinds of zombies and extracting zombie juice and candies from them.
It is not an easy task as the human race has given up on acquiring the surface world. Hence you are alone with Bud and your robot partner to help you. Matters are made worse as the higher-level zombies are just as eager to make a meal of you.
Start up your intergalactic business empire with a bit of global search and abductions with Bud, Robot and drones while recording immense profits, offering harmless drinks and confectioneries to the starving humans underground.
So pick your firepower, lures and assistant before heading out into unknown sites to face wave after wave, level after level and champion after champion of undead wherever you go.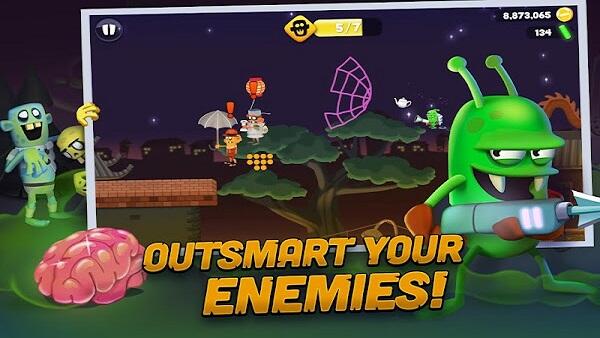 Zombie catcher download, Zombie catcher download latest version, Zombie catcher latest version and Zombie catcher free downloads are some common inquiries players make to install the official game and experience a true novel play.
Features of Zombie catcher game
Accessibility: It is readily accessible for installation from any game site or platform.
Shop: There are a ton of goods and tech to buy and improve in the shop, all for a price. After all, business is business, even among business personnel. Some of these items are set at real world currency for users who would like to experience even more revealing gameplay.
Chase and secure prey with innovative creations: Equivalent to hunting, AJ uses an interesting set of weapons, a spear, and several snares (earth-based and extraterrestrial in origin).
Open new hunting devices (like transparent covers, firearms, assault rifles, energy beams, and jetpacks to move faster and stay safer).
Invent tasty and harmless liquids and confectioneries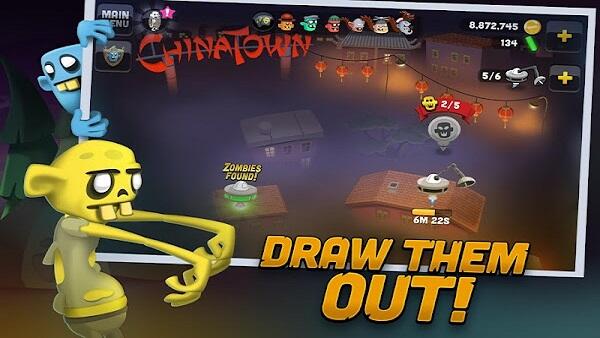 Run an underground lab where you convert zombies to snacks for business
Learn what it takes to build a food business empire at an intergalactic level where you sell to tourists from your home planet Vórgï.
Map: The game map is designed to help the player keep track of their game record and see unexplored areas teeming with resources. It also works as an alert system where the player is aware of entering the space of powerful walking dead, so they should exercise caution.
A squad of moving cameras: Feeling too tired to chase down prey yourself? Why not be the boss like your status and command a team of capture-drones to scour, discover, catch, and retrieve raw materials while you focus on making drinks and treats with Bud?
Boss on Boss: Lure out and challenge rare flesh-eating warlords to make the most excellent drinks and confectioneries which sell much higher than the average ones, made from regular zombies. The battle is fierce and befits two boss level beings.
Advance Skills and boost yourself to a terrifying level
Grow your business and secret factory.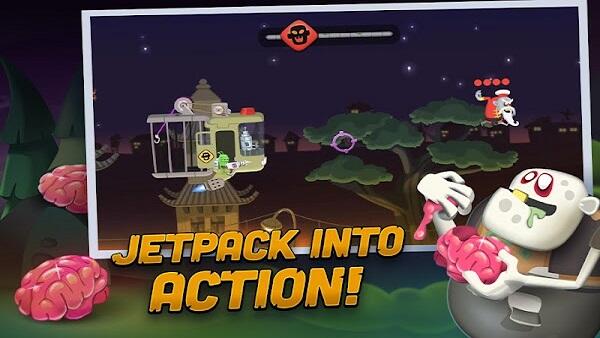 Daily Tasks: Zombie catcher presents you with daily missions to keep you on your toes.
Offline game.
Due to the intrigue in the game and how much better its gameplay would be with access to the special class resources being sold in the shop, players often make requests for "unique" versions like; download zombie catchers with all levels unlocked, zombie catchers download unlimited money and gems, zombie catchers download unlimited money, zombie catchers unlimited everything, zombie catchers unlimited plutonium and money and lots more. Requests like these could lead to potential mobile hacks as gamers try to bypass the game's security.
Conclusion
Zombie catcher is a very interesting and immersive game where players are guaranteed to be lost in the business of gathering, processing, and marketing products all by themselves. Help is nigh but never enough, especially in a post-apocalyptic foreign world where you are also in danger.