Download Journeys interactive series APK, and make life decisions at your pace. Travel to different worlds and locations; live a life free of societal limits.
Journeys
Have you dreamed of a life where you are free to make decisions without having meddling individuals influence it? Do you crave an alternate universe where you can let loose your wild thoughts and ride the wave without fear or conservation? Then Journeys is for you!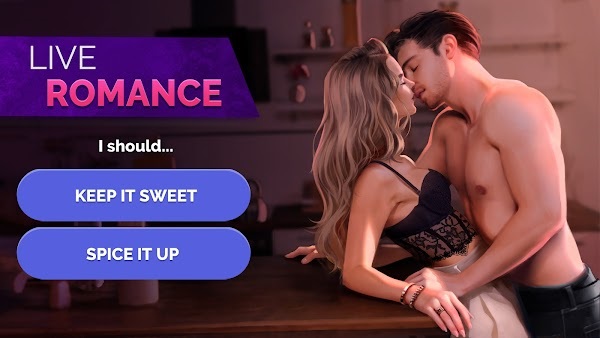 Journeys: Interactive series is an enchanting game with a role-playing theme. Its developer, The Other Guys, launched it in 2019, while Gameloft SE published it. It is not surprising that Journeys was created in France, one of the active supporters of love and fairy tales. Journeys download is currently available to only Android operating systems.
Journeys Description
Journeys interactive series is an RPG fantasy game that allows players to decide their fate and experience a world different from their reality. Journeys interactive series stories come in romance, adventure, mythical, drama, and other engaging genres. Though you will interact with other characters, the game doesn't support multiplayer features - since journey series interactions are about choices and results rather than competition.
You can create your avatar with each story and choose its name, gender, hairstyle, and even clothing from the various outfits available. When the game progresses, you will likely be offered more expensive outfits that will require the in-game currency for purchase. Certain features can be bought with tangible currencies like Dollars.
Journeys follow the principle of other role-playing video games and offer attractive landscapes, charming scenarios, and suspenseful stories that will give you an enjoyable experience.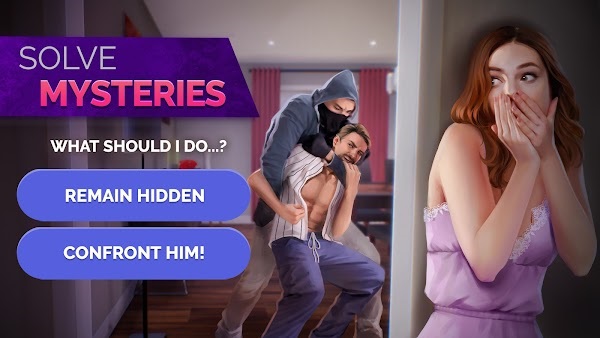 The impressive and detailed graphics of Journeys indicates the dedication of the graphics team, as they left no stone unturned to deliver such appealing and realistic designs.
Journeys present at least seven distinct stories with matching scenarios - the first episode of each storyline is free and allows you to customize the star avatar of the story. Fresh episodes of each story are uploaded once a week (one episode per week). After the first free episode, players use tickets to access subsequent episodes. Though these tickets generate in the game without external cost, gamers can decide to purchase multiple tickets and enjoy their favorite stories at a faster pace.
The gameplay of Journeys: interactive series is exciting and easy. In the game, challenges will arise, and choices may alter the protagonist's life, but that adds to the excitement and narrative of the game. Journeys interactive series download is available in five other prominent languages apart from English such as French, Spanish, Portuguese, German, and Italian: Hence, interested players can overcome the language barrier.
Journeys: interactive series is a very responsive game with entertaining narratives and easy gameplay.
In-game currency.
Two items in the game are in-game currency: tickets and Diamonds.
Tickets are used to get new episodes of stories. Although they are provided in the game, the meter has a maximum limit of 2 tickets. So, players must wait two hours for the game to generate another ticket if the tickets in the meter have been exhausted. This feature adds to the suspense of the story, but it can be quite frustrating to players. So there is an option for the in-game purchase of tickets for gamers.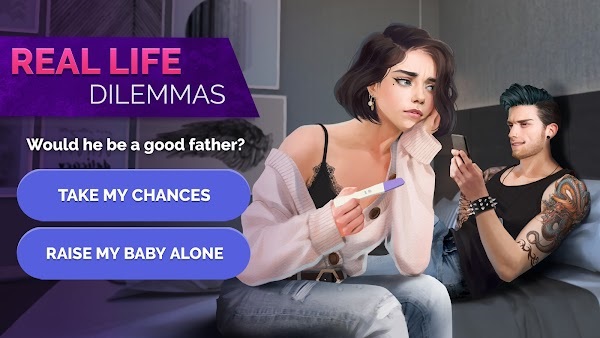 Diamonds are used to make special decisions that may influence the outcome of your tale and also use certain outfits for unique occasions in the storyline.
You can claim a diamond after each episode and also by watching ads. In-game purchases of diamonds are also available. Note that diamonds are more expensive, so use them for major decisions while enjoying your story.
In-game acquiring of tickets and Diamonds ranges from $1.99 to $15.99 depending on the package you want.
Stories
In this section, we will be giving a brief description of each story. Journeys interactive series stories include:
Recipe of love: a romance is never complete without a classic love triangle, and this story presents two brothers who compete for the attention of a young female chef who moved to New York to begin her training as a chef. She will face career challenges while determining which brother is best for her.
Linda Brown: follow Linda Brown to a wedding in Rio and watch a billionaire and another philanthropist doctor try to win your heart with exciting adventures and exhilarating experiences.

Don't forget me: the experience of being jilted at the altar is devastating, especially when the groom leaves without an explanation or a trace. In upcoming years, you recognize him as your boss's boyfriend. This could be a chance for closure! But can your heart survive his tentative entrance into your life even as your boss's boyfriend?

Vampyra: walk in the shoes of a young talented writer who receives a mysterious but attractive invitation to success, fame, and an otherworldly experience.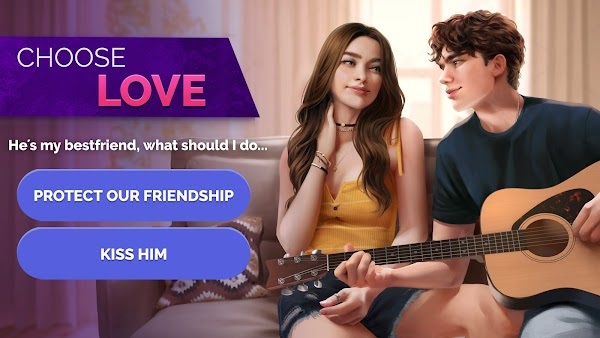 Princess by accident: have you ever thought of the possibilities that can be open to you if you let love lead? In Princess by accident, you will guide a famous actress through the life choice of a successful career or the promise of a charming car racer and intriguing adventures!

Love squared: when the passion and thrill that once existed in a marriage becomes routine, you begin to pick new interests that offer unique experiences. Study the views and beliefs of your neighbors concerning this new development.

Mafia soul: Can a child of the Mafia walk on the path of justice without harm? Can a state attorney get familiar with her family's Mafia tale and still walk effectively with the law? Follow this Interesting Saga and get your answer in Mafia soul.
Singles cruise: how challenging can a career based on managing love be? You are about to find out! Get immersed in the tale of an assistant producer of a dating reality TV series who has to deal with the behind the scenes while others chase after love!
Not so innocent: different people define crime differently. Discover the crime a young billionaire eccentric committed and help her during her probation period where she meets a young man. Will love or wrong beliefs triumph as they clash wills? Begin the story to find out.
Conclusion
Journeys: interactive series is an easy game with a user-friendly interface. Players can visit places they have never been to from the convenience of their mobile devices and fiddle with avatars' lives. The stories offer drama, adventures, romance, and a chance to make wild decisions without any consequence for your personal life. Journeys offer excellent content to its players and require a stable internet connection to enjoy the game.