Download The Sun Origin APK, a video game to enter a post-apocalyptic setting. Play as Raven, the sole warrior who would defend the world and go down in history.
The Sun: Origin
A devastating energy wave that would throw our society into an age of anarchy for decades was unleashed by the sun in the year 2050. The scientific community has foreseen this for years, but the world's leaders have chosen to fight over trivial territorial disputes rather than heed their warnings.
Storm of radioactive particles covered the atmosphere in a lethal, cancer-causing fog when the energy wave hit the ground. The young, old, wealthy, and poor were all slaughtered. The only people who survived were those who heard the warnings and sought refuge in abandoned bunkers.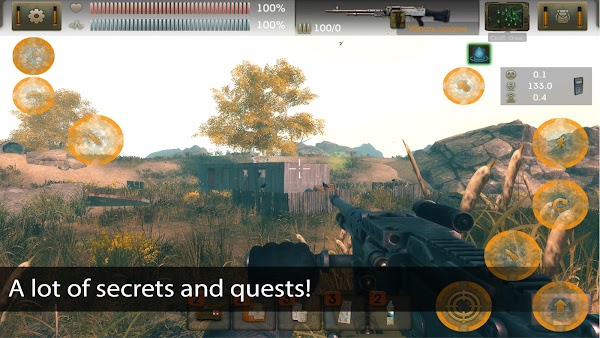 These people had to leave their bunkers when their supplies ran out, and when they did, they discovered a desolate and chaotic new world. A society in which the law of the pistol has taken the place of the laws of civilization. Rugged warlords and their armies ruled the few places with access to potable water and agricultural land.
A fighter known as Raven would emerge in this realm. A warrior who would shape the desert to his will to save his people. A warrior who will one day go down in history.
Description of The Sun: Origin
We are living in a post-apocalyptic era on Earth. When the sun discharged a significant amount of radiation, it caused all of this tragedy by making it practically impossible for any living thing to exist. Leaders of several countries disregarded the risk despite warnings about it being present years earlier. There is no safeguard against this catastrophe.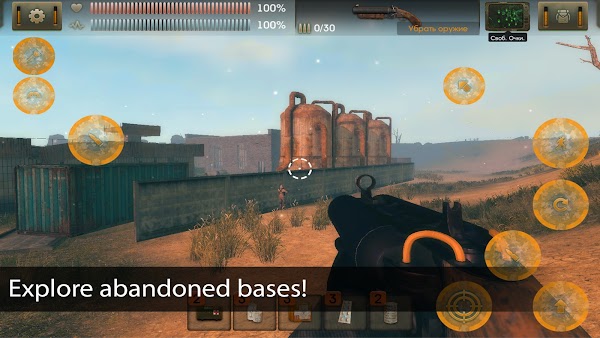 As a result, society is deteriorating, and the environment is polluted with radioactive particles that cause cancer. There aren't enough food supplies, and every piece of land has been devastated, desolate, or poisoned. Meanwhile, highly adaptable alien species are attempting to colonize this area. Some folks paid attention to the prior warning; they hid in bunkers and survived. They were lucky enough to avoid dying but faced a hard survival task.
Gameplay
The game connects you to a fighter named Raven at the beginning of the story. He is the character you will role-play as you investigate the narrative in the game. He is also the last ray of hope for humanity.
The Sun: Origin uses the FPS genre's core gameplay. You'll wander across the map looking for NPCs to assist as you carry out their assignment. Kill all the monsters and other foes in the area, look for a specific item, or look for troops to ask for assistance.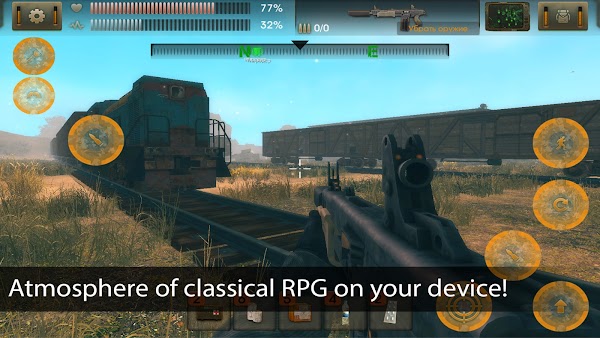 Raven made it through the danger. Because he is a regular person, his health will deteriorate following his actions. Along with attempting to assist others, and find food, water, and medical supplies to recuperate from injuries. Don't forget to protect yourself by carrying firearms, armor, gas masks, and other gear.
Along with monsters that devour humans, the game also has an army of vicious lords. More particularly, Chosen, who is the community's leader in North-216. Those who refuse to obey them will be killed. So take care.
Plot
As previously established, The Sun Origin depicts a post-apocalyptic world with radiation, various diseases, and food shortages. Each tiny region needs to be given new life. There are characters there who can inform you of what must be done.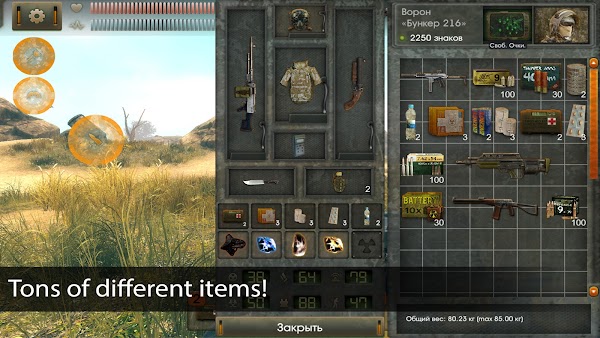 Rusty Wasteland is the first area you encounter, followed by Lands of Bunker-216, Lands of Community/Community Northern Blockpost, Warehouse, and numerous additional locations. Of course, you'll face new difficulties and threats. Everything has a plausible solution, but to survive in a hostile environment, you must first concentrate on food and fighting prowess.
Features of The Sun: Origin
Investigate the hazardous
Players will take first-person control of the character in The Sun: Origin and be equipped with the tools they need to start exploring. At the beginning of the game, the player can also benefit from the information that is accompanied by complete illustrations. To improve your ability to survive and be aware of your character's potentially difficult conditions, you will need to skill these elements.
Face deadly foes
In The Sun: Origin, you pay attention to many different things and the potentially harmful repercussions, such as the opponents you must defeat. More specifically, some organisms have become radioactively tainted and have evolved into monsters that seem pretty disfigured. After you defeat them, you can take some of the items they drop. They will attempt to attack you. The number of human foes who use guns is another issue, but you can still find items from them.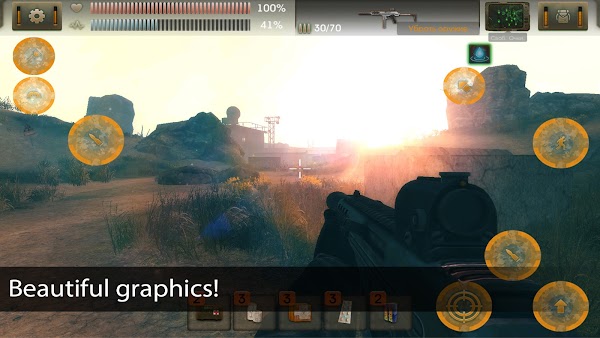 Tips to survive
A challenging game with a sizable world is called The Sun: Origin. You have many concerns because you want to survive. It is pretty challenging. I've put together some helpful advice to help you play better.
The majority of armor kinds have extra slots. If you locate something, you can put it in any slot or use it to swap out something else that was in this spot. As a result, you don't need to access your inventory to use any kind of food or medical item in the slots. This is the greatest method if you need to recuperate or decontaminate in the middle of a flight or even while engaged in combat.
The objects you've equipped into the fast access slots of your inventory are found in your Hotbar. To use the item, click the icon. Instead of starting an inventory in the middle of a battle, you can save time. You can swap out items in the Hotbar from your inventory screen.
Nearly all NPCs are amicable. While you are holding the gun, they won't talk to you. So, by touching the Bag button next to the weapon selector, you can place them in the weapon bag.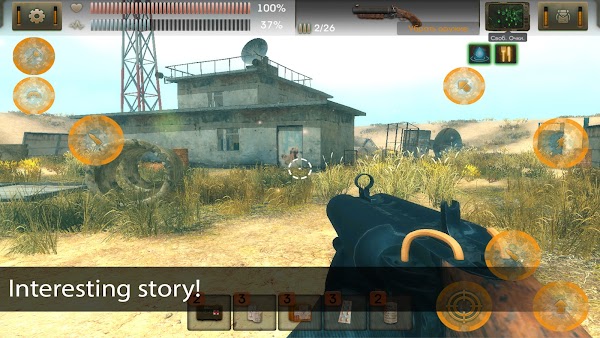 The wastelands are harsh and filled with brutality. Visitors should be aware of high radiation locations, chemically polluted areas, and similar concerns. By using the Detector Panel, you can avoid dangerous places. An additional information panel will show up after equipping. It gives details about how polluted the area is right in front of the player. You can simply avoid the risks in this way.
You can examine the character's skill levels on the "Skill and Abilities" tab and raise them with statistical points. You can earn these points by accomplishing certain chores, assisting NPCs, and engaging in other similar actions.
Conclusion
The Sun: Origin is a first-person shooter with elements of survival and role-playing. It also has an exciting tale about how the Earth perished in Apocalypse. Can you live, withstand the perils, and allow people to once more witness dawn?


Join Telegram Group
Download The Sun Origin APK, a video game to enter a post-apocalyptic setting. Play as Raven, the sole warrior who would defend the world and go down in history.