Download and Install Soul Knight APK and start shooting up some aliens! This easy arcade game will keep you engaged with exciting weapons, aliens, and gameplay.
Brief Description of Soul Knight
Soul Knight is a fun-packed arcade game that will appeal to a wide range of players. The game is filled with themes like exploring the dungeon, dodging bullets, collecting crazy weapons, and shooting weird aliens. With an intuitive control panel and an easy-to-play format, anyone can enjoy this enjoyable gameplay.
The game was developed by ChillyRoom and was released on the 16th of February, 2017. The game will remind you of some of the best old-school arcade games, with extremely symmetrical dungeon rooms and hallways where you can fight bad guys and aliens.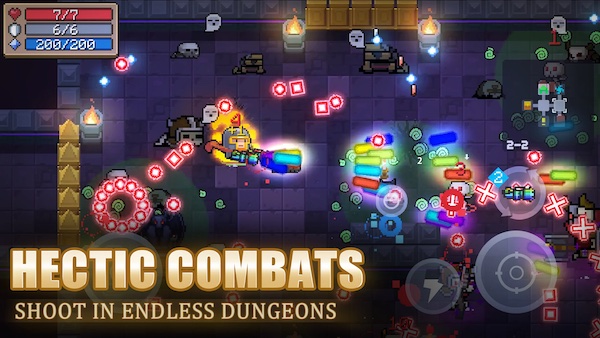 Although the game has a little backstory and narrative depth, Soul Knight has a lot of action with every corner you turn. Even if you haven't tried out an arcade game before, you'll have a lot of fun playing this game. The difficulty level is perfect, as it's not impossible to win, but you'll have to work hard.
Gameplay of Soul Knight
Soul Knight is set in a time where there is magic, aliens, guns, and swords. The dynamic gameplay is based on a magical stone that maintains the balance of the world. But when high-tech aliens steal it, the world is in danger, and it all depends on you to retrieve the magic stone and save the world.
When you first start playing Soul Knight, you will be given a pistol and let loose in a dungeon. Your firearm will have unlimited ammo, so you don't run out of bullets. On the other hand, your enemies will not run out of ammo too. Once you enter the dungeon, you crawl through the different rooms to defeat the enemies until you clear the levels.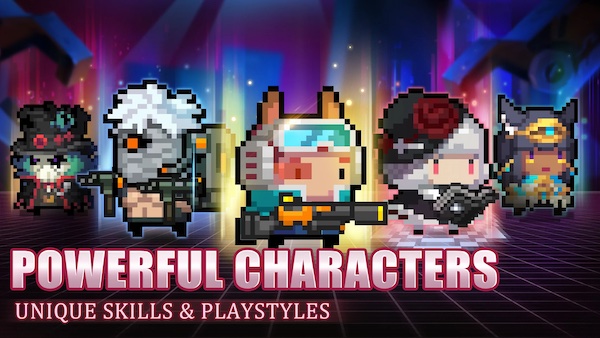 The aliens might try to eat you, but the main challenge is those with pistols and spray guns that can get you from afar. The whole point of the game is to keep yourself alive no matter what. You deal with losing health points as you play, especially when you're fighting the boss.
Soul Knight is a chaotic game, but one of the highlights is the alternate weapons you get as you play. Aside from the pistols, you can use blow guns and other massive weapons. But, when you get a new weapon, you will have to drop the previous one.
There are over 270 weapons offered on Soul Knight, including pistols, machine guns, shotguns, rockets, bows and arrows, lasers, magic staves, melee, and weird weapons like plungers shooting poop and fishes shooting laser beams. The guns are usually great, but you might have to drop them as you play.
During the gameplay, every gaming area comes with five levels and one or two boss fights, which are random. As you play, you also get rewards like top health upgrades, immunity to poison, fire, and traps, shorter charge-ups for bow and beams, lower store prices, and other unique rewards.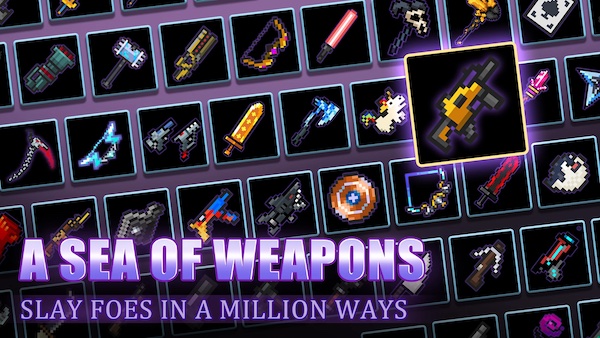 You can also collect energy as you play Soul Knight. The game allows you to fire energy from special weapons instead of the standard ammo. This will increase your chances of winning each round since firing energy is more powerful than ammo. Also, all weapons have different amounts depending on their power and factors.
Play with Your Pet and Gems
Soul Knight offers its players a pet. It starts as a kitty but will upgrade as time goes on. You can also buy other pets as you go, with different skins. Aside from the pets, you can recruit mercenaries to fight for you as long as you've collected gold.
The main in-game currency in Soul Knight is gems. These can be used to buy new pets and characters, upgrade your current ones, and more. Soul Knight also has an in-game, which is slot machine. You can win massive weapons to start the round with more gems if you're lucky.
Simple Arcade Game
You'll be pleased to see that Soul Knight is a simple game, free to download and play. The game's premium currency is gems that can be purchased as in-app purchases or rewards. You can also watch ads to get the gems as you play.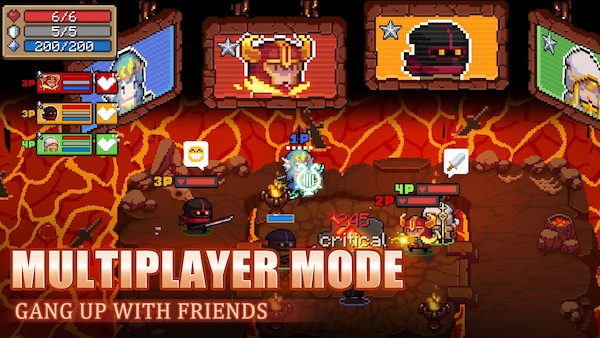 Although there are in-game purchases, they don't adversely affect the gaming experience. Despite its simple design, Soul Knight is played with unusual weapons that will help you improve your skills and unlimited ammo, which means you can constantly play without being vulnerable.
Authentic Retro Graphics
Soul Knight features solid graphics that give it an authentic arcade feel. The game has two-dimensional graphics that will remind you of some old-school arcade games. Because of the simple design, all you have to do is shoot and run.
There are no distracting graphics or in-game music, only action and fun. Soul Knight also has a simple control system. You can play with the on-screen joystick in the left corner, which allows you to control the direction and speed of your movement. The joystick makes the gameplay smooth and easy to maneuver. On the bottom right is the trigger and energy meter of the game.
Features to Expect in Soul Knight
As you play Soul Knight, you can enjoy different features. These include: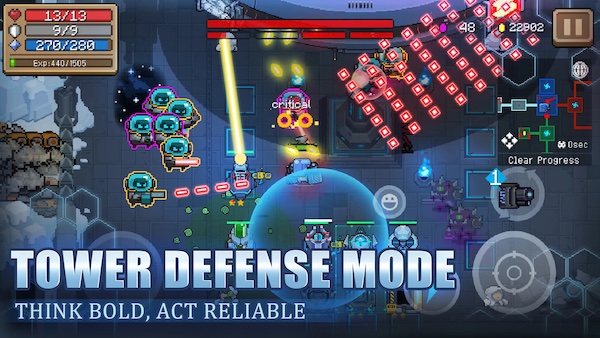 Play with unique heroes and abilities.
Randomly generated dungeons that are new each time.
Auto-aim mechanism with unlimited ammo.
270+ weapons for you to use.
NPCs that will fight by your side.
Get upgrades and new characters with gems.
Hire mercenaries to win against enemies.
Simple gameplay and arcade graphics.
Conclusion
Soul Knight is a fun and addictive game that any player will enjoy. The many weapons offered makes the game more exciting and unpredictable, reducing the chances of feeling like you're playing a repetitive game. With solid gameplay and suitable in-game gems, you can better enjoy the game at any time. Soul Knight is an ideal choice if you're looking for something fun to engage you subconsciously.