Download Sniper 3D APK latest version and compete against other players to become the ultimate sniper assassin. It has 3D graphics & realistic sound systems.
Everything You Need to Know about Sniper 3D APK
Sniper 3D is an action game offered by Fun Games for Free. It has 500,000,000+ downloads & installations worldover. Its popularity is attributable to its highly immersive game modes, top-notch graphics, and realistic challenges.
It is a multiplayer game that lets you compete with other players. The aim is to become the best sniper assassin. You can even play the game offline, making it perfect for when you're on the go.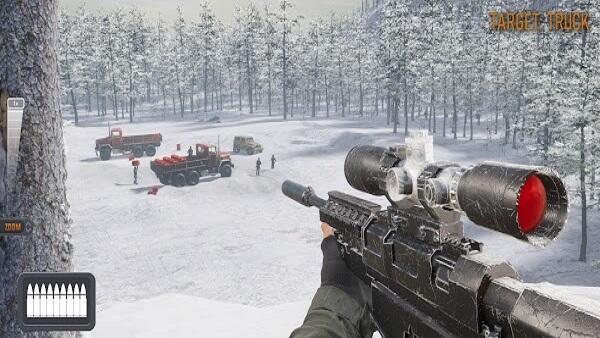 If you're looking for an adrenaline-pumping, action-packed game, look no further than Sniper 3D APK for Android. It is 139M and works 100% well with Android 4.4+ devices.
Highly Immersive Gaming Experience
Sniper 3D has painless yet addictive gameplay. The objective is to focus, aim, and shoot down various targets. You will play in first-person perspective and use your scope to zoom in and get a clear shot.
The game is set in numerous locations, including war-torn cities, deserts, and forests. Your accuracy will be put to the test as you target hard-to-shoot enemies.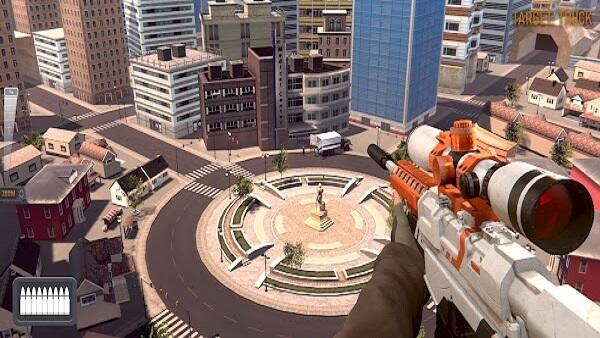 For example, you may be required to shoot at moving helicopters, enemies at long range, or even enemies using human shields. You must use your wits and quick reflexes to take them down.
Even better, the game has a multiplayer mode. You will compete against other players in an arena, with the primary goal of completing missions before them and becoming the ultimate sniper assassin.
For every mission you complete, you will get rewards. You can use them to purchase new weapons, upgrade existing ones, or buy other items to help you in your journey.
Unique Game Modes for Your Consideration
Sniper 3D has several game modes for you to try. Each one offers a unique challenge. They include: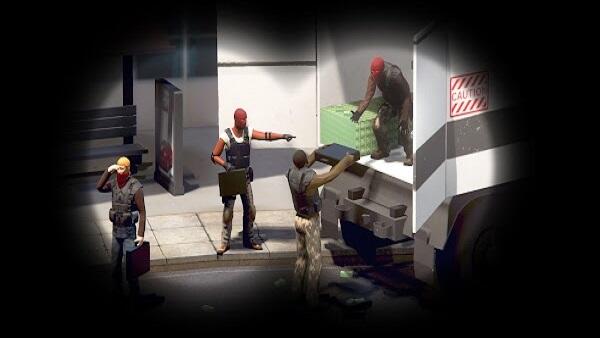 Sniper Story Campaign. This game mode challenges you to eliminate targets in a relaxed, competition-free environment. You will be given a target, and it is up to you to take them down. You will have 21 cities to explore and complete missions exhaustively.
Arena Mode. This mode challenges you to outsmart your competitors and achieve the best score. You must complete missions quickly to progress through the ranks. The higher you rank, the more difficult the missions will become.
Squad Wars. This game mode allows you to join a squad/team. You will compete in a mini-tournament against other squads. The goal is to achieve the best score and emerge victoriously.
Sniper Tournament/ Weekly Events. These are events perfect for those who want to test their skills against the best. It pits you against top-ranking snipers in a battle of accuracy. You will earn rare gear & weapons to enhance your gameplay.
Zombie Nightmare. This game features fast-paced gameplay with hordes of zombies to eliminate. You can use numerous weapons, including sniper rifles, machine guns, and knives.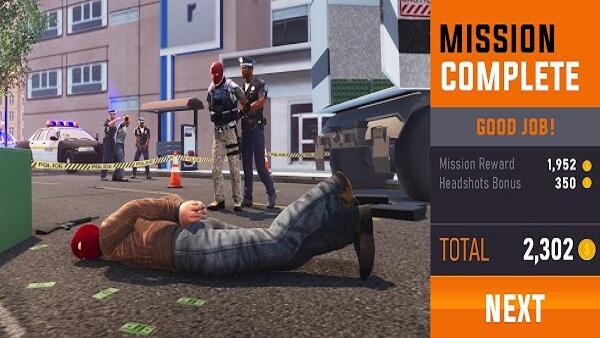 Shooting Range Challenge. This is a mode for those who want to practice their aim. You will be given different targets to shoot at, with varying degrees of difficulty. The better you do, the more challenging the targets will become.
Exceptional Features of Sniper 3D Game
Over 150 Sniper Rifles. You will have access to over 150 different sniper rifles. Each one has unique stats and abilities. Even better, you can level up and unlock more sophisticated weaponry.
Intuitive Controls. The controls are elementary and designed for flawless application. You can modify them to suit your desires and likings. The graphics are top-notch and look great on a variety of devices.
Variety of Locations. As mentioned, the game is set in a variety of locations. Each one has its unique look and feel.
Regular Updates & Events. The developers regularly release updates with new content, weapons, and game modes. They also hold regular events that offer different challenges to keep things fresh.
Here are some tips to help you get started: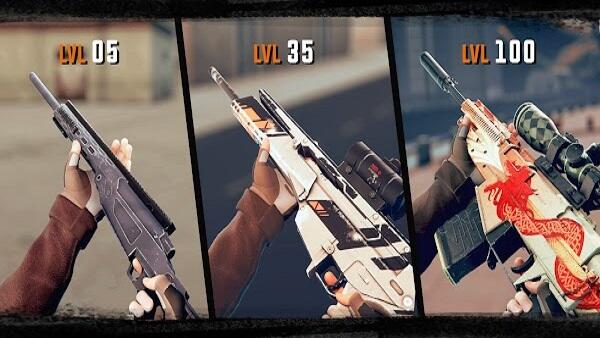 Start with the campaign mode. This mode is more flexible and can help you understand the game's basic before proceeding to the more competitive levels.
Pay attention to your surroundings. You never know when or where an enemy will pop up.
Upgrade your weapons as soon as possible. This will give you a significant advantage in battle.
Complete missions quickly to earn more rewards. The faster you complete them, the better the rewards will be.
Sniper 3D APK Latest version 2022 Download
The Sniper 3D APK unlimited money and diamonds 2022 offers a better gaming experience with several enhancements. They include:
Sniper 3D APK unlimited money and gems and energy. The game provides everything you need to progress quickly. You will have enough resources to upgrade weapons. The energy meter will also be refilled automatically so you can play for as long as you want.
Sniper 3D APK all guns. The Sniper 3D APK unlimited money and diamonds 2021 allows you to use all the guns and weapons to accomplish your missions fast.
Sniper 3D APK premium. With the version, you will access premium/pro features for free. They include custom crosshairs, auto-aim, and advanced ballistics.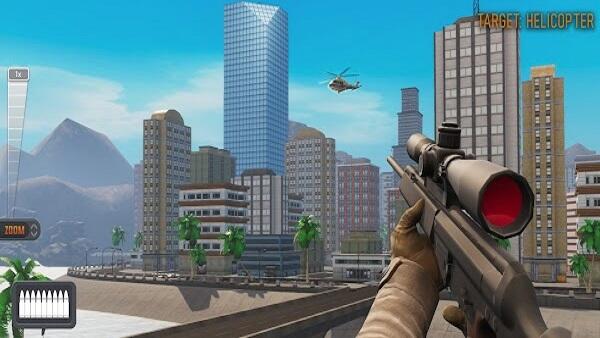 Sniper 3D APK unlimited coins and diamonds. The Sniper 3D APK unlimited diamonds offer a unique one-shot kill feature, which is extremely useful for taking down enemies quickly. It is perfect for those who want to progress through the ranks quickly.
No Ads. The Sniper 3D APK provides an uninterrupted gaming experience. You will not be annoyed by pop-ups and banner ads while playing.
Download Sniper 3D APK Unlimited money and diamonds
You can install the version of Sniper 3D from any reliable third-party website. The process is simple:
Tap the download icon and give it time to download.
Install the game on your device.
Launch the game and enjoy!
Conclusion
The Sniper 3D APK has many enhancements. For example, it offers unlimited money, diamonds, and energy.
You will also have access to all the guns and weapons. Download it now and enjoy an uninterrupted gaming experience.