Download Mr Autofire APK and start kicking some alien butt! Get some sophisticated weapons and defeat the alien enemies in this action-packed game.
Brief Description of Mr Autofire Game
Mr. Autofire is a shooting game that depends on your fast reflexes to win. Your main task in this exciting game is to get a gun and kill the alien monsters trying to invade the Earth. There's a lot you can enjoy, from shooting, leveling up, and dodging the aliens to upgrading the weapons and defeating the aliens.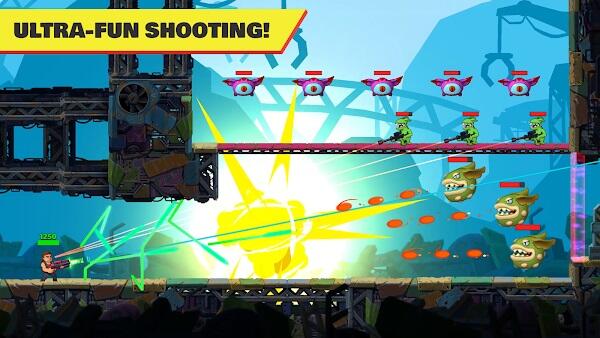 The game is offered by Lighthearted Entertainment and was first released on the 19th of November, 2019. It is rated for players ten years old and more and includes the content of fantasy violence and mild blood. Mr. Autofire is pretty challenging and features arcade gameplay.
The game features breezy gameplay that anyone can get the hang of. You can move through the different platforms with the joystick on the left side of the screen and pass through the levels. Then, the button on the right side is meant for jumping. As the name implies, you will choose your enemies automatically, so you need to focus on dodging them when they shoot you back.
As you kill the monsters, you earn coins and gain experience. You can use these coins and experience to move up to higher levels and unlock special abilities. But, when you lose all your points, your abilities will disappear completely, and you will have to start the adventure from the beginning.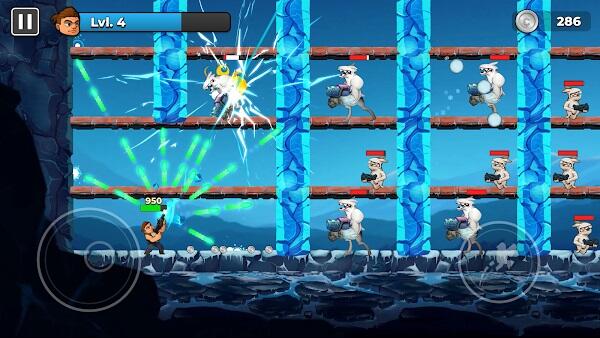 Mr. Autofire gives you a fun and challenging gameplay that is ideal for anyone who enjoys action and adventure. You can kill as many monsters as possible and dive into the fun gameplay.
Plot and Combat Mechanism
Mr. Autofire features simple and fun gameplay that anyone will enjoy. The game is based on aliens taking over Earth. Their superior weapons and technology have created endless strange monsters to attack and infiltrate the Earth.
You play as the brave warrior that the world is relying on. You will be given great skills, powerful weapons, and super-fast reflexes to help you defeat them. You need to do your best to break the evil plot of the aliens.
Mr. Autofire features an exciting combat mechanism. Your main task is to dodge and run back and forth while jumping up and down to prevent being shot. Your character will automatically shoot the enemies. But, the game's main highlight is how fast your reflexes are. Although the game appears easy initially, it quickly becomes fast-paced and difficult, requiring your reflexes.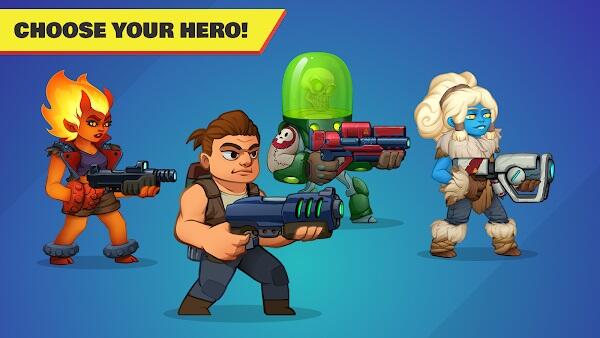 The number of aliens coming at you will increase and come from different corners. You can shoot them quickly and immediately, and there will be bullets flying everywhere. There are also bombs located in the different corners of the game. You need to move carefully and avoid getting caught.
After shooting the normal aliens, you will have to face the boss next. The bosses are bigger than normal monsters and fire quickly with larger bullets. But you need to keep on shooting to defeat them. After defeating the boss, you will get an amazing gift.
Exciting Weapons to Pick From
To defeat the monsters in Mr. Autofire, you need some of the best weapons. Your warrior will be given the strongest, unique, and skilled weapons. Each one has a different color, shape, and function. In the beginning, you can get weapons like Fire Shot, Fast Shot, Death Blast, Poison Shot, and Adrenaline.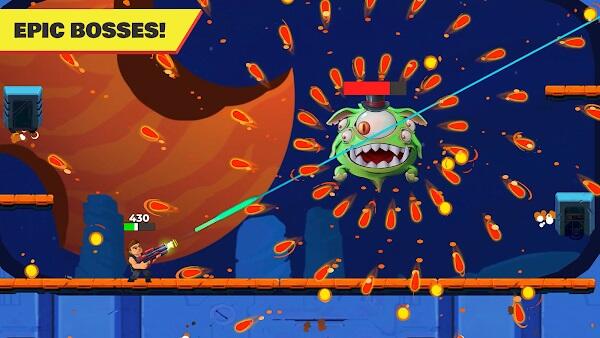 As the enemies increase and the speed of fire increases, you will also be given stronger weapons. For instance, the Tripple Jump weapon allows you to jump three times higher than normal. Or, you can get springs attached to your legs to launch higher with the Spring weapon. The Safety Bubble is a bubble shield that will protect you from getting shot. Top weapons include Chain Shot, Spread Shot Sniper, or Buck Shot.
Your warrior character also has different skins, so you can change your appearance whenever. These include Dwarf, Firegirl, and Scientist. But don't worry about changing your skin because it does not affect your strength.
Remember that many of your enemies will be using Spread Shot Sniper Rifle. This makes the distance of the bullets wider, especially when they get closer. So, you should be careful not to get too close to the enemy so that you can easily dodge their bullets. This should become one of your reflexes because having like a dozen monsters firing you simultaneously will be hard to dodge.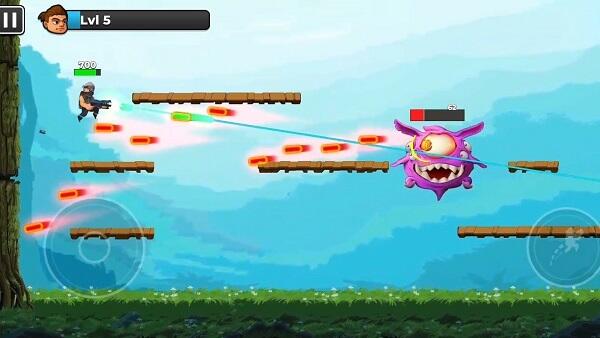 Also, you get amazing rewards when you defeat the aliens and the bosses. You can purchase bigger and stronger weapons to defeat even more aliens with your loot.
Seamless Graphics and Sounds
Mr. Autofire features an attractive 2D design that brings the gameplay to life. The design of the characters, weapons, and alien monsters is simple, along with the scenery. There's nothing fancy to look out for. Despite the serious story, Mr. Autofire features a bright and colorful design that will not create any pressure while you play. The gameplay is entertaining, and the graphic will enhance the main character's combat and bullet dodging mechanisms and movement.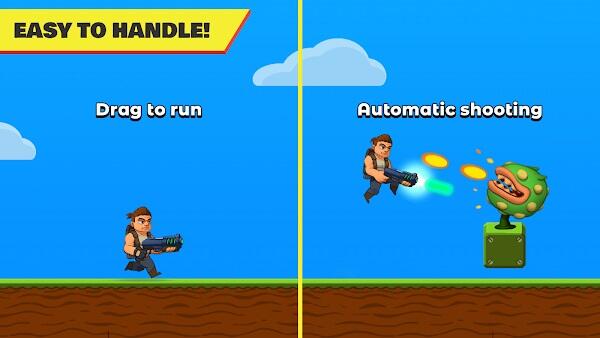 The background music and sound effects are also minimal. Whenever you shoot your enemies, you will hear the sound of the bullets. And if you get hit, you will hear a scream of pain. The sound effects elevate the gameplay and bring it to life, especially when combined with the 2D graphics.
Conclusion
Become the defender of everything in the Mr. Autofire game. The game offers exciting gameplay and a fun theme that will appeal to you. All of this is encased in attractive 2D graphics and enhanced sound effects. You can use your super reflexes in the combat scenes and purchase badass weapons with the money that you earn from defeating the aliens. Do your best to stop them from taking over Earth, and enjoy the fun game.