Download Worms Zone APK latest version free for android and play one of the most dynamic games ever! You must collect food and grow your worm progressively!
In-Depth Details about Worms Zone APK
Worms Zone is one of the most popular games ever produced. Casual Azur Games used simple graphics, guaranteeing use by all people, including children.
The game is simple yet addictive. You will be required to guide a small snake-like creature around a map, eating as much food as possible to make it grow.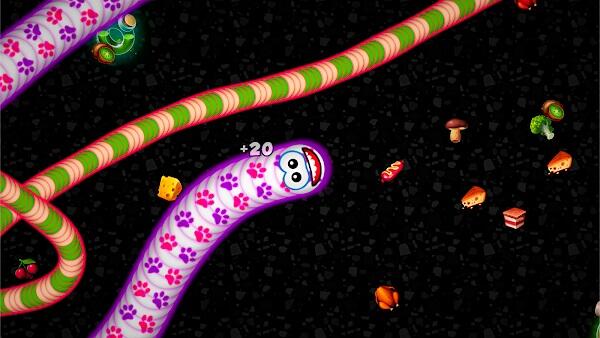 As the worm grows, you will be able to consume other smaller creatures. The game is set in a 2D environment, and the controls are elementary – you just need to direct the worm using your finger.
The game's objective is to become the biggest worm on the server. As you progress, it will become fast-paced, and you will need to have quick reflexes to succeed. There are tons of different items that you can collect to make your worm stronger.
Why Download Worms Zone APK?
There are many reasons to download Worms Zone APK. The game is has been downloaded by hundreds of millions of people globally.
It is lightweight and does not require a lot of storage space on your device. The graphics are very simplistic, but this does not affect the gameplay.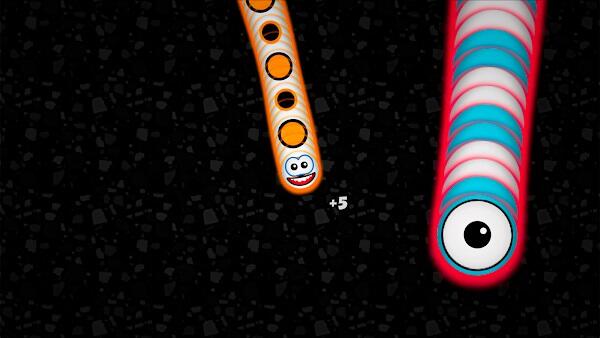 The game is perfect for people who want to kill some time or just relax and have some fun. It is also a great way to improve your reflexes.
Unique Features of Worms Zone APK
Simple Gameplay. This game was designed with simplicity in mind. It is easy to play, even for amateurs. The game is ideal for children and people who want to relax and have fun. All you have to do is guide the worm around the map and consume as much food as possible.
Easy-to-Master Rules. There are no complicated rules to follow, and you can play at your own pace. The game becomes more fast-paced as you progress, but you can always take a break if it gets too overwhelming.
A Perfect Time Killer. If you are looking for a game to play when you have some free time, this is the perfect game. It is also great for people who want to improve their moods. You will be excited to see how much your worm has grown after each game.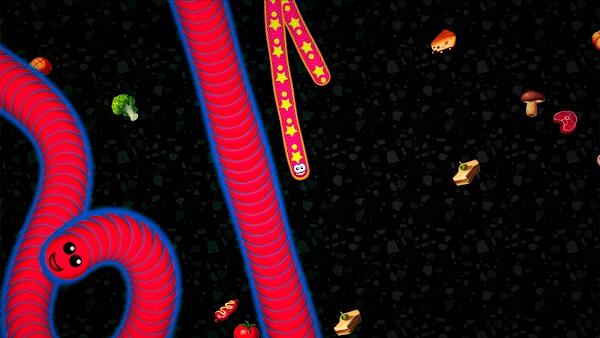 Interactive Environment. The map is constantly evolving, and you will encounter different obstacles as you progress. There are also other players to compete with, making the game more exciting.
Diverse Skins. You can customize your worm using the many different skins available. There are also a lot of different hats and accessories that you can use to make your background unique.
Free to Play. This game can be downloaded and played for free. However, you can buy some in-game items. The in-app purchases come in the range of $1.59 and $10.99.
PvP Action Game in Display!
This game requires that you watch for other worms as they move around the map. As you progress, you will need quick reflexes to avoid being eaten by larger worms. There are also tons of different power-ups and items that you can collect to make your worm stronger.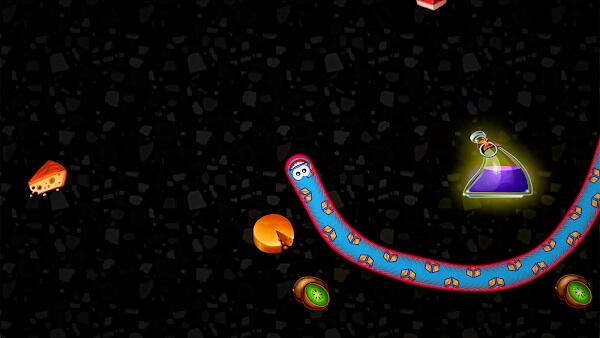 You should also try hard not to bump into obstacles as this will cause your worm to lose health. Just ensure you trick your competitors and encircle them. This way, you will become champion & earn more points.
Worms Zone APK Unlimited coins Download
If you want to get full-blown fun playing this game, you should download Worms Zone APK no death unlimited money! This game has the following benefits:
Worms Zone APK Unlimited Money. You will have an unlimited number of coins to spend on in-game items. This will give an edge/advantage over other players.
Worms Zone APK No Death. You will never die, no matter the difficulties. This will allow you to play the game for as long as you want without worrying about starting over.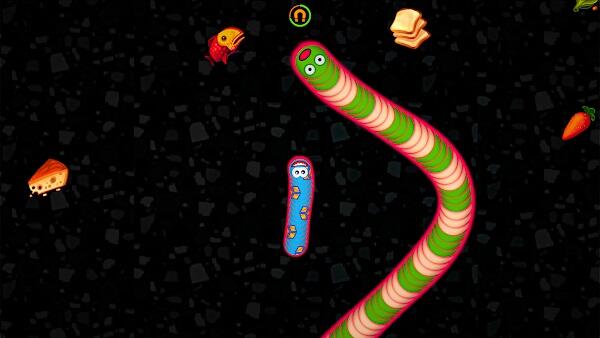 Worms Zone APK Unlimited Health. The Worms Zone APK unlimited coins and health will make you invincible. You will never lose health, and you can play the game for as long as you want.
Conclusion
Worms Zone is a great game that features many worms that you can control to eat other players. The game is easy to play and perfect for people who want to kill some time. You will also love the fact that it is free to play.
However, if you want to get the most out of this game, you should download Worms Zone APK no death and unlimited money!