Download High Heels APK and walk your way to greatness in this amazing game. Walk like a queen in classy high heels and race to victory with poise and style.
Introduction to High Heels
High Heels is a fun-filled shoe racing game. Compete with other racers to get to the finish line. Select the best heels to help you get the job done. The heels come in different designs with different unique abilities to help you win your race.
Select from the various colorful designs available and pick the perfect heel that represents your style. Race across shiny runways looking chic and fly in your glorious heels. Surmount the odds and obstacles at each Parkour and win every race to progress in the game.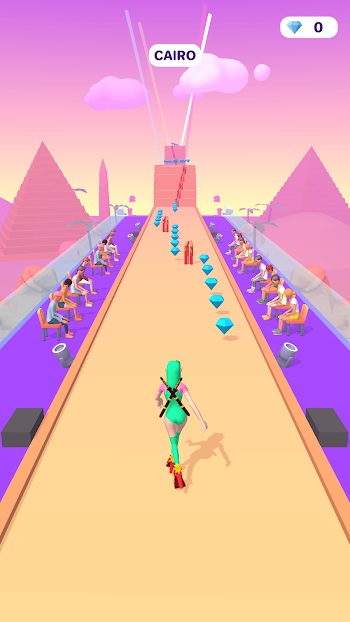 The taller your heels are, the easier it is for you to navigate past every obstacle thrown in your way. Slide, jump and swing past obstacles in your path by taking advantage of the rails on the roof. Maintain your balance and make your way to the huge podium waiting for you at the end of the race.
High Heels is smoothly designed in clear 3D graphics. You get to play the game in a colorful universe filled with bright lights and shining colors.
In High Heels, you will need to pick up different types of high heels in your path so you can walk elegantly to the podium. Stand tall above the rest in your classic heels, that will leave you feeling like a queen.
The game comes with numerous shoe options for you to pick from. Available are shiny heels, rainbow heels, boot heels, and colorful heels. Every heel with its unique ability. To get to the podium endeavor to select the right type of heel for each stage. You can also select heels with wings. This awesome type of heels can send you flying and cruising in the air.
Get creative and accessorize your shoes with the different types of customization items available. Buy accessories like shoelaces, buckles, necklaces, angel wings, and other items to spice up your appearance and improve your collection.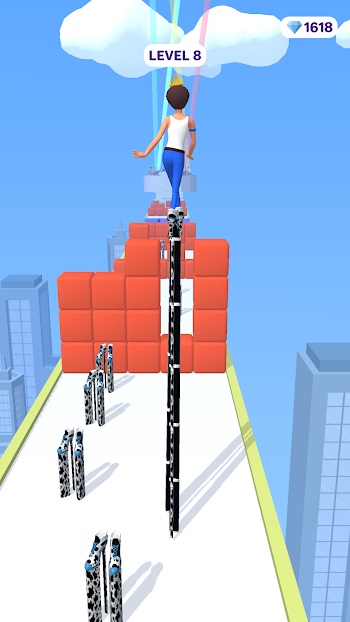 You also get to customize your character in different unique ways with stylish outfits and colorful attires. Blaze the runway looking fabulous and outstanding. Style your character to taste and grace the red carpet in your designed customs.
Get the best shoes in the market and utilize their special abilities to get ahead of the opposition. Get fancy bags, angel heels, devil and angel crowns, and shiny bracelets, that go with your outfits. High Heels is a mobile application game that is filled with wonder, and you are bound to enjoy every bit of it.
Features of High Heels!
High Heels is a mobile application game that is made unique by a collection of amazing features which sets it apart from most shoe running games. Some of these features include:
Character Customization
In High Heels, every player is given creative freedom. This freedom allows you to design your character in your unique way. Apart from being able to select your shoe, you can also style your character. This character customization feature allows you to give life and personality to your chosen avatar.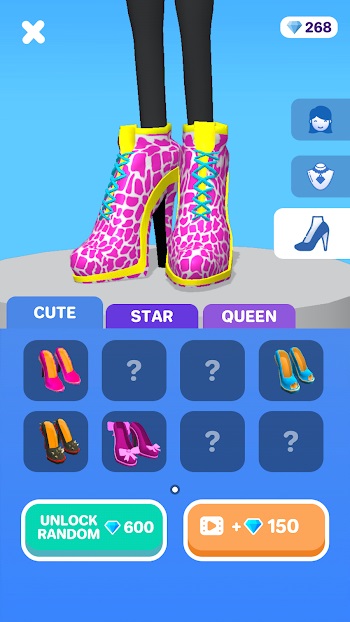 With your character looking stylish and regal, take on the runaway and walk to the finish line going above obstacles while maintaining your calm and poise. Win races in style and show the world what you have got on the podium.
Easy to Use controls
High Heels mobile application game comes with easy-to-control movement options for your device. Navigate and get past obstacles easily smoothly and stylishly without losing your balance to get to the finish line on time and win the race.
Tap on the left and right portions of your screen to move or tilt in these directions. Make use of the gems and items you find in your path and make the best out of the items provided at every stage. Remember each stage is occupied with enough materials to help you.
Tour Across the world
Travel the world and explore different locations of the world in your new heels. You get to see the world as you go from city to city in this colorful high heels world. Enjoy the runway in great cities like London, Cairo, Paris, and Pisa.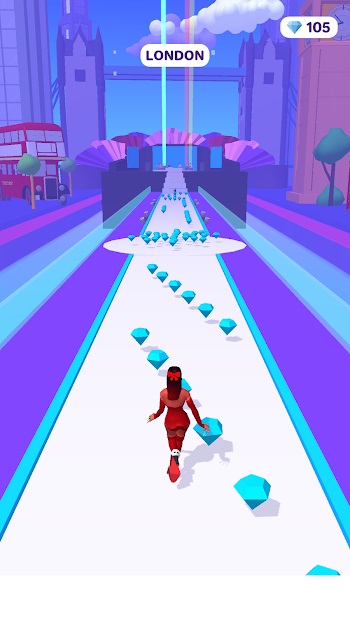 Each city provides a new set of obstacles, and you need to understand the peculiarities of each stage and be well prepared to get yourself the newest and most adaptive shoe for your win every single time.
Enjoy what each location has to offer and be the stylish champion and overall explorer.
Design and Bedazzle your Shoes
The ultimate goal is to get the shoe you need to make it to the finish line. You get to rock different types of shoes with shiny materials that are made available in the store. Earn and splash your cash on different features and shiny accessories.
The collection is vast and having to choose the one you prefer starts with knowing the type of runway you are using. Identify the different runways and the obstacles in them, to easily decide on the type of heel you want.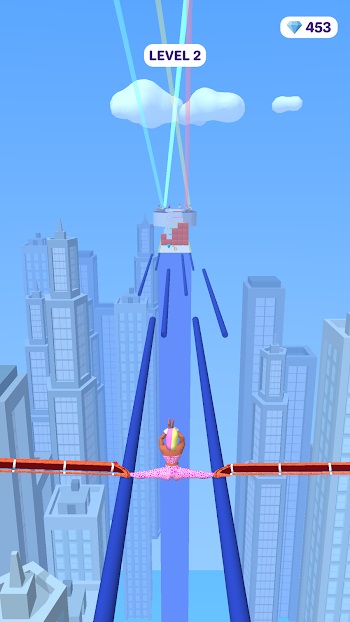 Each design and customization can unlock new features for your shoes. You can also increase the height of your heels and the longer your heels are, the greater your chances of doing well on the runway.
Regular Upgrades
High heels are upgraded regularly to ensure you have the best possible and unique experience. With each version, new features are included. In the most recent version, new levels and new obstacles have been included to make the game more realistic and livelier.
Conclusion
High Heels is fun to play game capable of keeping you entertained for long hours. The game setup is structured in a way that each stage is completed in under a minute. This makes High Heels a good companion to keep your mind at any period.
Download High Heels today and enjoy all the excitement it has to offer.