Download Pokémon Unite APK and get the authentic Pokémon gaming experience on your mobile phone. Battle opponents and level up your Pokémon as you defend your base.
Pokémon Unite
The Pokémon franchise is a very popular one that has branched out to many platforms and formats over the years. Pokémon Unite is the mobile-compatible Pokémon MOBA game that is the first MOBA addition to the Pokémon franchise. The game features a typical MOBA format and is easy and fun to play. It puts in own spin on classic games with a similar format and had unique features that distinguish it as a Pokémon game among other games.
Game description for Pokémon Unite
Pokémon Unite is a multiplayer online battle arena or MOBA game. It infuses the classic Pokémon game and characters with this game style. Like all MOBA games, the game features a five-on-five battle where the goal is to overpower your opponents in certain ways.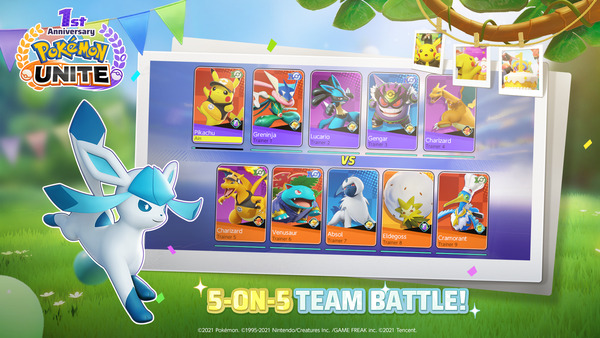 Pokémon Unite features multiple classic Pokémon characters for players to choose from and can be played with friends or strangers online. The game lets players level up with their Pokémon as they play and win in-game rewards for completing tasks and other achievements.
The game has three modes which are Standard, Ranked, and Quick. Standard and Ranked modes are the big battle modes of the game and take place at the Remoat Stadium location. Standard and Ranked modes are always five-on-five battles. The Quick mode features smaller maps and smaller teams of three or four players battling each other. Each time you play the game you can select what game mode you want to play.
The game features a standard MOBA map with lanes and jungles but instead of the usual three lanes and a jungle, Pokémon Unite has two lanes with the entire middle lane being the jungle. All players in the game have to farm exp and not just jungle laners. Each lane has a mini jungle beside it besides the center lane jungle.
The game features an in-game chat mode as well as a voice chat option so that team members can strategize their victory.
Pokémon Unite features
Pokémon Unite takes the standard operations of a MOBA game and puts a unique twist on them to create an original Pokémon game. Some of the features of Pokémon Unite are listed below.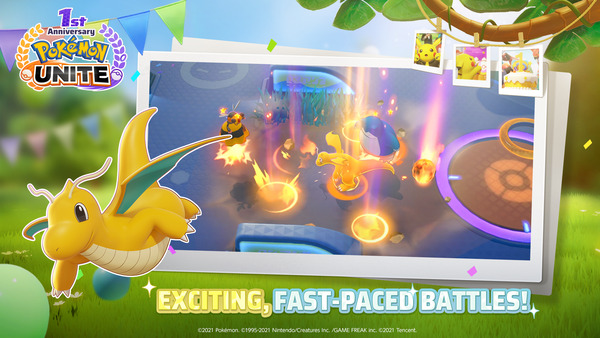 Gameplay
Pokémon Unite differs from other MOBA games because the objective of the game is not to destroy opponent towers but to score goals. Goals are scored first by accumulating points. Points are earned when players defeat the game's neutral creeps, also known as wild Pokémon. Once enough points are gathered, players score goals by taking them to the opponent's scoring zone. This is the game's version of smashing opponent towers.
There are two scoring zones per lane and each team has a scoring zone at its base. Players have to protect their zones while also acquiring points to land at opponents scoring zones. This is where teamwork comes in.
Players can get the upper hand and win a game, even if they had fewer points with the assistance of the bird Pokémon, Zapdos. During the final two minutes of the ten-minute battle. Zapdos appears and all players' points are doubled. Players have to try to knock down the bird. Whatever team manages to do this first gets the privilege of unlimited goals for thirsty seconds which is more than enough to win the game.
Rewards and in-game currency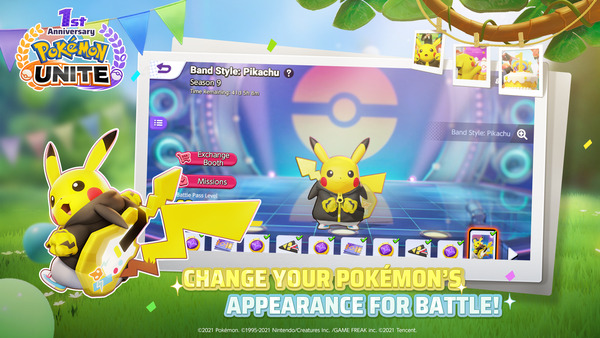 New players to Pokémon Unite get daily rewards for the first fourteen days of playing. These rewards introduce players to the in-game currency, rewards, and items. These include Pokémon licenses, Aeos tickets and coins, character outfits, battle items, item enhancers, and many more. There are also rewards for each time a player levels up as a Pokémon trainer. Players can also earn these rewards and currency by competing in events where they have to complete tasks to earn rewards.
Aeos coins are the primary in-game currency for Pokémon Unite and can be used to unlock Pokémon licenses. Aeos tickets are used to purchase battle items, cosmetics for Pokemon, energy tanks, boost cards, and item enhancers. Item enhancers are the most valuable rewards because they boost the held item of whatever Pokémon they are used on. They are a great way to get an advantage in any game.
Players can also use real currency to purchase Aeos coins and tickets.
Graphics and sound design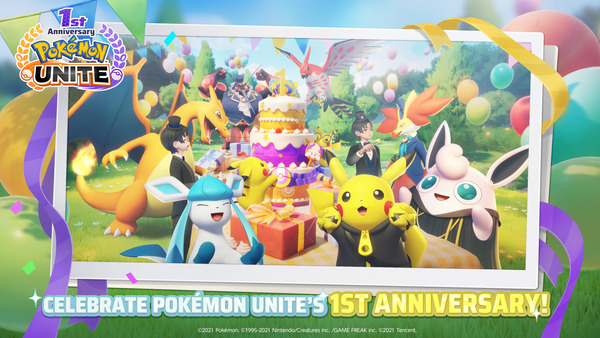 The graphics of the game are simple and cartoonish with a 3D style. This graphic style works very well with the MOBA format of the game. The character designs are the same as classic Pokémon game designs with reductions in resolution to accommodate the mobile devices. The graphics are simple but efficient. Where the game truly shines is in the sound design and background music. The music on the game is perfectly suited to the battles and puts players in the mood to play. The soundtrack is nostalgic to classic Pokémon fans and adds a special and sentimental touch to the game.
Cross-platform accessibility
Pokémon Unite allows players to transfer their progress from one platform to the other. Players that started gaming on a Nintendo Switch can continue playing on a compatible mobile device without losing any of their progress or statistics. Users can also transfer devices mid-game if one device has a low battery or they want to play on the move with their mobile device. This feature is a unique one that makes the game stand out.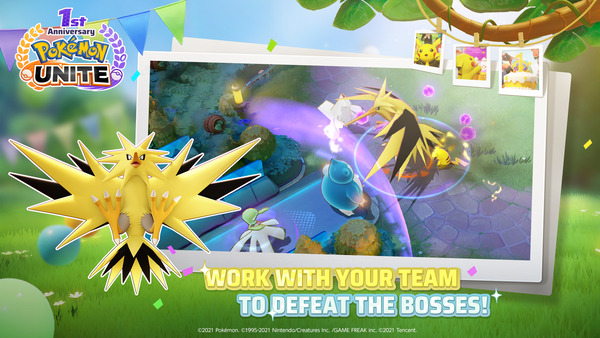 Conclusion
Pokémon Unite is a game that is full of charm and allows players to enjoy the original Pokémon gaming experience in a new format. The game stays original by taking recognizable elements of multiplayer online battle arena games but changing them up to stand out among similar games. It is a fun way to pass time and engage with friends and is engaging enough to keep you playing for hours.
With Pokémon Unite, friends can strategize together, battle it out against each other and acquire new Pokémon with exciting powers and abilities.