Download The Walking Zombie 2 APK and fight ferocious zombies with in this action-packed sequel! It boasts 3D graphics, a powerful arsenal, and exciting rewards.
What you need to Know about The Walking Zombie 2
Walking Zombie 2 is the sequel to one of the most popular zombie games ever. This time, Alda Games have stepped up their game and delivered an even more action-packed and exciting experience.
The graphics have been significantly improved, and there is now a larger arsenal of weapons to choose from. In addition, the game features new rewards that you can earn by completing certain tasks.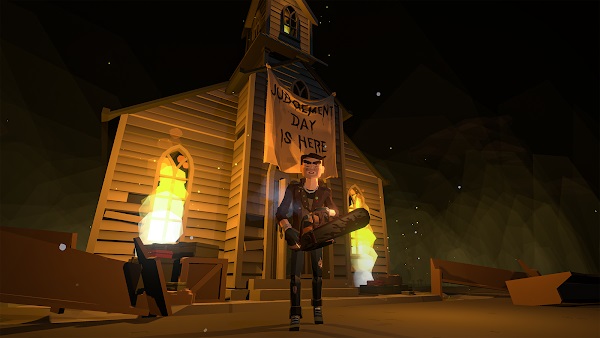 If you love fighting zombie apocalypse games, this game will blow your mind away. Its fast-paced, thrilling gameplay is guaranteed to keep you at the edge of your seat. It is also compatible with most low-end devices (Android 5.0+).
Why the Walking Zombie 2?
If you love zombie-themed games, you must have encountered multiple games in the genre. You may be wondering what makes this game different. Well, for starters, the combat system has been significantly improved.
The game now features a variety of weapons, each with its unique statistics and abilities. In addition, the ammunition system has been revamped, allowing you to carry more ammo and use it more efficiently.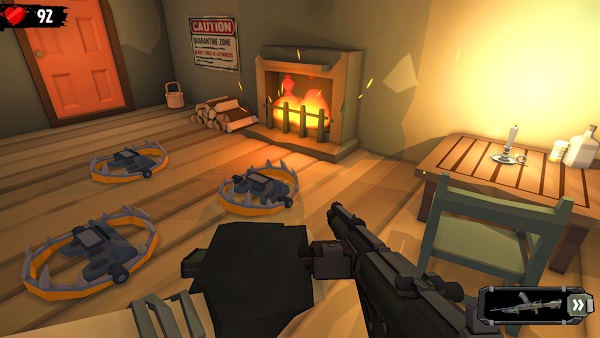 Another thing that sets this game apart is its focus on exploration. The world is now significantly larger, and there are plenty of side-quests and secrets to discover. This makes the game much more replayable and provides a lot of value for your money.
Even more interesting, you can play this game offline. This makes it one of the few games in the genre that does not require an internet connection to play. You can enjoy all the FPS action without worrying about data charges.
A Unique Background Story
In this game, you will be the special inhabitant of the land. Your genetic code has unique antibodies that make you immune to the zombie virus. As such, you are the only one who can stop the zombie apocalypse and save humanity.
You will be joining forces with a group of survivors to achieve this goal. However, things are not as simple as they seem. The zombies are getting stronger, and the humans are getting weaker. Can you survive long enough to save the world?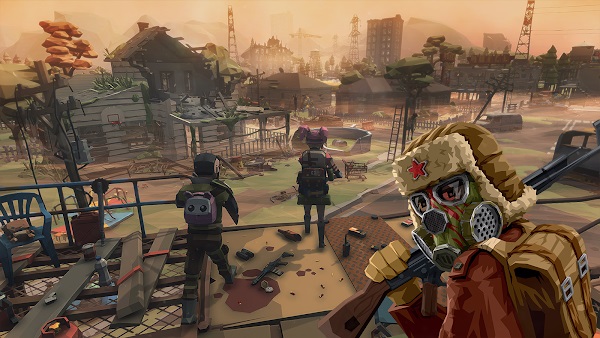 Lots of undead masters are roaming in different locations. It is your job to stop them and put an end to their evil plans. Can you do it? Download the game and find out now!
An Action-Packed Gameplay
This game is set in a zombie-infested world. It is grim and dark, and the only thing that can bring hope to humanity is your success in fighting the hordes of zombies.
The gameplay is fast-paced and thrilling. You will be constantly on the move, looking for ammunition and new weapons. The game also features a large number of boss monsters, which you will have to defeat to progress.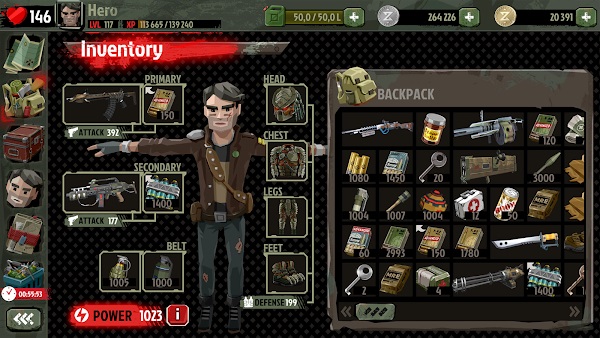 Your journey will be a walkover. There will be plenty of dynamic challenges & obstacles in your way. But with perseverance and a little luck, you will eventually make it to the end. Make sure you don't make it to the end alone.
Instead, you should save as many people as possible. They will help you in your fight and make the game even more fun.
A Larger World to Explore
The world of The Walking Zombie 2 is exploration-based. This means you will spend time walking around and looking for new things. It is large, detailed, and filled with secrets. You can explore every nook and cranny, and you will never get bored.
There are dozens of quests to complete, and each one is unique. You must study your surroundings carefully to find all the clues and solve all the puzzles. Only then will you be able to progress.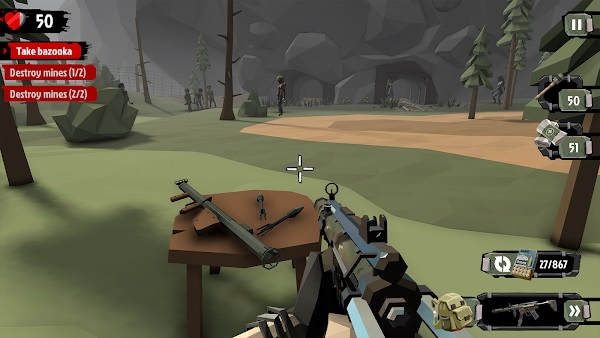 Additionally, its realistic environment (day/night cycle) will immerse you in the game and make you feel like you are there. You can almost feel the zombies breathing down your neck.
Outstanding Game Features
Survival RPG & FPS Gameplay. This game combines the best elements of both genres to create a unique and enjoyable experience. You must aim correctly to shoot and eliminate the bloodthirsty zombies.
Lots of Weapons to Unlock and Use. This game has lots of weapons to use in your missions. How well you handle them determines your success in the game. You can use simple guns like pistols and shotguns or go for more powerful weapons like sniper rifles and machine guns.
Collect Medkit & Food to Survive. In this game, you must collect Medkit and food to stay alive. The former will restore your health, while the latter will keep your energy up. You can find both items in different locations around the world.
Drive across the Expansive Maps. The world of The Walking Zombie 2 is huge. You can explore it on foot or by truck/car. There are lots of cars to choose from, each with different abilities. Ensure you achieve the best fuel economy to go the distance.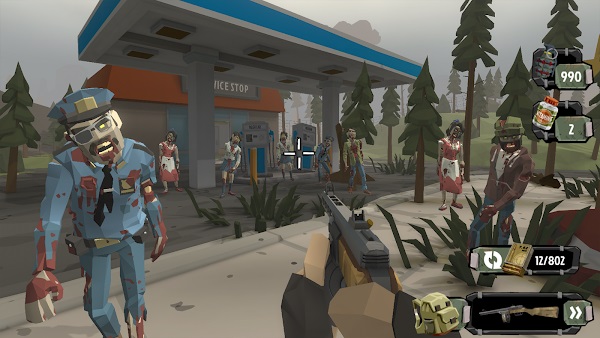 Advanced Graphics. This game uses a unique polygon-based graphics engine that makes it look different from other games. It is dark and atmospheric, with a realistic day/night cycle.
Karma System. The game has a Karma system that keeps track of your decisions. Your choices will affect the people you meet and the events that take place. So be careful what you do!
Optional Crafting/Building. This game allows you to build your safe havens. You can craft different items to make them more comfortable and defensible. But beware, the zombies will try to break in!
Lots of Weapon Skins. You can find different skins for your weapons. They change the appearance of the weapon but don't affect its stats.
Different Enemies. This game features different types of zombies, boss mutants, bandits, and animals. Each presents an exceptional challenge that you must overcome.
Participate in Mini-Games
This game has mini-games that you can play to win rewards. They are a great way to break up the monotony of shooting zombies all the time.
For example, you can trade goods with other survivors, go fishing, or play cards. There is also a well-equipped shooting range where you can test your skills.
Conclusion
The Walking Zombie 2 is a revolutionary zombie game that offers a unique and thrilling experience. It has outstanding graphics, an immersive world, and lots of quests to keep you busy. So what are you waiting for? Get out there and start exploring!