Download Wild Tamer APK for an epic adventure to ancient times. Wild Tamer lets players use Druid powers to fight, capture, tame, and preserve ancestral animals.
About Wild Tamer
This is an RPG game developed by Percent. It's free to play a video game available on Android phones. The game was released in 2021 and has gained much popularity among lovers of magic and adventure games. It's available for children above three years old and will have over 5 million downloads on Playstore in 2022.
As the name implies, Wild Tamer is a game designed for players to tame wild souls and return them to their natural state. Players will play the role of a mighty druid whose only mission is to recover ancestral animals influenced by dark magic. This story happened in a setting 1,000 years ago, so you'll not only be taking a decisive role but will be traveling to the wild ancient days.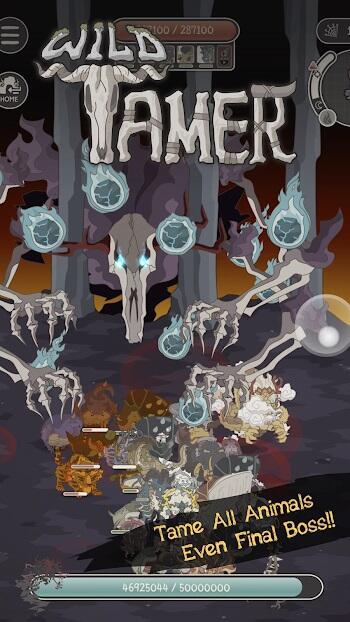 As a beginner, the game allows you to progress from smaller animals like rats before advancing to bigger ones to recover your skills. Even though the game seems old-fashioned, there are lots of modern features you'll enjoy while playing. For example, you can gain in-game currencies while playing and use this to upgrade your skills and lifestyle.
Another exciting feature of the game is that it's unpredictable. Herds of animals lurk behind the forest, and you'll never know when they'll rush out to launch an attack on you. But, of course, you also have to protect the safety of the villagers while providing them with tamed animals and offering protection and food.
Wild Tamer's Gameplay
As already described, the game takes you on a journey to the ancient world when magic still ruled the land. There are all kinds of animal species, including members of the feline family such as cats and foxes. Players must gradually get accustomed to the interface, increasing their skills and ability to attract and recover more animals.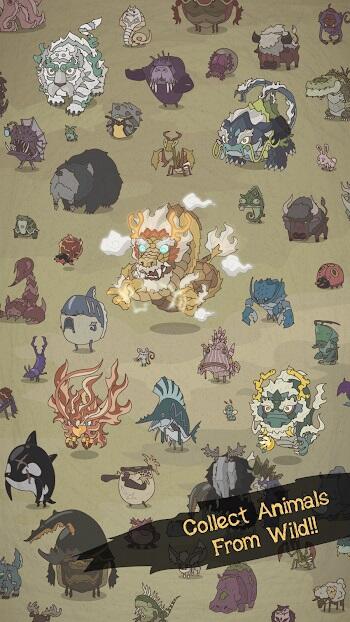 The gameplay is relatively easy for anyone to figure out. When you see animals, you want to tame, ensure you bring them to your view, then press the capture button to capture them. Once they are caught, you can proceed to tame them, and you'll become their new owner. The new beast joins your league of animals and will follow you on your next voyage.
The more animals tamed, the greater your power and ability to attract more giant animals like dragons, leopards, tigers, lions, mammoths, and others. The game is strategy based, too, because, during gameplay, you'll be required to make smart decisions and sacrifice a particular animal in your pack to win. So, it's essential to understand the weaknesses of each animal and the best way to approach it.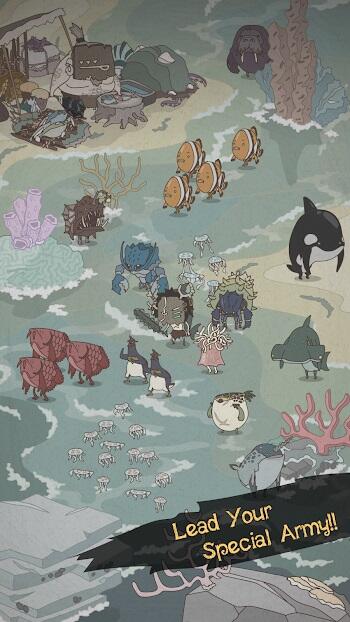 Also, anyone playing Wild Tamer will have to be patient since the game can delay some actions and require you to go at a slow pace. There are many animals across the game maps, and the developers have made extra effort to make the game more realistic with the touch of various landscape colors as you change between two maps.
Features
Simple Gameplay
Wild Tamer has basic gameplay. Unlike games where you get overwhelmed with tasks, missions, and onscreen commands, the game allows you to make decisions while taking animals across the land. The gameplay experience is excellent, though, since it has a whooping 4.8 rating from thousands of reviewers on Google Playstore. You only have to get good at capturing and taming animals for an enjoyable gaming experience on Wild Tamer.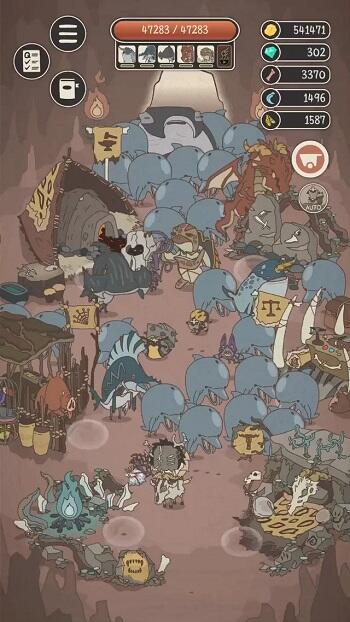 Free to Play
Wild Tamer is a free game, so you don't have to pay a dime to download or access the game features. You might have to make in-app purchases to remove ads and access some other premium game features, but you'll still have an exciting game without making any purchase. For the free players, you'll have to live with a few ads popping in and out of your screen.
Impressive Graphics
The game has impressive graphics, although not as exceptional as what you'd expect in an action video game. However, the developers did an excellent job with tiny game details and adding as many animals as possible. Players will also notice the difference in the landscape's colors and features due to the difference in locations on the map.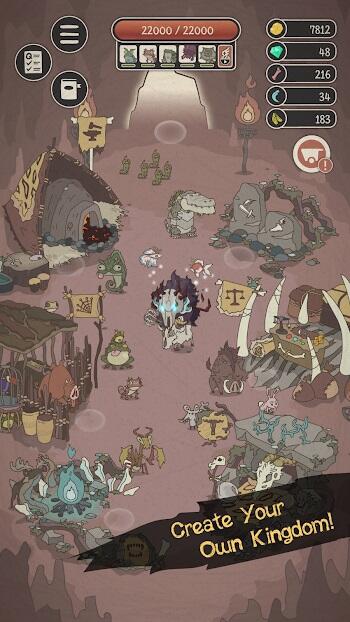 Druid Equipment
As a druid, you'll need to have some element of threats about you, so there is druid equipment for this occasion. The game allows you to use up to four different types of equipment to boost your stats and improve your health and damaging abilities. Some of this equipment includes weapons, masks, armor, and artifacts. You can buy these with the in-game currency in the game store.
Beasts
The game has a lot of beasts and therefore had to classify them into different groups. There are four major groups: mammals, reptiles, insects, and fishes. The classification also helps players quickly identify what type of animal they are against without seeing it. So, the icons can represent each of the four classes; the bone represents mammals, the claw represents reptiles, the wing represents insects, and the fish represents sea creatures.
Each animal has a Hero version that can accompany the druid once tamed to boost his power and ability to tame more giant animals. You can level up the animals the more you fight their wild versions, so they become stronger. However, leveling up is also slow, so you must go at a slow pace and be patient.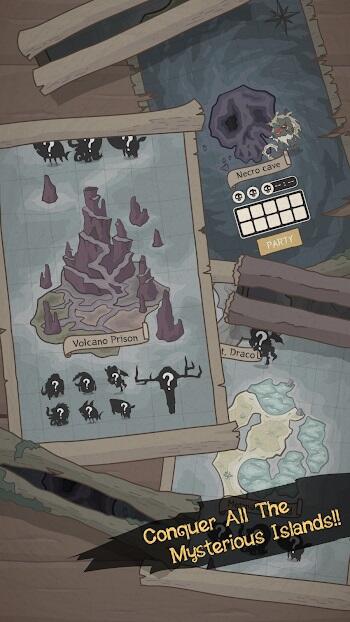 Game Store and Currency
The game store houses all the essential things you won't get free from the game. It's accessible with the cart icon on the upper right side of the screen. The store has three tabs, each filled with exclusive deals. For example, the first two tabs offer to deal with buying diamonds in real-world money. At the same time, the third tab is where you can buy masks, artifacts, gold, and animal materials.
Conclusion
Wild Tamer is a thrilling and fun game with impressive graphics and a fantastic gameplay experience. The game is dynamic and full of different content. The characters are well designed, and the storyline is simple enough.


Join Telegram Group
Download Wild Tamer APK for an epic adventure to ancient times. Wild Tamer lets players use Druid powers to fight, capture, tame, and preserve ancestral animals.