Download WiFi Mouse APK and transform your phone into a wireless mouse with a few steps. This easy-to-use app allows you to control your PC with your smartphone easily.
What is the WiFi Mouse App?
WiFi Mouse is an app that allows you to convert your phone into a wireless mouse, trackpad, or keyboard for your computer. It is offered by developers of the same name and was first released on the 2nd of July, 2014. The app has also gone through different updates to increase its functionality. Although it is free to download, a couple of in-app purchases can enhance your use.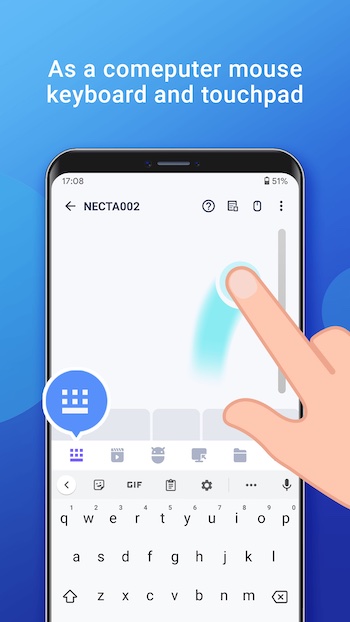 If your real mouse or keyboard is broken or the trackpad on your computer or laptop isn't working, you can decide to use the WiFi Mouse app instead. Also, if you're just relaxing on your bed or sofa and don't want to look far to get your mouse, simply use the app to control your laptop or computer instead.
With WiFi Mouse, you can control your PC, Mac, or Linux through a local network connection. The controller app can access a media controller, remote file explorer, and presentation controller. From your smartphone, you can manipulate the cursor on your computer.
You can easily change from one window to another, minimize or maximize windows, and go to the desktop. Another thing that the WiFi Mouse can do is use one finger to click or three to drag the cursor.
The remote mouse also comes with a voice-controlled keyboard, so you can write text on your computer by speaking words into your phone. You have to enunciate your words clearly so that it understands you correctly.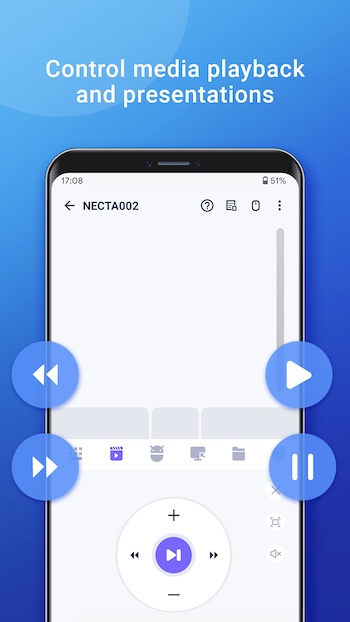 WiFi Mouse is a useful app that will come in handy in an emergency, so when your mouse isn't working well, you can download the app on your phone and try it out. This is always a good option when you need an improvised wireless mouse.
Features of the WiFi Mouse App
You can use many WiFi Mouse features to enhance your use on your mobile device. Some of these features include:
Fully simulated mouse for your device.
You can simulate your computer keyboard and language keypads for different languages.
It has integrated support for Android and third-party input systems. You can even control emojis.
You can simulate the Apple Magic trackpad and multi-touch gestures from the app.
There is a feature for voice input from your device, allowing you to type and control your computer remotely.
You can put your computer to sleep or shut it down remotely from the app.
A media controller on the app allows you to control apps like YouTube, Spotify, Netflix, VLC, Windows Media Player, and Quicktime.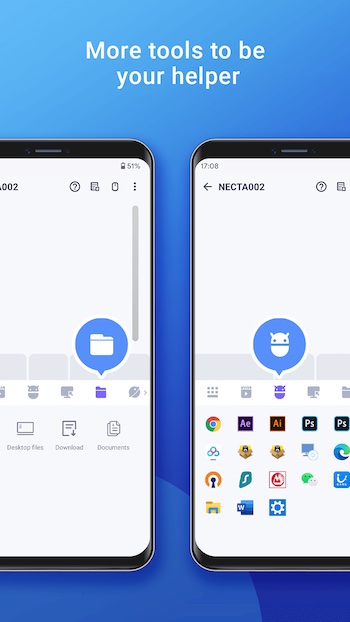 You can launch different applications on your computer from the app. There is a remote app launcher on the app.
You can also control the different web browsers on your computer or laptop from the app on your device. These include Safari, Firefox, and Chrome.
You can browse and open different computer files from the WiFi Mouse on your smartphone.
If you're a gamer with a mad trackpad, you can use the WiFi Mouse app to remotely play computer games. It is ideal for controlling Roblox games on your PC.
You have your computer screen in your hands with the WiFi Mouse app. It provides a remote desktop, and you can check all the features and files on your computer.
The app is fitted with a Gyro mouse or sensor on your device.
You can control Keynote Presentation and PowerPoint remotely from your device. If you're making a presentation to others and have to stay away from your laptop, you can use your device to change the slides.
Another feature is the option to stream and control DLNA devices and browse different multimedia files shared by the DLNA media server. You can easily control these devices from your device.
You can control different TVs if your phone has an infrared blaster. These include Apple TV, LG TV, TCL TV, and Samsung TV.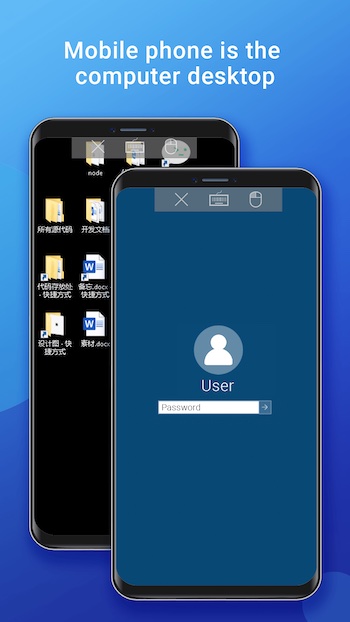 You can use the WiFi Mouse with laptops and computers with Windows 7, 8, and 10, Mac OS x, Linux, and Raspberry.
It is a wireless mouse that works through the WiFi connection of your computer.
It is easy to set up and use.
How to Set Up WiFi Mouse on Your Device
If you've decided to use WiFi Mouse for your laptop and any other device, you need to set it up. With the app on your phone, you can follow the steps below:
Install the mouse server on your device. You can download it directly from the website.
Next, you need to check if your computer, laptop, and phone have the same network.
Check if the firewall on your computer will allow you to use the mouse server and TCP port 1978.
Now, you can start the app on your device and connect it to your computer.
It gives the app full access, and you can remotely control your computer.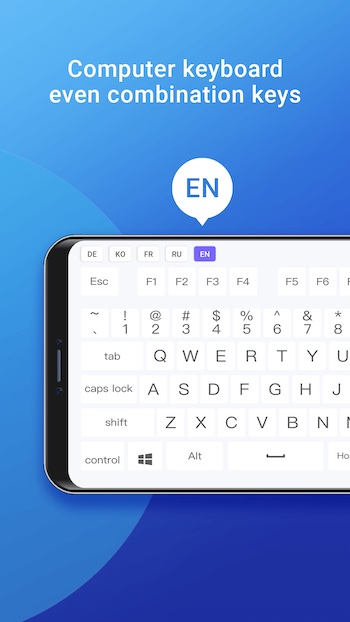 The setup process is easy and can be done in a few seconds. Remember that WiFi Mouse requires certain permissions to work on your phone. These include full network access, transmit infrared for IR remote control, and vibration for giving you feedback when you press keys.
Conclusion
You can control your computer with your phone as a mouse, touchpad, keyboard, and remote control. The WiFi Mouse app is a multifunctional remote controller for your computer that is easy to use and packed with a wide range of features. Once you complete the process of setting it up on your device, you can connect it and use it at any time. Although it isn't the perfect replacement for a mouse, it makes using your laptop remotely more convenient and allows you to control different parts, even from your desktop. As long as it's connected, you can control your computer from a far place in your home.