Download Wutsapper APK to transfer all stored WhatsApp or WhatsApp business data from your Android to iOS phones without needing a PC. Send data fast with Wutsapper today!
Wutsapper
The primary objective of developing applications like Wutsapper is to bridge the gap between Android and iOS mobile devices. With Wutsapper, WhatsApp, and WhatsApp, business users can transfer data like texts, pictures, music, and word documents with few clicks. So, if you just made the transition from using Android mobile devices to using iPhones or vice versa and have been wondering how you can transfer data, Wutsapper is the ultimate solution.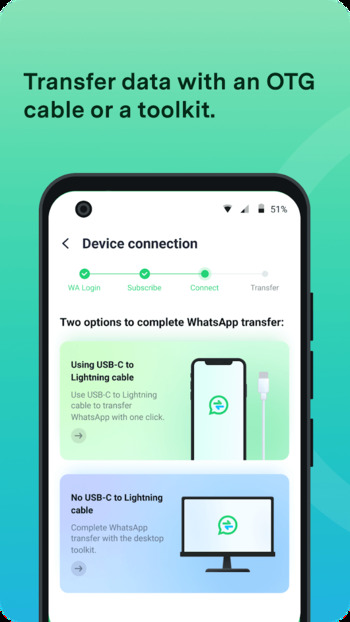 App description
The creation and launch of WhatsApp and WhatsApp business changed the way the world sees texting. While WhatsApp is a game changer, an underlying issue lingers. Users cannot use the same WhatsApp account on different phones. In a way, Facebook messenger solved this issue, but its complicated user interface doesn't do much for WhatsApp users. Therefore, applications like Wutsapper exist.
Wutsapper was designed by Wondershare to provide a safe platform to transfer, backup, and restore files and WhatsApp information from one phone to another. This innovative mobile application eliminates PCs as intermediaries for data transfer from one phone to another.
There's no limit to the type of data that can be transferred with Wutsapper. You can share pictures, apps, word documents, songs, emojis, messages, and videos you have received or downloaded on WhatsApp or WhatsApp business.
Wutsapper has an organized and user-friendly user interface that makes it easy for android and iPhone users. The app cannot be used for MacBooks and Desktops because it is only compatible with mobile devices. As a user, you can either decide to use Wutsapper free download or pay a token to have unlimited access to its seamless transfer features. The Wutsapper free subscription restricts users from transferring complete contents from one phone to another.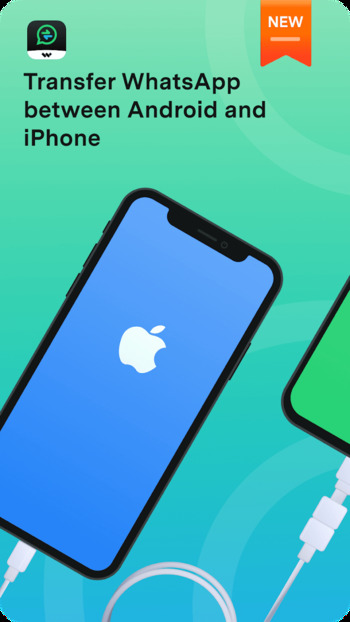 Before using Wutsapper, you must have WhatsApp or WhatsApp business installed in both the sender and recipient phones. So, let's say you want to transfer WhatsApp data from your Android phone to an iPhone. For this, you will need to download and install the Wutsapper app on your android phone. Complete the registration promptly by inputting the WhatsApp phone. Select "transfer from android to iPhone" to get started.
Connect both devices using a lightning to USB-C cable, USB type B (micro), or OTG USB connector. Back up data on the Android device and proceed to the next step. Click on the Start button to complete the transfer from your Android device to your iPhone.
The process of transferring data from iPhone to Android involves the same procedures, but it's a bit more complicated. In this scenario, you would still have to download the Wutsapper app on your Android phone, but you would need an OTG USB cable. Select "transfer from iOS to android" from the options provided. Select copy to transfer the backup file from the iOS to Android, allow the android device to unpack the file, and convert it to a new file.
Wutsapper will finish the transfer by restoring WhatsApp to the android phone, and then you can click "done." From these processes, you can see that the app is relatively easy to use. Never stress yourself about mobile data transfers again. Trust Wutsapper to handle it.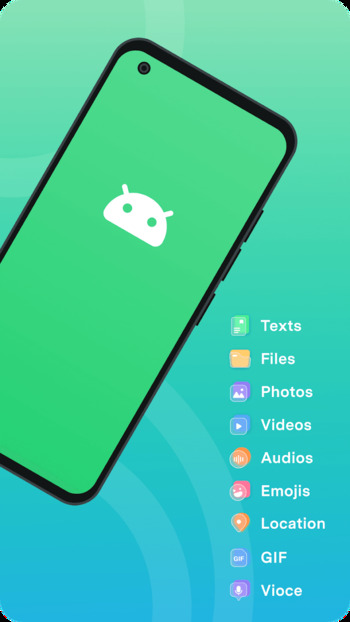 While Wutsapper might be only compatible with Android and iPhones, a Wutsapper desktop tool kit created by Wondershare might come in handy. If you don't have an OTG or USB data cable, the Wutsapper desktop toolkit can be downloaded on your desktop and used to connect your Android and iPhone.
Features of Wutsapper
Wutsapper has several features that culminate in making it one of the best data transfer apps. These features are discussed below.
Transfer WhatsApp data from iOS to Android mobile devices
This feature is the reason why Wutsapper was created. Before now, it was time-consuming and stressful to transfer data from Android to iOS devices. However, this problem has been resolved by Wutsapper. Wutsapper has a feature that allows cross-platform transfers that supports WhatsApp data transfer from Android to iOS devices in just a few clicks. This application is only compatible with Android and iPhones.
Multiple data types
Wutsapper does not only support the transfer of text data. It supports the transfer of multiple WhatsApp data types. With this app, you can transfer emojis, stickers, music, photos, and documents. Wutsapper is the app without limits.
Direct transfer without a computer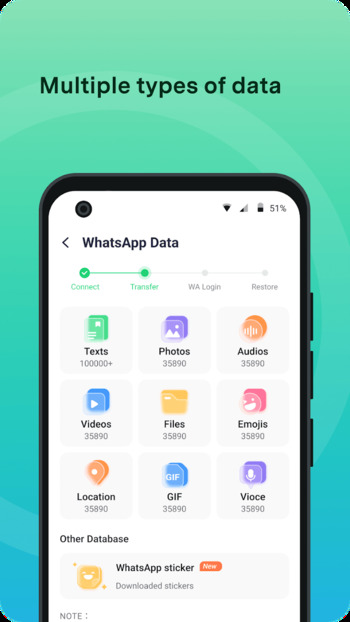 Before Data transfer apps became popular, transferring data from one mobile device to another was quite tedious and time-consuming. It would require users to use a PC as an intermediate, which means they would have to transfer data to the PC first before transferring it to the other device. Wutsapper changed this by providing an easy and quick way to transfer WhatsApp and WhatsApp business data from android mobile devices to iPhones without needing a computer.
With Wutsapper, you would need a data cable to connect both phones and a few clicks on the app. Voila! All your data is transferred.
Wutsapper price
Wutsapper free subscription allows you only to transfer 50 WhatsApp messages. After that, you must purchase an annual subscription at $19.95. Wutsapper usually offers periodic discounts of $10 to its customers to make the app more affordable. The discounts only last a short while, so you must watch out.
Is Wutsapper safe?
Wondershare created Wutsapper, and the company has continuously assured users that it is 100% safe. Wutsapper performs a direct transfer of data between two phones without saving anything. Hence, you don't have to worry about data leaks or theft.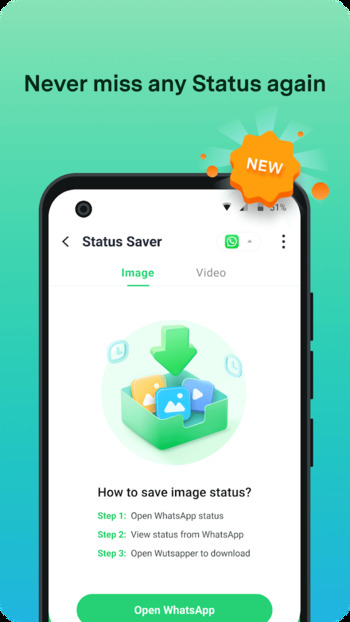 Is Wutsapper free?
As mentioned earlier, Wutsapper free login only allows you to transfer 50 WhatsApp messages. So, the answer is no! Wutsapper is not entirely free.
Conclusion
Wutsapper is an excellent and unique platform, as seen from this article. Make your transition from iPhones to androids and vice versa by using Wutsapper. All you have to do is download the app, complete registration, and start data transfer.