Download Kika Keyboard APK and get your unique keyboard. Enjoy the attractive colour themes, emojis, AI prediction, and user interface while typing on your phone.
About Kika Keyboard
Kika Keyboard is an attractive keyboard app that offers you more than your standard default keyboard. The Kika Keyboard is a good choice if you're looking for an alternative to your Android keyboard. It is offered by the Kika AI Team and was first released on the 24th of January, 2019.
The keyboard is popular for being easy to use and well-designed, so anyone can get started with it. You can also change the font and text size of your device with the Kika Keyboard. With this app, you can create a customized keyboard using any picture you want.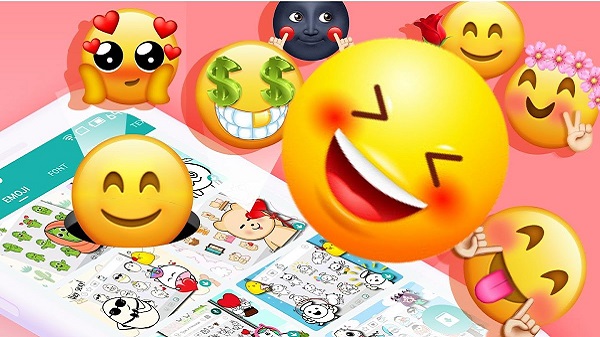 Furthermore, the Kika Keyboard allows you to search for specific themes through the internet, giving you a wide range of colourful, themed, and classic keyboards. Some are included by default, while others are not.
The Kika Keyboard offers to autocomplete, autocapitalization, autocorrect, images and smileys, phase prediction, and more that gives you more fun in your conversations. It is also pretty easy to use, so anyone can download it and start typing away.
What You Enjoy on Kika Keyboard
There's a lot to benefit from when using the Kika Keyboard app. Just like changing your desktop wallpaper, you can also change your keyboard and give yourself a new mood, feeling, and more excitement. When you start using the Kika Keyboard app, you can choose from a wide range of keyboards.
The app offers extreme personalization for the themes and colour, so regardless of your mood and what you're feeling like, there's something for you on Kika Keyboard. On rainy days, you can change your keyboard to include soft tones and blue colours, while on sunny days, you can put more vibrant colours on your keyboard.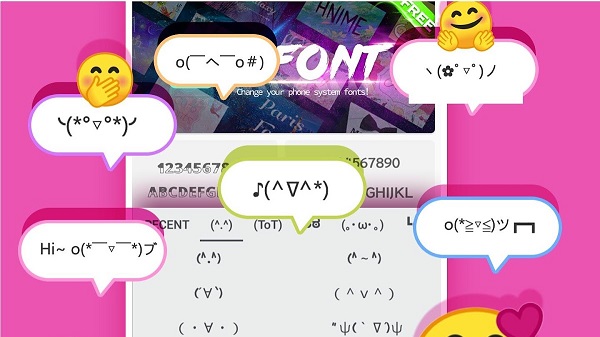 There are also a couple of stylish keyboards that you can go for while using Kika Keyboard. The app allows you to combine beautiful images with keyboard styles on your application. On the keyboard app, you get access to over 1,200 emojis, smileys, and stickers.
There are also animated GIF icons that you can use on the Kika Keyboard app. You can send impressive chats to your friends. There are so many icons and GIFs that you can take advantage of while using this impressive keyboard app.
If you want to try out the app, especially as a young person, you'll be pleased to see all the features you can enjoy. You can try out the witty symbols and connect with different people as you play the game.
Smart AI for Easy Use
The Kika Keyboard app is designed with smart artificial intelligence, which will suggest suitable icons and words as you use it. Aside from the many emoticons that you get access to, Kika Keyboard is also combined with AI, which will learn deeply about your user habits.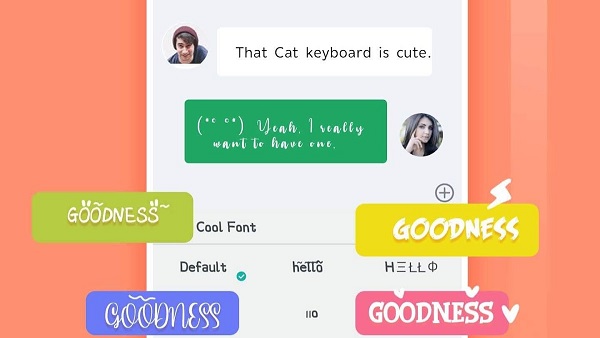 Based on your habits, it will recommend emoticons and words when you're typing. For example, some people like specific emoticons like the smiley face winking or wearing dark glasses, and they will constantly recommend it to you when you're using your keyboard.
If you use specific icons a few times, the next time you are typing, the Kika Keyboard recommends similar icons. You don't always have to search through the many emoticons to get one to use. It makes your routine easier and allows you to have your personality while chatting.
Spell Prediction and Correction on Kika Keyboard
Also, on the Kika Keyboard, you will be given a wide range of options you can take advantage of. For example, you can choose your font and activate keypad sounds while pressing the keyboard. Also, you can set the keyboard background by adding personal images to it. And when you do that, it won't take your information.
You can also use the Kika Keyboard in one-handed mode when you're on the go. Since you can customize the keyboard layout, choose one that meets your typing habits. All the features on the app give you more comfort and convenience while typing but will also make things easier.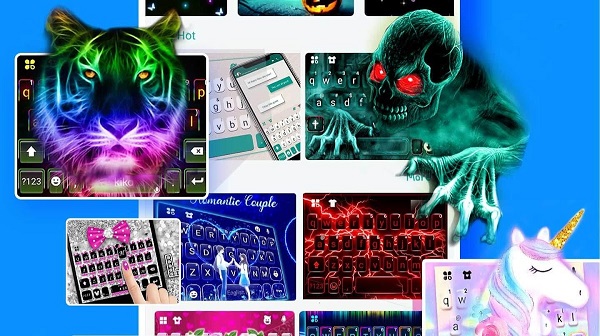 Furthermore, the Kika Keyboard app has voice control to enhance your use. There is also fast and accurate typing with the different modes and features. For example, you can choose sliding input, smart word prediction, auto-correction, and more to reduce typos and type faster. These features are available by default on your smartphone and enhance your use more than your standard keyboard.
Another feature to enjoy when using Kika Keyboard is layouts and dictionaries. There are over 150 keyboard layouts, including the QWERTY keyboard, AZERTY keyboard, English UK, US, Portuguese Brazil, Portuguese Portugal, Spanish, German, Ukrainian, Turkish, Thai, and more available. So regardless of your country, there is something for you on Kika Keyboard.
Features of Kika Keyboard
When using the Kika Keyboard, there are different features to look out for.
Over 10,000 colourful keyboard themes, cool fonts, emojis, stickers, and enchanting sounds. The themes include a wide range of topics, including anime, cat, wolf, flower, cute, puppy, galaxy, and more. Plus, there are themes like LED keyboard, gravity keyboard, HD wallpaper keyboard, transparent keyboard, and animated keyboard.
Supports over 150 languages.
Cool font keyboard.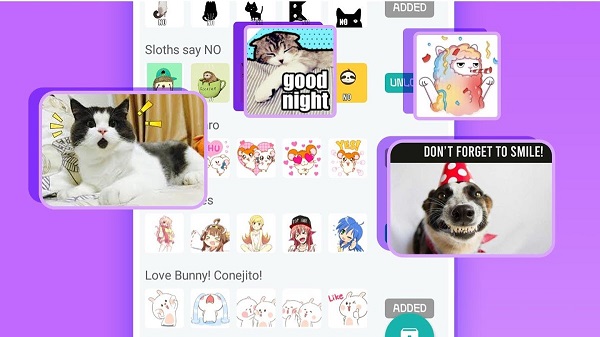 Customize your keyboard with different pictures on your device.
Includes WhatsApp sticker and a GIF keyboard for typing, with numerous stickers and clip art.
Smart and fast typing with slide input, voice input, resize your keypad to one-handed mode, split keyboard layout for tablet, smart autocorrection, word prediction, contextual prediction, and cloud prediction.
Keeps your words and images safe without sharing with a third party.
Conclusion
Step up your typing game with the Kika Keyboard. The easy-to-use app offers a wide range of features that you can use, from thousands of themes and emojis to GIFs and stickers. In addition, you can add your picture to your keyboard, improve your typing with smart prediction and AI, and use the one-handed keyboard mode. There are also settings for customizing your keyboard at any time.