Download Assistive Touch APK for quick and easy access to your home and volume buttons. Speed up your phone and take screenshots easily with a single tap.
Introduction to Assistive Touch
Assistive Touch is a mobile phone application for android based phones. Originally a tool common to iPhone iOS, Assistive Touch is now available for Androids, and it makes your phone much easier to operate and navigate.
Assistive Touch is fast, smooth, and completely free. It works seamlessly on all android phones, making it easy to access favorite apps, quick functions, widgets, and other settings that you might want to have access to at a go.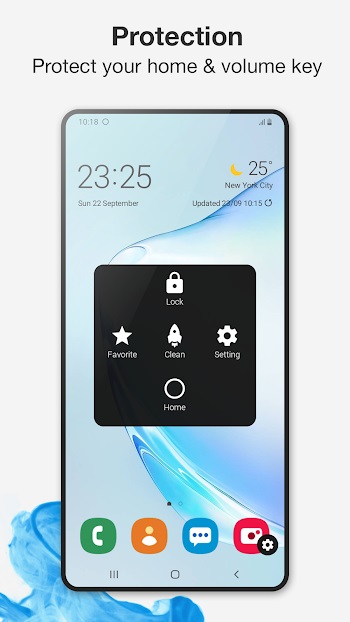 Assistive Touch mobile phone application works uniquely. It appears as a floating app on the desktop screen of your phone, and with a single tap on its icon, you gain access to different functions on your phone.
Asides from the floating app feature, it comes with a cleaner. The cleaner clears accumulated data created by redundant background apps. This slows down the speed of the phone as the created data stretch the phone's random access memory(RAM). Cleaning this data frees up the RAM making the phone work faster.
For most touch screen android phones, the main buttons are the volume control buttons, home buttons, or the lock screen buttons. These buttons usually wear off after a long period of frequent and daily use.
Assistive Touch reduces the number of times you have to press these buttons, it in turn reduces the rate of its wearing off. This implies that with Assistive Touch installed on your phone, you get to protect these buttons, making them last longer.
Assistive Touch also makes taking screenshots and doing a screen recording easy. Some android phones have the screen record feature mounted on their swipe-down menu, but this usually muddles up recordings. Having an easy-to-use alternative makes screen recording more enjoyable.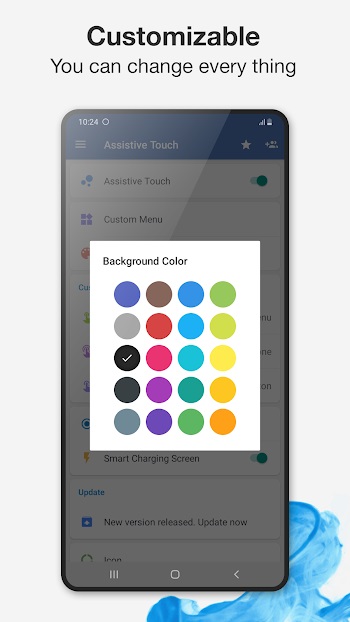 Assistive Touch gives access to several phone tools, but some of the most prominent ones include Bluetooth, screen orientation, GPS location, WiFi, sound mode, and Airplane mode. These tools are in most cases hard to reach, and you may have to go through other major tools before you can make adjustments. Assistive Touch brings all this within reach.
Assistive Touch is an awesome application that gives you a wide variety of options to choose from in a bid to make operating your phone much more easy. You can customize the different tools in order of their importance and relevance to you. You can also customize the appearance of the Assistive Touch app to match your preferred phone theme.
Features of Assistive Touch
Assistive Touch is packed with more than enough amazing features that make it an application worth having on your phone. Some of these features include the following:
1. Assistive Touch Easy Functions
The main feature of the Assistive Touch mobile phone application is its floating app that houses all your favorite tools in a single place. Switch between applications easily and adjust your settings on the go without having to close one application before switching to another.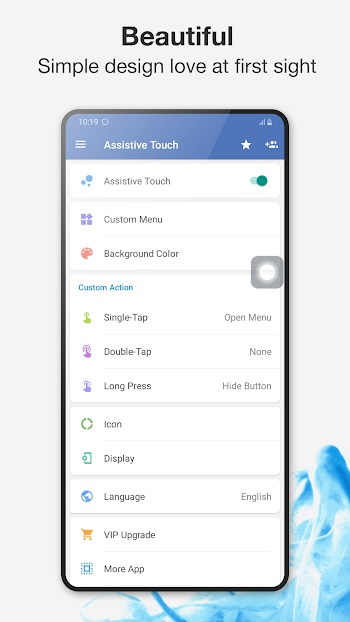 With the home button, torchlight button, and sound buttons at your fingertips navigation is made much easier. Users get to enjoy this feature alongside other supportive features that come in handy.
2. Ram Booster
Assistive Touch also comes with a feature that helps in boosting your health and increasing your phone's processor. This allows for quick optimization of your phone with one single tap being enough to thoroughly clean your phone and rid it of redundancy.
The cleaning process is done efficiently and accurately without touching your core tools. Only apps running in your phone background that aren't used would be cleaned. The cleaning process frees up phone memory for your RAM to focus on maintaining top-notch basic phone services.
3. Screen Recorder
Screen Recording can come in handy when you need to show how a process is done or you just want to record a certain availability that can only be viewed through your phone. Sadly though, not all phones come with this function. Despite being capable, most android phone developers do not include this feature in their easy-to-reach menus.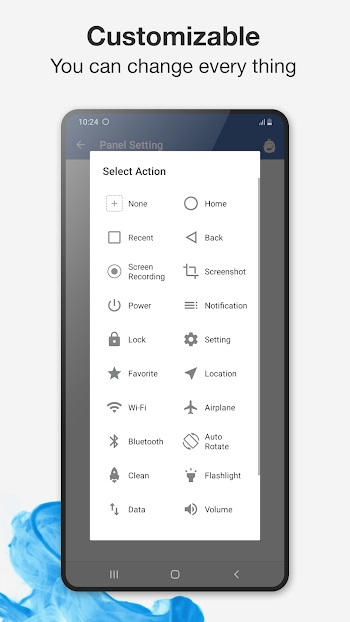 Assistive Touch proffers a ready-made solution to this problem as one of its advantages is the screen recording tool. It helps in capturing screen activities on your phone in a video format that can be viewed easily. This feature is only available on Android 5.0 and is not supported on lesser versions.
The videos recorded are on full HD resolutions, retaining your mobile phone's top-class graphics and screen functionalities. You can also add audio to your screen recordings, as this ability comes with the pre-installed screen recorder.
4. Quick Toggle Functions
Assistive Touch allows easy switching of functions. Users get to move speedily from one type of tool to another without having to go through widgets or their phone settings. Every tool located within the app can be accessed by a single tap.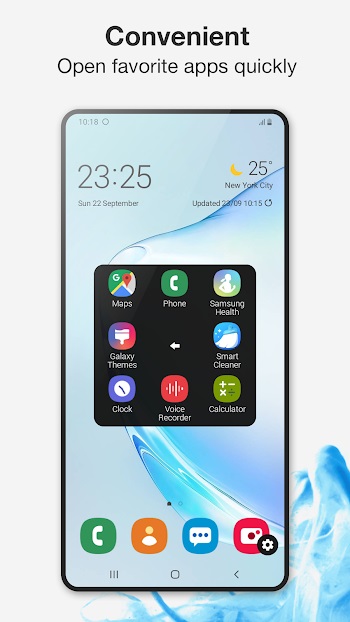 The different types of tools usually made available by Assistive Touch for easy control include WiFi, Volume Up, and Down Buttons, Screen Orientation settings, Bluetooth mode, airport mode, and many other useful tools.
5. Easy Customisation
What makes Assistive Touch special is that it is free to download and customizable. The range of tools on offer can be rearranged, reshuffled, and replaced. Remove tools you don't use regularly and replace them with highly needed ones.
You can also customize the Assistive Touch app itself as you deem fit. You can change the Assistive Touch app's color, how it is selected (Double click, single click, or long-click), and its location and size on your desktop page.
Conclusion
Assistive Touch is an application that was designed to make life easier for you. It saves you the time wasted searching for different phone tools and widgets you would like to access much more quickly and easily.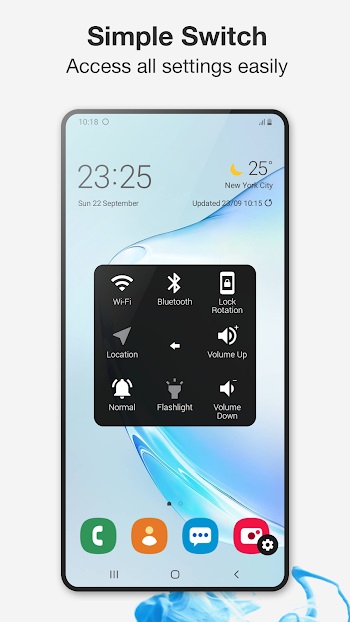 It helps you bring these tools to a single area where you can select and even switch to other tools smoothly and swiftly with no hassles. Download Assistive Touch today and step into a world of ease and seamless transitions.