Download and install Terabox APK and be able to safely store all your photos, videos, documents, and other important files. The storage space is 1TB.
Description of Terabox
With TeraBox, you will enjoy 1TB of free storage space. All you need to do is register, and you will be rewarded with 1024GB of permanent storage. This is the largest free storage space platform in the world. Most other cloud storage spaces do not go beyond 50GB, so if you want more, you will have to pay for further space. Thankfully, TeraBox has brought a lot more space for people who love storing their files in the cloud. Now you can store as much data as you want without ever bothering about space.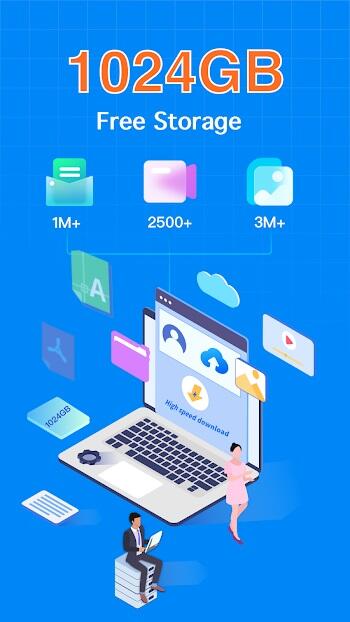 Besides the fact that you can store your files on TeraBox, there are some other awesome functions that you will enjoy, which involve automatically backing up your photos and videos. This means that when you activate this feature, you won't have to bother about having to save the pictures of videos on your phone to the cloud manually. Instead, as soon as new files are on your mobile device, they will be automatically saved to the TeraBox app. Besides that, the app also supports viewing your photos online and playing videos.
Using TeraBox, you can store as many as:
5 million document pages
2500+ video files
3,000,000+ photos
With TeraBox, your files will be safe, and you can access them whenever possible. As a result, you would never suffer the risk of your file getting stolen or lost again due to a fault in your mobile device. In addition, you can easily back up, synchronize, access, and share content that is important to you.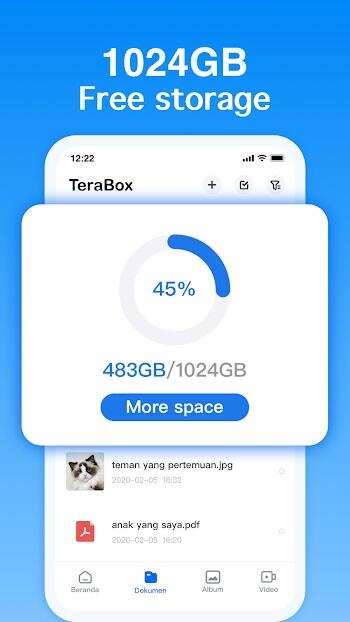 TeraBox is a secure cloud storage platform that will prevent your files from being misplaced. Besides that, you can upload a file to TeraBox and then choose to share that file with your friends. You also have the opportunity to synchronise your files with any mobile device or computer from anywhere in the world.
The Highlights of TeraBox
Consider the following important highlights and understand everything you will enjoy when choosing TeraBox as your desired cloud storage platform.
1024GB Permanent Free Cloud Storage: As already mentioned, TeraBox is the only platform in the world that offers free cloud storage as large as 1TB. No other platform has been generous enough to do that.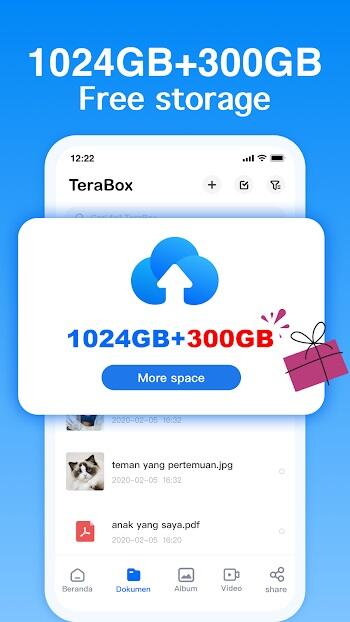 Upload Documents, Videos, Photos, and Other Files from Your Android Device: To be able to upload files, you do not have to possess a PC; you can do everything right from your mobile device. For easier uploading, you have to download and install the app to your mobile device, and you are good to go.
Access All Content You Have Stored in Cloud Storage: It does not matter which device you use to access the content. As long as your files are safely stored in TeraBox, you can access the content from anywhere in the world and from any device, whether a mobile device or a computer system.
Preview Photos and Online Video Playback: Apart from storing your photos and videos on TeraBox, you also have the chance to preview these photos and videos. You can view the photos on the platform without downloading them, and you can play the videos online.
Create Folders and Move Files between Them: It would be nice to arrange your files in folders for organisation and easy accessibility. So with TeraBox, you have the option to create folders and name those folders appropriately, then you can decide on which folder each file you are storing would go.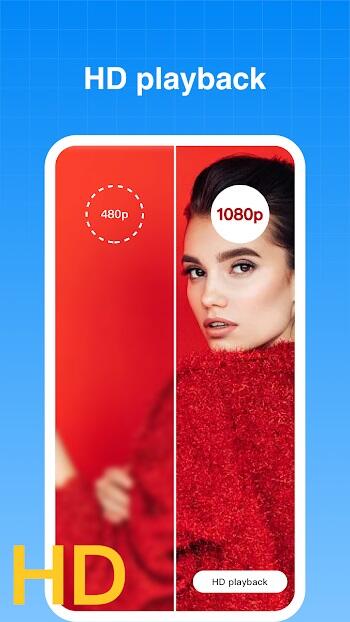 Transfer Files to Different File Storage: If you feel that a certain file is inappropriately placed in a certain folder, you have the choice to move that file from that wrong folder to the right one. It is like how you do things on your phone's file manager. Essentially, you can decide to transfer a file from one folder to another. Also, you can transfer files from TeraBox to other external sources, such as other cloud storage platforms. It could be on your mobile device or a separate cloud storage platform.
What are you waiting for? Sign up now to get free cloud storage on TeraBox and begin to store all your important files. They will be safe from being lost or damaged. You will have the opportunity to save files from all the devices that you have linked. After creating an account, you can sign in easily with your online accounts, such as Apple ID, Google, or Facebook. You will enjoy a safe space where you can easily upload files from several devices such as computers, tablets, or smartphone
Features and Functions of Tearbox
You can enjoy the following things from using TeraBox; some of these functions and features may not be available on other cloud storage platforms.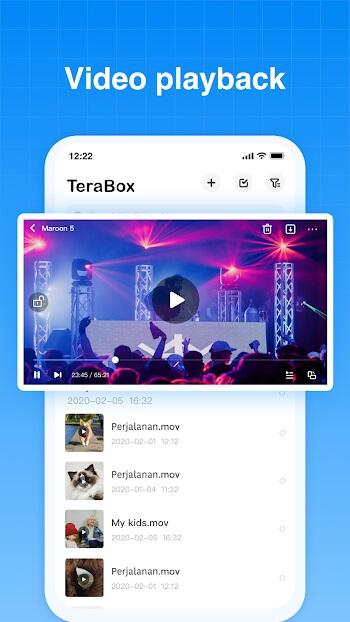 Back-Up Photos and Videos
Online video playback and photo preview
Automatic photo backup from your mobile device
File Accessing
Download multiple files at the same time in your transfer list: This means that you do not have to transfer one file after another. That could take an eternity to complete. So instead, you must select all the files you want to transfer and just transfer them at once.
Easily archive your files: You have the opportunity to group your files in the same archive so that you can easily locate the particular files that you want to access. Archiving your files is pretty easy to do.
Safely access any type of your files on the app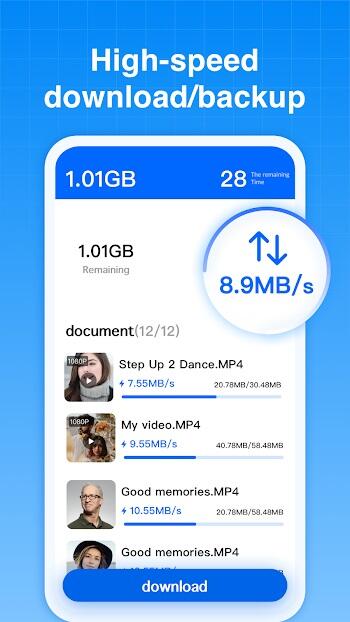 Search
Search for documents by keyword and name: When you have numerous documents stored on TeraBox, and you don't remember which title you used to save them, or you have to scroll through a long list before getting that document, you only have to search for that document by its keyword or the name you used to save it (if you can remember the title).
Conclusion
TeraBox is a cloud storage app that has been generously developed to give people the chance to save as many file sizes as they want on the cloud. Furthermore, this app protects all the files on your device by automatically saving and organising them for you accordingly.