Download Surfshark VPN APK and enjoy premium VPN services with 95 countries available. The service provides quality security and amazing introductory deals.
Brief Description of Surfshark VPN
Surfshark VPN is one of the top VPN services, with a wide range of features and good value. It runs almost anywhere globally, with 3,200+ servers distributed across 160+ locations in 95 countries. So regardless of where you care, you can use Surfshark VPN to change your location and browse safely.
Surfshark B.V released Surfshark VPN on the 2nd of July, 2018. It provides impressive speed, online security, and data privacy on the internet. Surfshark VPN is trusted by about two million users worldwide, with fast and safe Wi-Fi protection.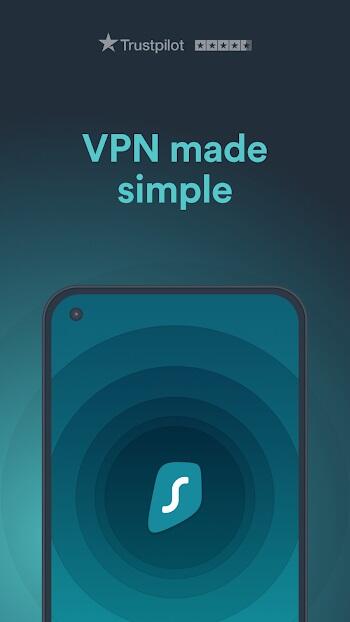 It also comes with a trial before you purchase the services and has an antivirus feature that protects your device from malware and harmful software. You don't have to worry about limits; you can run your Surfshark account on as many devices as you want.
Surfshark VPN excels in the basic technical features needed to provide quality VPN connections. These include WireGuard, IKEv2 support, AES-256-GCM encryption, OpenVPN, a kill switch for connection drops, and a no logs policy.
Furthermore, using Surfshark VPN on your Android device can enjoy the GPS spoofing feature. This makes it easy to set the coordinates to your chosen VPN server so your device cannot see through it.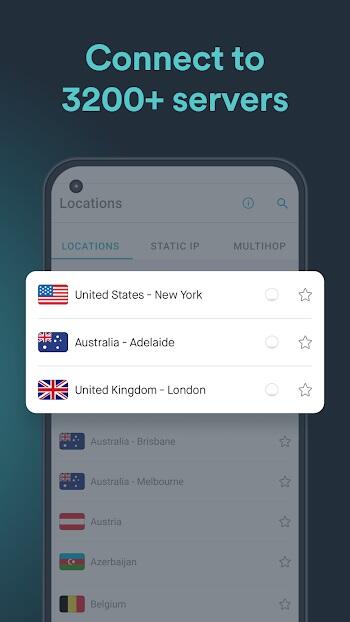 Some other features you can enjoy on Surfshark VPN include ad and malicious URL blocking, VPN chaining, zero-knowledge DNS servers, P2P support on many servers, and split tunneling. Plus, they offer round-the-clock customer service to help users.
Connect your device to Surfshark VPN today and keep it secured. The service is easy to set up and use, with high-speed servers that simplify the process and provide an unlimited connection. Surfshark VPN will protect you from the ISPs on the internet collecting data and keep you safe if you're browsing on public Wi-Fi networks.
All-in-One Solution
Surfshark VPN offers an all-in-one bundle that users can benefit from after the seven-day free trial. You can get the most out of your VPN connection with these features.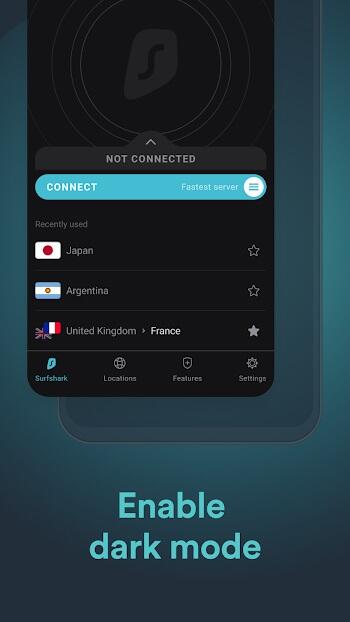 Surfshark VPN: The main highlight is Surfshark VPN, a privacy tool that hides your location, protects your identity and data, and prevents companies and hackers from tracking you online. You can also change your area to access certain websites.
Surfshark Antivirus: Surfshark VPN includes an antivirus scanner that protects your device from malware and viruses. It will scan files during the download process and schedule device scans to keep your phone protected. Antivirus protection is provided 24/7.
Surfshark Search: This is another tool on the Surfshark VPN focused on your privacy. You can search the web in complete privacy without data tracking, storing, and ads. Depending on your research, you can filter the search results and get country-specific results.
Surfshark Alert: The app includes a real-time detection tool that will alert you whenever your data is breached. You can automatically monitor your credit cards, emails, and personal IDs, and protect yourself from identity theft. The app also notifies you when your personal information is leaked, or you can regularly scan to stay safe.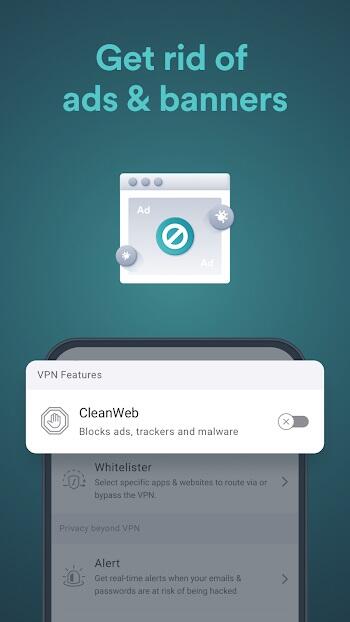 Surfshark VPN is focused on helping its users surf the web safely, whether it is during research, accessing country-specific websites, or keeping their identification cards away from hackers online. The internet is full of different dangers, and it's always a good idea to look for ways to stay safe.
Benefits of Using Surfshark VPN
There are different reasons why you should use Surfshark VPN over other VPNs. Although you have to pay after the seven-day trial, its features and benefits make it worth it. Some of the benefits of using Surfshark VPN include:
Has servers in 95 countries, ensuring that its users enjoy high speed and unlimited connection on their global proxy servers.
You can customize your experience with Surfshark VPN. It allows you to use the Whitelist to allow certain websites and apps to bypass the VPN.
It is budget-friendly with a 30-day money-back guarantee that allows you to get your money back if you are unsatisfied with the services.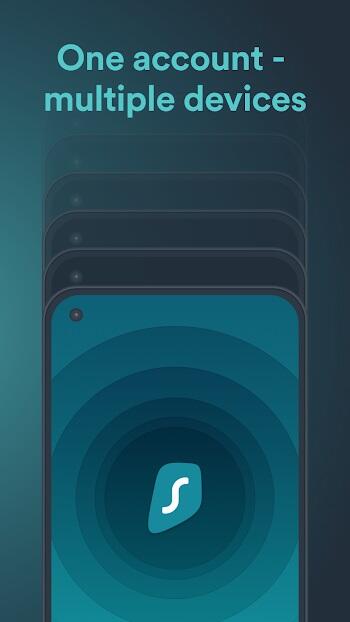 Surfshark VPN offers impressive speed. Even browsing with proxy servers in other countries does not slow down your Android device and will give you a super-fast online browsing experience.
The kill-switch makes Surfshark VPN an emergency failsafe. It will disconnect you from the internet immediately if the VPN connection drops. This way, your data is not vulnerable even for a few minutes.
You can connect multiple phones and tablets to one Surfshark VPN account, even after the free trial. Once the seven days are over, you can decide to cancel or continue to protect your data.
Surfshark VPN provides all-around protection through VPN, antivirus, alert and search.
Surfshark VPN uses its private DNS on each server, which reduces the risk of others spying on your online activities. It also features a double VPN hop, like connecting to one country and then to another, which makes it hard for anyone to follow your activities.
Surfshark VPN does not collect any of your information with the no logs feature. These include your IPA address, bandwidth, network traffic, browsing history, session information, and connection timestamps.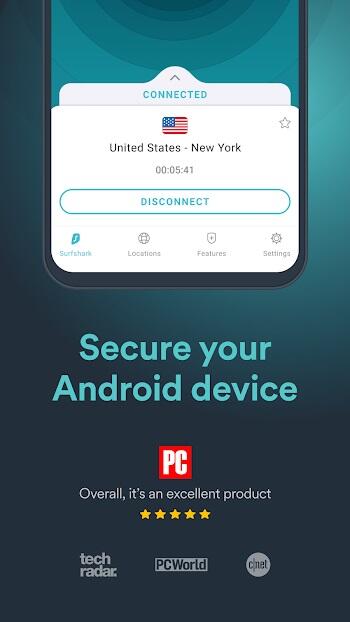 Offers mobile-specific features aside from the desktop features. These include override GPS location to make it hard for apps to see your location and small packets that will increase the performance of your mobile device. There is also the auto connect on accessing trusted networks feature, and split tunneling bypasser system.
Seamless customer service through bug reports and tickets. Customer support is available 24/7 in all countries to help its users.
Conclusion
Whether you're dealing with sensitive data on the internet or simply looking for ways to stay safe, Surfshark VPN is an ideal choice. The VPN service comes with a wide range of security, antivirus, and speed features, ensuring that its users can enjoy a good browsing experience even while using VPN service. Regardless of the country you want to connect to, there's a good chance you'll find it on Surfshark VPN.


Join Telegram Group
Download Surfshark VPN APK and enjoy premium VPN services with 95 countries available. The service provides quality security and amazing introductory deals.