Download Google Translate APK for free offline and online translations on your mobile device. Have unlimited conversations with people from any part of the world.
A Run-through Of Google Translate
Google Translate is a free-to-use translation tool that Google LLC developed. It helps translate text and media into words, phrases, and pages. At launch, it was solely web-based and could not be downloaded. However, Google released an Android app version in January 2010. An iOS app version was also introduced in February 2011.
These versions were more mobile and raised the popularity of Google Translate. In May 2014, Word Lens came about. Google Translate used this to better the quality of the visual translations. It became possible to scan texts or pictures and have the words in them translated in seconds.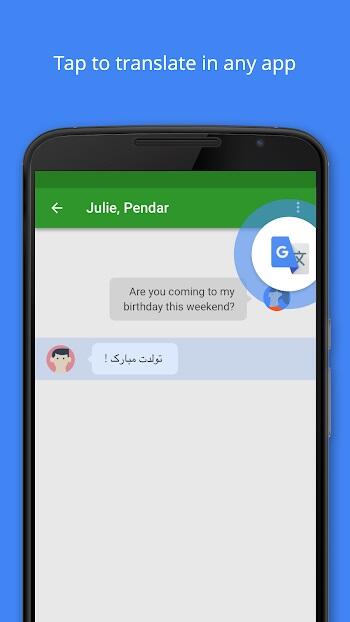 Today, Google Translate is a multilingual translation service developed by Google to translate words in texts, documents, and websites from one language to another. It is offered as a web version, mobile app, and an API that developers can build into their software applications.
It supports 133 languages and boasts over 500 million users and 100 billion words translated daily. The features available for different languages vary. The app serves more than 200 million users daily. According to Google, the Translate app works by translating entire sentences instead of breaking them down first.
Google Translate Features You Must Know
What's better than a website that translates words easily for you? A mobile app that gives you quick translations even when you're on the go! Here are some cool features of Google Translate's mobile application.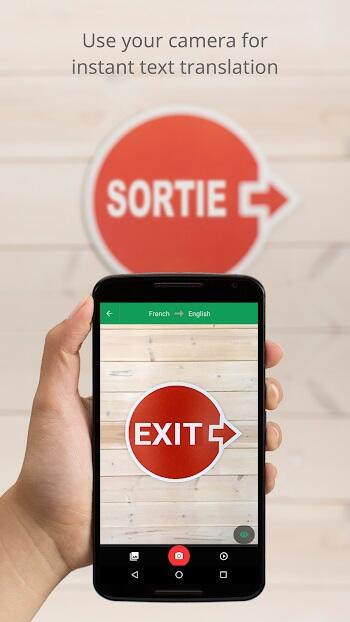 Tap-translate: This feature lets you translate texts you come across on any part of your phone. To enable it, go to the Settings section of the Translate app, and click on Tap to Translate. Next, slide the Enable button on. Whenever you copy texts on your phone, the Google Translate icon will pop up. Tap it to translate the text.
Phrase-saving: Save your most translated phrases in the Phrasebook part of the app. All your translations are recorded on the home screen of Google Translate. Click on the star icons attached to them to save them to the Phrasebook. To find a translation in the Phrasebook, type some of the words in the search bar.
Camera Translation: Google Translate offers instant translation of words using your camera. To do this, set the translation languages at the top part of the app and tap the camera icon. Focus your camera on the text; you can use the pages of a book. You can use the flash to make it clearer or the pause icon to ensure the image is frozen in place. The app translates the words that are within the picture frame. Note that this system is still under development, and you might find some mistakes. It works better with simple fonts.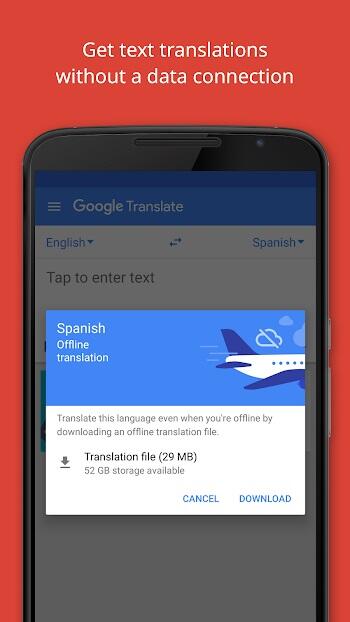 Voice-translate: This feature lets you have actual voice conversations with people in languages you cannot speak. Translate records your spoken words, detects the language, and displays the translation on your mobile device's screen. To enable this feature and start a conversation, tap the Conversation icon. In the lower part of the screen, set the languages used in the conversation. For the conversation, each person must tap the microphone icon for their dominant language when they want to speak. The translation appears on the screen as you speak. Google Translate even offers a Wave icon that lets you explain to the other person that you're about to begin a Translate-aided voice conversation.
Write-translate: You can write on your screen and have it translated. Google Translate detects what you write and translates it into the language of your choice. To use this feature, tap the Handwriting button, and write in the "Write here" box. Translate can detect most handwriting, even some of the worst ones. Still, try to make your words legible.
Type-translate: This is Google Translate's oldest feature. It lets you type words in one language and have them translated to another language of your choice. It is accessible from the main screen of the app. To your left is the language you're typing in, and to your right, the language you're translating into.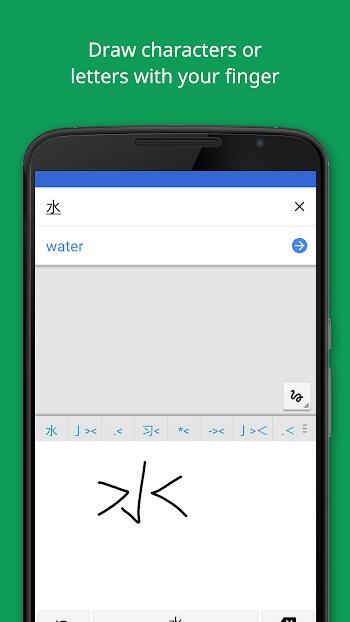 Offline Storage: Google Translate offers offline translations by letting you store languages offline. This grants you access to the languages even when you don't have a stable internet connection. To download a language for offline usage, tap it on the language list. The storage size is displayed on the screen.
Google Translate also works in other apps like Chrome and the Gboard app, allowing you to use the Translate tool in social media apps. In addition, translate can convert entire text messages into the language you need. It does this by accessing your SMS inbox.
How To Use Google Translate
To begin translating in Google Translate, click on the text box to trigger the appearance of the virtual keyboard. Type in the word you want to translate. The app translates the sentence as you type.
There will be a speaker icon at the left of the translation. Tap it to make your device speak the translation. This helps you learn the correct pronunciations.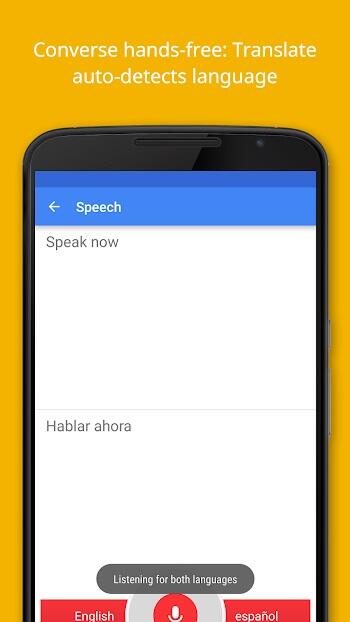 Google Translate is very easy to use. The translation steps are simple and direct. However, for Translate's special features like Conversation Mode, more steps are involved. The steps have been explained in the section above this one.
It is important to keep in mind the fact that translations in this app can sometimes be inaccurate. This has been proven many times. For example, a sentence translated from English to French might give a different sentence when the French are retranslated to English. Although amazing, Google Translate is not perfect. Remember this.
Conclusion
Google Translate is trying to bring more features to Indian languages. For example, earlier, the camera translation feature only worked in Hindi. Now, it works for seven more Indian languages. In addition, the offline translation feature is also available for these languages now.
Google Translate has been and will most likely always be a fantastic translation tool. It is packed with features to help you achieve your translation goals. In addition, its works go beyond translation to include conversation aiding, voice text tools, and much more.