Download and install Ulike APK to be able to perform some impressive editing on pictures. This app offers a lot of cool features that would beautify a user.
Description of Ulike
This is probably an app you have never seen due to its unique photo editing features. However, this app has maintained its spot among the rank of the most popular photo editing applications out there.
Spread Beautiful Energy
Apart from games, apps for shooting and editing videos must be most abundant when apps are concerned. It is impossible to experience them all. However, even users worldwide that have experienced various apps in the same genres have confessed to the uniqueness of Ulike Camera. You can try it yourself to better understand what people are talking about.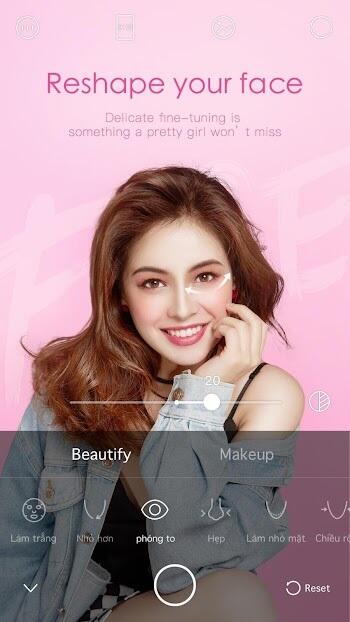 Major Functions of Ulike
The following are the features you will enjoy when you download this app to your mobile device:
Reshape Your Face: The feature that edits the face in the app combines two parts – Makeup and Beauty, with lovely effects like creating a V-line, making a face smaller, zooming in, browning, whitening, and so on. All the features are integrated with AR so that you can determine what requires some changes before you take a photo.
Pose Guidance: the most personal, stylish, and modern poses for each situation, such as Work, Café, Street, daily, Selfie, and so on, can be found in Ulike. This is a favourite feature of most users. Unfortunately, several apps of the same genre do not possess this wonderful feature.
Trendy Style: This app is a combination of Effects and Filters. Ulike offers hundreds of photo filters and several effects. Just take a picture in the app or upload an already taken picture from your library, and you can create your photo almost immediately. Most importantly, the filters and effects in this app are updated and match the popular ones used today. You can use any of them as you please, and you don't have to worry about overdoing the colour because there is nothing like that.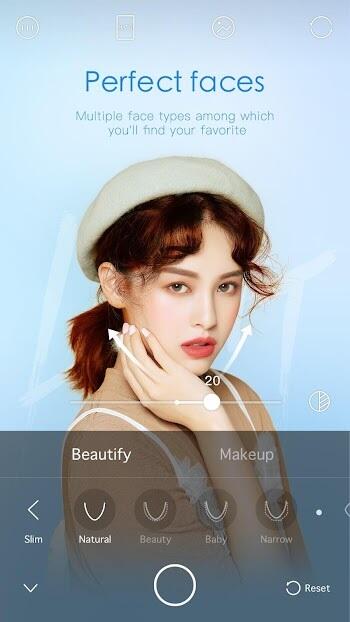 Moisturised Skin: Generally, the closer you get to a camera, the easier it would be for that camera to reveal faults, especially in the face and skin. No matter how much makeup you apply to your skin, as long as the skin is not naturally smooth and moist enough, any shape will not look excellent. This is why you will appreciate the benefits and features of the skin-specific filter. Depending on the inspiration, the aesthetics of each person, and the time of taking pictures, you can select one of the skin beautifying effects the app possesses, such as Sweet, Elegant, Smooth, White, and so on. Then you only need to adjust the level of each item you select. It's a very awesome feature to get flawless, beautiful skin.
Magic Freshen-Up Tool: If you did not remember to wear makeup but still want to have some tones and colours on your face, this app could come to your rescue. All thanks to the Magic Freshen-Up Tool, you can adjust your face freely to make the picture as perfect as you want. The level of makeup in this app is pretty well-detailed in each small corner of the face, such as Eyebrows, Eyeliner, Lipstick, and so on, instead of making an automatic fake look just as is common with other photo editing apps. So with just a few touches, you can have your perfect photo.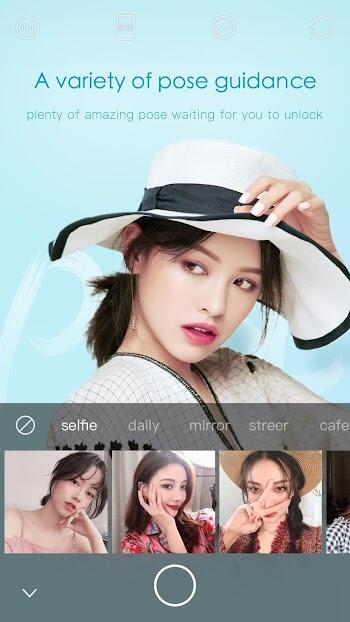 Video Capture: you can also shoot short movies with this app, then quickly edit them with all the effects and filters available. As soon as you are done, you can decide to share on your social networks by clicking on the provided share button in the app. Using Ulike is very convenient. Even with videos, you can still use all the abovementioned features. When you begin using Ulike Camera, you may never want to use the built-in phone camera. Ulike is effective when you are recording small clips, too.
Smooth and Simple Interface
Ulike has a preeminently and smoothly designed interface, providing users the flexibility to use tools or features that can comfortably explore or edit products in the app. Apart from that, the app's overall design is elegant and delicate and applies colours women find attractive to give them a user-friendly feeling. Meanwhile, the functions will be sectioned into many different categories, and you can directly use each option or use support tools. Moreover, if you desire more comfort, you can personalize and customise things and design them to enjoy the most satisfying and best user experiences.
Exquisite and Powerful Photo Editor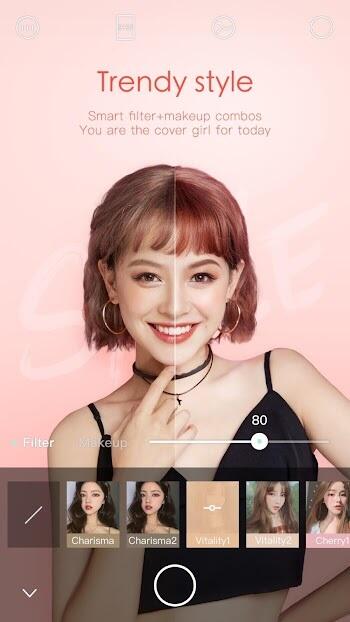 The app's most prominent tool is a powerful and smart beauty editor and integrates several AI-powered tools to present you with several satisfactory results. Besides that, the most impressive thing about this app is the obvious change in performance and customisation, even continuously changing to adapt to the user's usage habits. By using the editor, you can edit all the beauty details smoothly and easily. You can even apply more detailed instructions the app provides. The incredible thing here is that many of the tools have automatic capabilities and flexibilities to save the time required for editing or become more user-friendly for creating the most impressive and beautiful photos.
Extra Template and Content for Free
Ulike offers a tool and several more effective templates or documents for users to refer to or edit creatively. In addition, there is an in-built search engine where you can directly search for any style you love and directly learn and replicate with smooth operations. Experts develop and program all content, promising to make women more attractive, energetic, lively, and impressive through each photo.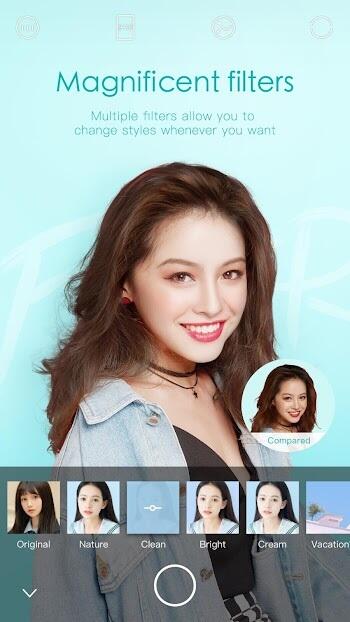 Ulike will constantly update new tools and content for you to discover, and these tools promise to help you become more stylish and beautiful with faultless selections.
Conclusion
Ulike is arguably the most psychological and sophisticated editing app you will ever use. One of the most favourite features of this app is the Pose guidance – a feature that has not been discovered in any other photo-editing app. Then some features are dedicated to smoothening the skin. Only a developer who understands what the people want can create such an amazing app as Ulike Camera.


Join Telegram Group
Download and install Ulike APK to be able to perform some impressive editing on pictures. This app offers a lot of cool features that would beautify a user.