Download and install Google Photos APK to be able to back up photos and videos from a mobile device to a cloud storage system. This app offers several features too.
Description of Google Photos
Google photos is an online space where you can store all your videos and photos. Whatever photos or videos you save on Google Photos are secure forever, except if you decide to delete them. In addition, your content is protected from any harmful elements that could destroy them, such as viruses.
Store Photos and Videos in a Secure Place
Nowadays, it is very easy to take pictures without having to employ the services of a professional photographer. With your mobile phone, you can take pictures anytime and anywhere. Some of these pictures are memorable events you don't want to lose. That is why Google Photos is available for you. You can save your content on this platform so that even if you lose those photos or videos from your phone, you will still have them backed up in the Google Photos app, as long as you can still sign into your account. So the photos can be there for many years if you don't decide to take them away.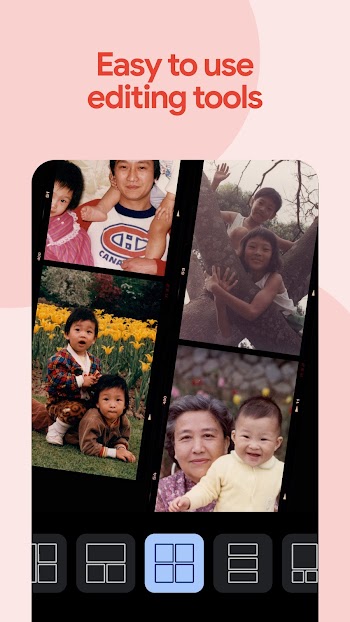 You can also download this app if you intend to save all your old photos in a single place so that they are not lost as time goes on, and you do not have to depend on any specific device before you can access them.
However, you should consider some necessary factors before selecting your "storage house."
Many support utilities
Guaranteed to be a long-time companion for a life
Huge capacity
Safe
Google Photo checks all the items in the list above.
Large Storage Capacity
If you have already created a Google account, you can simply download the Google Photos app to be able to use it by logging into the same account. With Google Photos, you will receive 15 GB of free storage.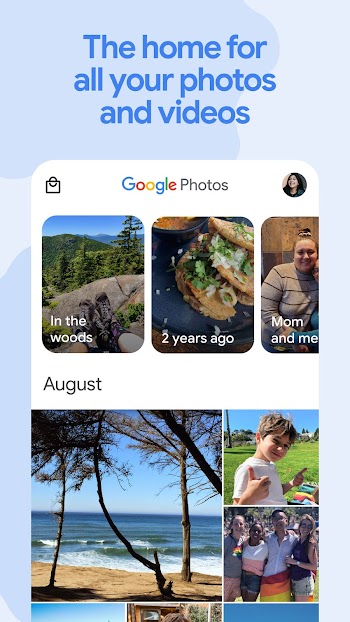 Several Features of Convenience
The requirements of a user as related to videos and images include:
Deleting photos immediately in a tap
Syncing data across devices
Managing images in the right order as desired by each person
Creating lively, animated slideshows from chosen images in Google Photos
Performing advanced and simple image editing
Sharing videos and photos quickly
Google Photos can automatically backup all videos and photos in either original quality or high quality. As long as you use all devices with the Google Photos app installed and have access to your account, all these images will be automatically added to your account on Google Photos. It ensures frequent updates of new photos, and this app is never outdated regarding your photo style.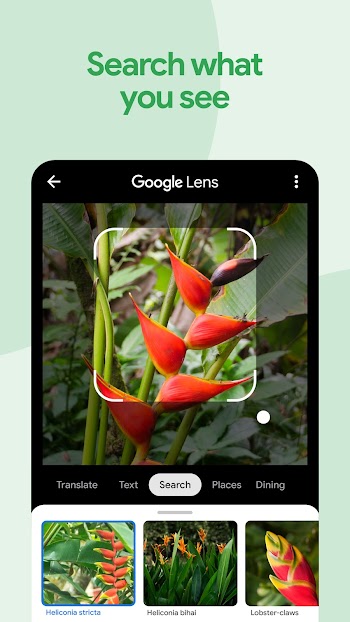 As soon as your photos are saved to Google Photos, you can open the app, view, access your photos (or videos), and perform various tasks you want from any device connected with photos.google.com.
Maximum Security and Safety
Google itself creates Google Photos and possesses all the most modern security technologies. Users of this app will enjoy all the protection, security, privileges, and safety policies of Google. You can use it safely without being scared of any possibility of intrusion.
Quick Search and Smart Storage Management
Without downloading them back to your device(s), you can conveniently manage the photos you saved in Google Docs as image files on your laptop or PC. Moreover, you can divide the data following the folder of different criteria.
Because of this smart management from the initial stage, searching becomes a lot easier. For example, by event, place, or time, you can search your photos according to who appears in the photos (this can be done only if you have connected the person's Google account with yours). Just input a few keywords, and accurate and fast results will save you a lot of effort and time.
Incredible Features of Google Photos
You will get the following features with the app installed on your device. Some of these features you already know: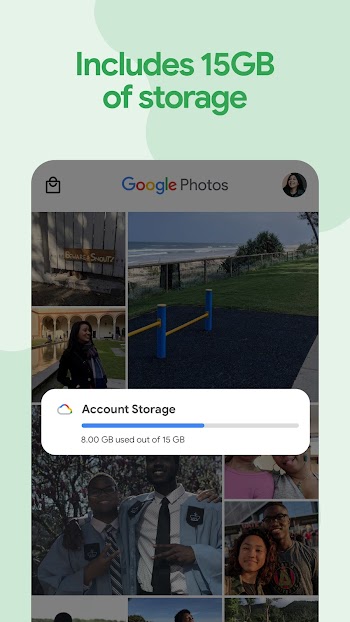 15 GB of Storage: You have the chance to save up to 15 GB of both videos and photos and gain access to them from any synced device or through visiting photos.google.com. Also, all the photos backed up prior to June 1, 2021 will not be reflected in your Google account's storage space.
Free Up Space: With Google Photos, you won't have to worry about the possibility of exhausting the space on your mobile device again. All the photos you have backup up to your Google Photos can be deleted from your mobile device.
Automatic Creations: You can make your photos more lively with this feature, which allows you to create panoramas, animations, collages, movies, and so on from your photos. They can also be automatically created with the app.
Advanced Editing Suite: Improve the look of your photos with just a single tap. Use powerful and intuitive tools to edit photos, adjust lighting, apply content-aware filters, etc.
Sharing Suggestion: With the smart sharing suggestions, it would be very easy to give your friends the photos you took of them. And they can include their photos, too, so you will also get the photos they took of you.
Powerful and Quick Search: You can now search your photos by the things, people, and places in them – you don't need to tag.
Live Albums: Select the pets and people you are interested in seeing, and Google Photos will immediately take photos of them as you take their pictures. There is no manual update required.
Photo Books: You can create a photo book within minutes on your computer or mobile device. You also have the chance to see suggested photo books according to your best shots from a period or trip.
Google Lens: Copy and translate texts, find products, add events to your calendar, identify plants and animals, and so on.
Shared Library: Grant someone you trust access to your photos.
Send Photos within Seconds: Instantly share photos with any phone number, email, or contact.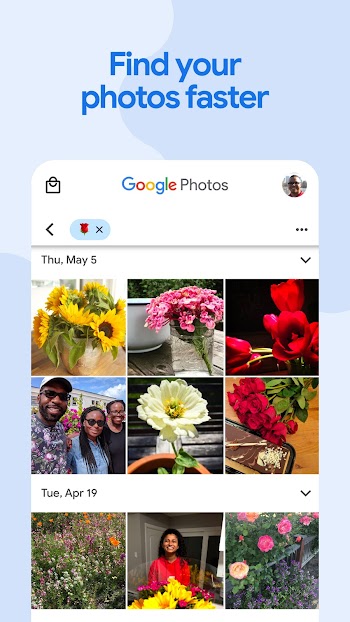 Last Take
When Google is concerned, no one can find fault about this incredible system's high security and breadth. And Google Photos possesses all the features. This is an app you must have on your device if you are looking to store all your videos and images. Collect them in a single place for easy search and management.