Unfold APK offers more than 400 award-winning story layouts. Download and install this app to easily edit your pictures and stories and achieve excellent results.
Description of Unfold
If you love sharing your stories on Story regularly, then Unfold is an app you should have in your collection of tools. Unfold Creative developed this incredible app, a delight of millions since its first launch. Unfold is a tool that can assist you in highlighting your story and attracting other people's attention. At the moment, this app is available free on both Android and iOS platforms.
Template for Story
Almost everyone who uses social media is familiar with the Story feature – this feature is available on social networks like Snapchat, Instagram and Facebook. The Story feature allows the content you have created to be displayed in an important part of the social media interface. Unfortunately, this content will disappear after 24 hours. Usually, most social networks have built-in effects and tools that can help users create effects for their content. But a person familiar with content design will know that these tools' effects are not really impressive; they can even be pretty boring.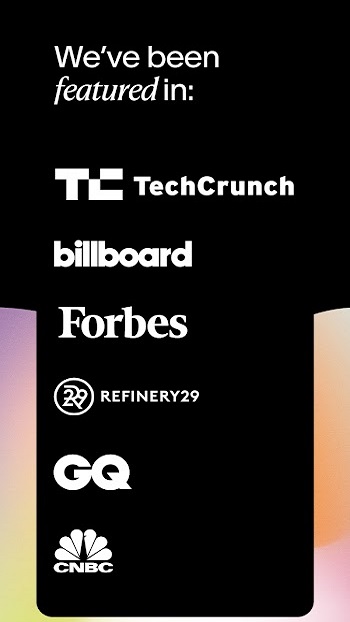 With Unfold, however, you can make professional editing without having in-depth knowledge of it. There are over 10 special filters and effects, such as Glitch and VHS, Black and White, Glitter, and so on. The app also has a library of over 200 incredible templates.
Your photos will become impressive works with custom collections such as Film Frames, Magazines, Digital Wave, Classico, etc. All you need to do is to perform some basic manipulations, and your photos will be transformed.
The app contains several designs. You can find these designs in the Plus version, where you may be required to pay some money to be able to use them. The Plus version provides the best design experience, but that does not mean the free version is useless. For example, you can create a cool photo using this app's free version. Then you can locate and download various themes ranging from colourful and classic to cute.
Text Editor
This app supports diverse and modern fonts. The fonts make your story more stylish and personal. Also, various text editing tools such as alignment, font size and so on will allow you to make in-depth editing even to the smallest details. In addition, you can easily include videos and photos to make an outstanding story.
Convenience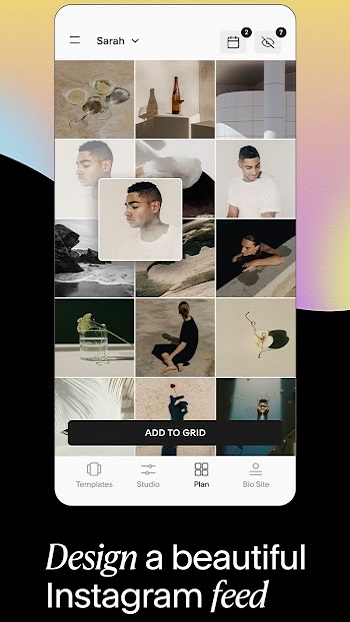 Many applications of today demand that users register for an account. But Unfold does not do that. Like the default camera available on the phone, the app does not need an Email, Facebook or Instagram login. You just need to turn on the camera and begin creating your art immediately.
Professional Interface
This app is designed simply with two major colours – white and black – but there is still an elegant and professional outlook to it. This will assist users in experiencing the best possible way. Moreover, you will see your last unfinished work whenever you open the app.
To create a new Story, you must press the "+" button on the screen. After you have completed your editing process, you can preview the work you have done by clicking on the eye icon. You can use the pentagon flower if you are still not okay with the design and want to proceed with the editing.
Change Photos into Unforgettable Memories
Generally, this app is a tool kit for storytellers. First, you start using it by including an image as input. Then you will choose the appropriate template. And finally, you will have a professional album or magazine out of those templates and photos. There is no other complicated method or secret; using Unfold is simply that simple.
Also, other features can help improve your stories' overall likeness. For example, the option to include exotic words and texts is an excellent way to bring your pictures to life. Also, include appealing textures, stickers, texts, and much more. The result will be generated in less than a minute. Therefore, with the fast processing, Unfold is a superior photo editing app.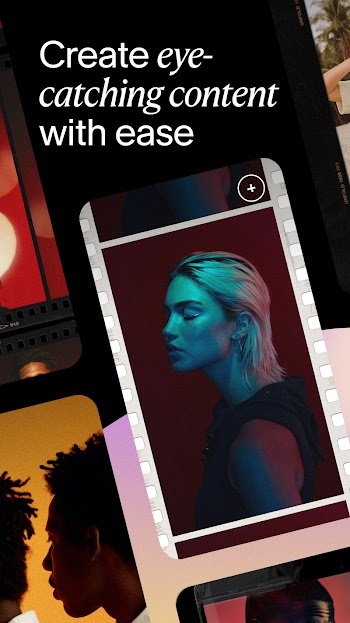 There are several templates you can always choose from, considering what you think best complements your story. However, the result this tool generates is completely out of this world. It's impossible for anyone not to be satisfied with the incredible features of this app.
All these may seem far-fetched, but none of the details about Unfold already mentioned in this post is a lie. The app is recognised by powerful organisations worldwide, such as Apple, Forbes, etc. If you still don't believe this, you must have been a hermit for a long time.
Your Product's Color Correction
Once you have used Unfold to edit a picture, you certainly won't be able to dismiss the tool that has made the colours of your videos and images incredibly beautiful and impressive. With this app, you can manually set aspects like contrast, brightness, and so on in the adjustment feature. Filters and effects are also what you can apply, and with a single touch, you will see the transformation in your product. From there, you can try various combinations and create a colour you consider most appropriate.
Outstanding Features of Unfold
Plan and organise your social network posts with the easy-to-use feed planner
Use effects and templates to create interesting reels and stories
Add backgrounds, textures, GIFs, stickers, texts, and filters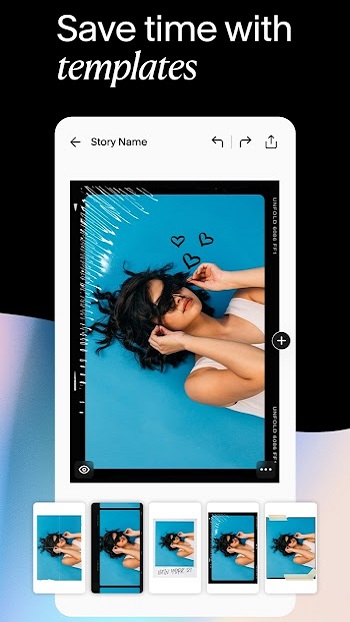 Select templates and Instagram layouts from such collections as Classico and Film
Share to TikTok, Pinterest, Facebook, WhatsApp, Snapchat, and Instagram
Create a Bio Site to connect with your audience by sharing your LinkedIn bio
Final Thoughts
Unfold has generated over ten million downloads from Google Play alone, and the number continues to grow exponentially. Because this app is easy, effective and simple to use, it has become the first choice of people looking forward to creating great stories for their bios or sharing on social networks. Download this story now to feel the incredible benefits it provides.


Join Telegram Group
Unfold APK offers more than 400 award-winning story layouts. Download and install this app to easily edit your pictures and stories and achieve excellent results.