Download Photo Collage Pro APK to edit your pictures and easily make well-designed collages. The application comes with numerous amazing templates for quality image editing.
Introduction to Photo Collage Pro
Photo Collage Pro is a picture editing and collage-making application that helps you fine-tune your picture. You can add edits and filters, make collages and create colorful albums. The application is free and easy to use without the hassles of ads and other undesirables.
You can add paintings to your photos to add more details to them for different purposes. Photos can be merged in decorated backgrounds and different types of templates. The Collage Maker in the photo allows you to combine different pictures into one single piece.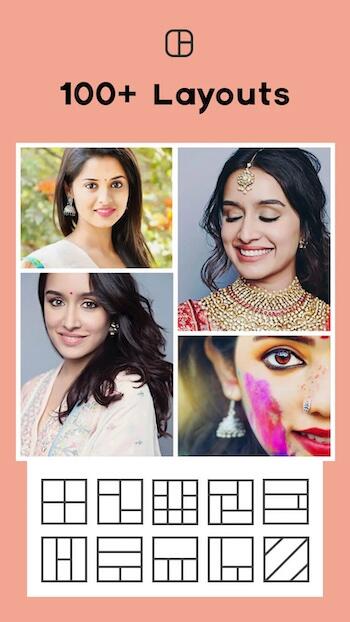 Photo Collage Pro comes with editing capacities for grid borders, grid size, and aspect ratio. When faced with a need to edit a picture to a specific size, many opt for cropping the pictures till their desired size is achieved. Edit the picture to a specific grid size and border of your choice with Photo Collage Pro.
Depending on the type of picture you choose and the edits you want to make, most end products turn out shabby and of lesser quality. Photo Collage Pro has editing abilities that preserve the quality of your picture even after undergoing several edits.
Social media applications like Instagram and Facebook are better enjoyed when you keep to the aspect ratio, like the 1:1 and the 4:5 used for Instagram. Photo Collage Pro allows you to edit your work to these specific ratios.
Photo Collage Pro also comes with a collection of stickers, text art, and other add-ons that give your pictures a bright new appearance. The filters in Photo Collage Pro also come in handy when desiring to remove facial imperfections and enhance your look.
Most phones come with in-built editors. These editors are handy when making basic adjustments to your pictures. However, if you are looking for a more professional product, then you should consider downloading Photo Collage Pro.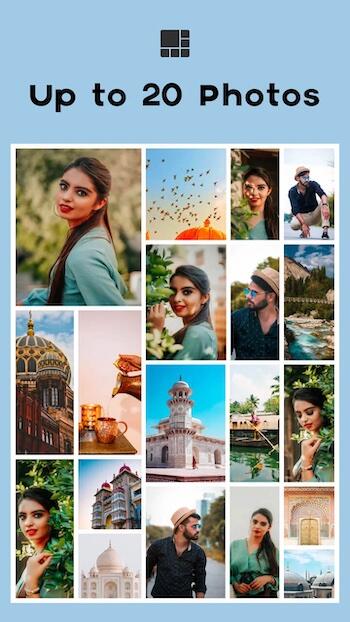 Collages allow you to tell stories with pictures showing different stages of events on a single page. These collages can be used for a single person or a group of people that have shared memories. The Collage allows you to place the pictures in strategic projections to show timeliness and the sequence of events.
Photo Collage Pro is loaded with up to 100 different types of templates for your collages. The different Collage templates available allow you to select the one that matches your needs and preferences.
Features of Photo Collage Pro
Photo Collage Pro is an amazing app with cool features capable of meeting every one of your editing needs. This is made possible by its collection of handy and reliable features. Some of these features include:
Quality Photo Editor
Quality Photo editing, in most cases doesn't come cheap. You may need a paid app or a laptop to get editing done in most cases. However, Photo Collage Pro offers you a viable alternative and a sufficient array of functionalities that allow you to do a lot of editing work on your pictures.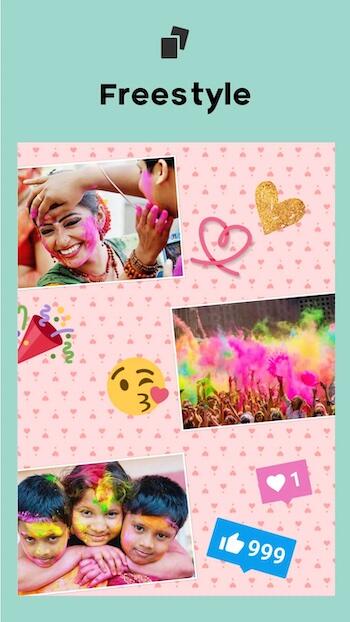 The end product, after running your picture through the different editing options on offer is usually a well-refined masterpiece. From filters to frames, stickers, and text editors, a wide range of options have been provided. All you have to do is to engage your creative powers to churn out beautiful pictures.
Special Filters
Filters are crucial to photo editing, as they help in smoothening rough edges and other environmental elements that may reduce the quality of your picture. Photo Collage Pro comes with several types of filters, that can transform a simple picture into a spectacular work of art.
The filters on offer in Photo Collage Pro can adjust backgrounds by darkening or brightening pictures. You can also make your pics sharper, or go old school with the black and white feature. Whatever your preferences are, be rest assured you will find a perfect match in Photo Collage Pro.
Aspect ratio Adjusters
Having the right aspect ratio you desire can come in handy at specific times. Some certain websites or organizations demand pictures with specific aspect ratios before you can upload or sign up for their programs.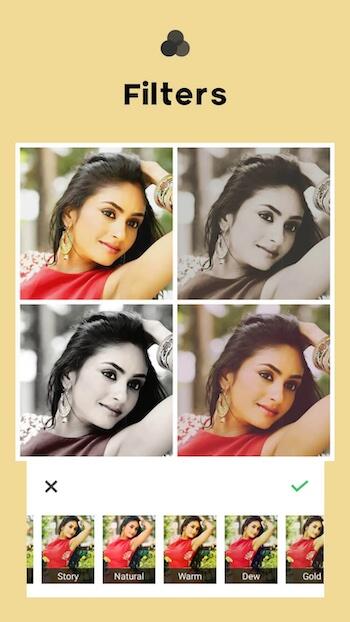 Also, different devices use specific aspect ratios. Hence to get the perfect wallpaper or screen saver your picture must meet the aspect ratio requirements else it becomes distorted. Photo Collage Pro allows you to edit your pics to the specific aspect ratio you desire.
Stylish Collage Maker
Another admirable feature of Photo Collage Pro is the fascinating collage maker. A single picture tells a story, but being able to bring several pictures together on a single page shows a journey. Photo Collage Pro allows you to do this effortlessly at no extra cost.
The Collage Maker is stylish and versatile. It comes with different backgrounds that blend effortlessly with your pictures. Whatever the occasion is make beautiful collages with Photo Collage Pro and tell your story.
Numerous Stickers
Stickers add a different vibe to your pictures. When you have them in surplus there is no limit to what you can achieve with them. They easily create narratives on their own in a special way. The key to using them is the expression evident in your pictures.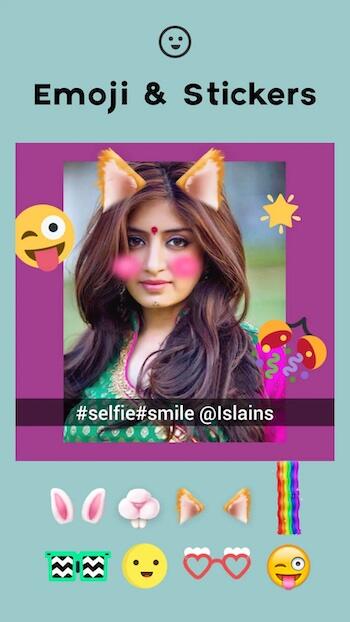 Photo Collage Pro comes with them in numbers, and with the right stickers, you can make a statement without saying a word.
Text Edits
Carefully crafted words add to the beauty of a picture. They help convey the intended emotion, giving more life and meaning to images. Photo Collage Pro is the total package that allows you to add text to your images to accurately pass your message.
A picture speaks in many ways, however, adding text to your image narrows down words unspoken.
Conclusion
Getting a photo editor that will suffice and come at no extra cost may be impossible. With Photo Collage Pro you have an all-in-one solution that allows you to perform different types of edits on your images. It is designed with a wide range of features that allows you to do your editing with easy controls, zero costs, and zero complications.


Join Telegram Group
Download Photo Collage Pro APK to edit your pictures and easily make well-designed collages. The application comes with numerous amazing templates for quality image editing.