Download Photo Editor Pro APK, a fantastic editor with great features. You can edit pictures, add stylish effects, and change the background when you download the app.
Photo Editor Pro
Photo Editor Pro is a mobile app that handles photo editing on android devices. The app has many exciting features, including sharpening photo shoots through automatic and manual ways. For quick photo editing, download the Photo Editing Pro app.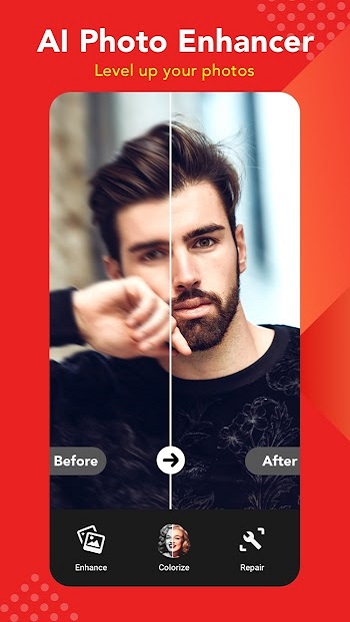 Full Description of Photo Editor Pro
Photo Editor Pro is a mobile app that is free to install. The app was released in April 2018 and offered by InShot Inc. Photo Editor Pro app is one of those apps that are reputable, highly rated, and great to use. Taking and editing pictures have been made easy with this app.
The Photo Editor Pro app helps users customize visuals in images and add extra effects to make the pictures look better. Downloading the app gives you access to brilliant editing tools. Photo Editor Pro comes with over 500+ stylist effects, face tunes, blur photo effects, background change, photo collage, filters, grids, and so on.
After taking pictures and editing, you can share or post your artwork or pictures to the supported social media. Some supported social media apps are Instagram, Facebook, WhatsApp, and Twitter. Get in-app purchases, unlock your creativity, and edit pictures at a go!
Features of Photo Editor Pro
Before you can start using the Photo Editor pro for android, you need firmware of 4.3 and above. However, here are the amazing features that come with the app.
Detailed Customization
Users can make refined and defined changes to photos and images on the Photo Editor Pro app. While on the app, users will find themselves exploring customizations that will allow them to make changes to images. You can have fun with options like the rotate and crop options on images. You can also flip your images horizontally and vertically for unique experiences.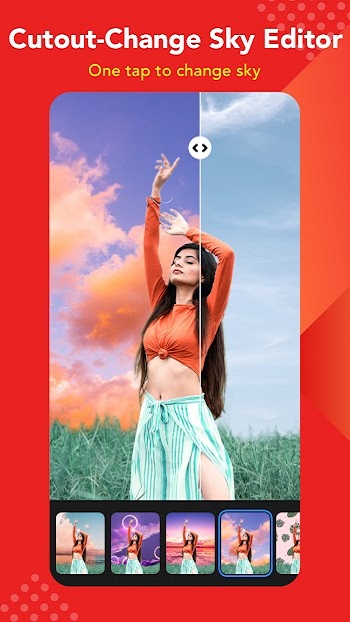 Make additional changes to your images by customizing each picture's contrast, brightness, saturation, and warmth for tremendous changes. Adjust shadows and highlights to make unique focuses to your photographs. You can also add fonts for further description and use stickers to make your images look more interesting.
Hundreds of Photo Effects
Android users can explore and access simple customizations on this app. Changes can be made to your pictures and images with the photo effects on the app. These effects can be activated and used with ease.
Play with special visual effects like glitters, vintage filters, sparkles, angel wings, and other interesting photo effects from the collection of over 100 customizations. Explore all visuals and effects on this awesome app.
Aesthetic Photo Editor
Enjoy this photo editor with great aesthetics and editing experiences. This app features many interesting features for you to apply to your images and attain beautiful looks. Do not hesitate to enjoy the profound visual experiences on your photos while you make complete customization to your pictures with the photo editor.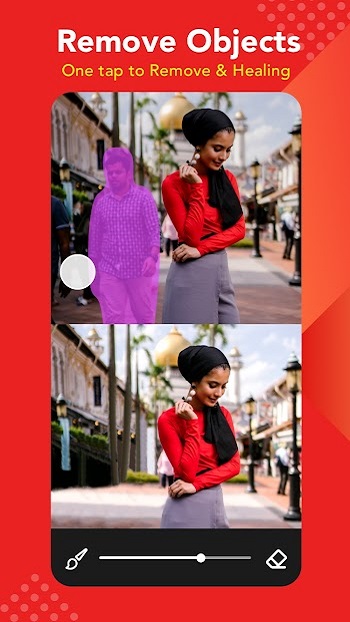 Change Your Body Shape
Confidence is essential when taking photos. Those breeding insecurities about their body can retouch any part they wish to. The Body Retouch option is available to all who want to make specific changes to their body shapes. This feature will enhance your body, allowing for a better figure in your photos.
You can change your selfies by slimming down your face and body to attain a better figure. Make your legs look longer with the Elongate effects and make the overall photo look better. In addition, your hairstyle can be changed, muscles can be added, and tattoos can be gotten in the app. Take a picture and change your whole look with this aesthetic photo editor.
Photo Blender and Light FX
Engulf yourself in an awesome photo blender feature in the Photo Editor Pro premium and be able to create great artworks mixed from two different images. You can create special visual experiences as you try to explore these features.
You can also explore great lighting effects that brings out a professional camera light outlook in the Photo Editor Pro App. Use the lens, splash, bokeh, and other exciting light effects while you completely alter or change the looks of your pictures.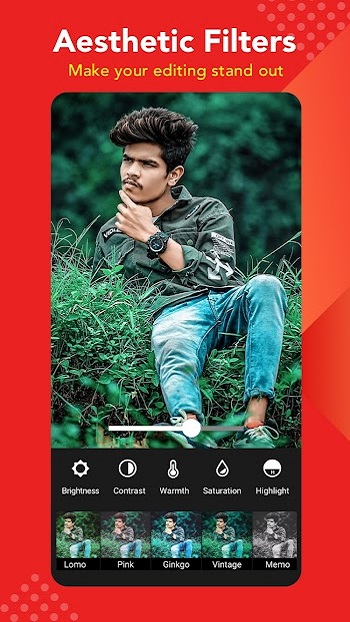 Glitch and Blur Background
The app features interesting blurring effects to give your pictures a more aesthetic look. Select the point you want to blur, and the AI will blur the background to your preference. This will leave you with amazing results like professional DSLR pictures with great blurring effects. Photo Editor Pro offers a convenient 1:1 square ratio to blur the background for Instagram. This type of picture style is what you would see on Instagram.
You can also enjoy the best glitch effects on your images when you bring in the combined modern and old-school looks. Create intense and powerful visual experiences that would capture every viewer's eyes.
Create Collages
After spending time customizing and editing your images, you can align those images to a beautiful photo collage using Photo Editor Pro 2022. Many awesome grids are available in Photo Editor Pro, do not hesitate to choose from those options. You can customize backgrounds, filters, and frames as you create those beautiful collages.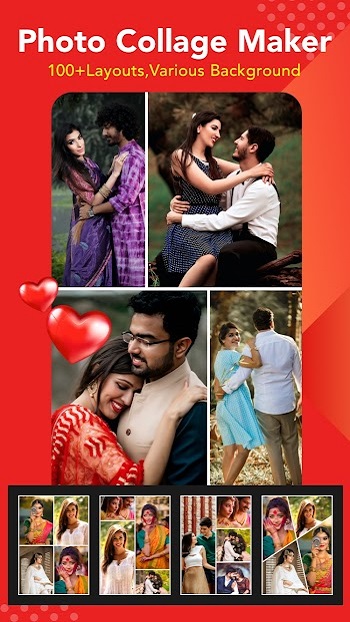 The app offers interesting visual effects with beautiful aesthetics, cartoon settings, and Halloween for those interested. Photo Editor Pro allows users to enjoy the app fully with many customizations and photo collages.
Conclusion
Download Photo Editor Pro to finalize changes to your images and photos. Go to the app's settings to know how to use Photo Editor Pro. You can now enjoy all the interesting features and make great changes to your images. Explore all the available customizations to edit your images when you download Photo Editor Pro for free.