Download Hailey's Treasure Adventure to experience a 3D life as a determined lady. Journey across various locations to defeat enemies and find hidden treasures.
About Hailey's Treasure Adventure
Hailey's Treasure Adventure is a simple adventure game with many puzzles. The game has an exciting story, making it immersive for players. It also manages to create visually pleasing 3D graphics to entice its players. The game allows you to go on a mission like Hailey's, looking for your father's lost treasures. So, the whole game environment is themed after various treasure and mine-related content.
The game has a simple storyline, but the gameplay can be challenging. If you want to progress in the game, there are multiple maps and puzzles to solve. These include challenging questions, quizzes, etc. Each game level has different obstacles. But since Hailey's so determined to succeed, you'll have no choice but to find answers and solutions to every puzzle that comes your way.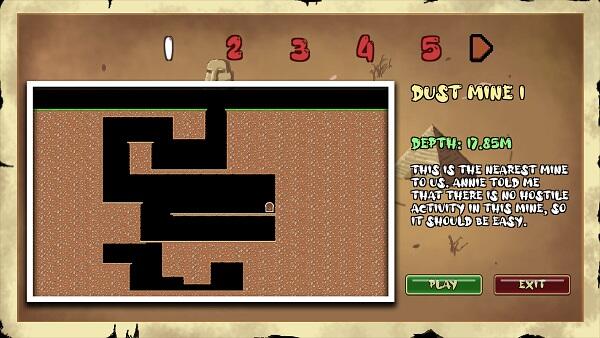 LAGS developed the game, and it is free to play with the version. The game only takes up a small space on your device, too, so you don't have to worry about installation. You can easily play it on any mobile device running Android 5.0 and above. Due to the challenging puzzles, the game can not be played by kids, but with lower difficulty, teenagers will still have an enjoyable time solving the puzzles.
Once Upon A Treasure!
Once Upon a time, Hailey's father was a famous and skilled miner. He was known to mine the most extensive minefields there are. However, he disappeared one day, and rumors began to spread that the old man was not dead. At the time of his death, he left his family sad. So Hailey and her sister had to struggle in the small town and find ways to survive on their own.
Later, Hailey was tasked with paying her father's outstanding debts when a stranger demanded. So Hailey faced two options; either marry the stranger demanding debts or find her father's lost treasure.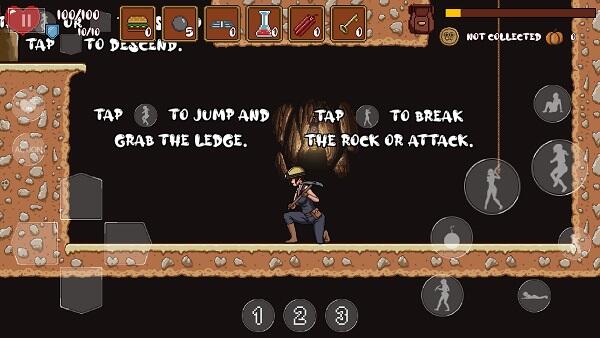 Obviously, Hailey opted for the second option. So, with little information, she set out to find the place her father's remains lay. This elaborate story not only makes players attached to the game but also boosts their spirit of adventure in ensuring Hailey finds the treasure and pays off the stranger.
Game Features
Aside from its interesting backstory, this game has some exciting features to sustain its brilliance and allow players to play great. You can check them out below:
Graphics
Although the game isn't as bright as many action games, it still has an excellent array of colors. The graphics are also stunning, making the quest, characters, and background all beautiful. The layout is clean, smooth, and easy to use for any player. So you can rest assured of a great gaming experience when you play this game. The background is set as a dark environment so you won't see much in the environment, but you'll often come across enemies and other characters in the game that might try to hinder your progress.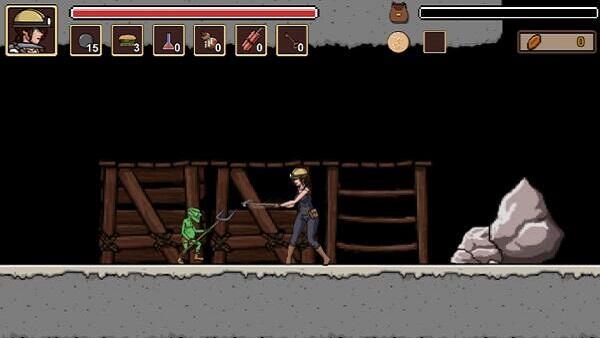 Animations
There are additional animations in this game that makes it even more enjoyable. The newer versions have 12 more animations than the initial ones based on players' requests. This means you'll be able to see some realistic movements from your character and the enemies. You'll also be able to see some characters, such as head hunter, goblins, honey maker, etc., change their movements.
Enemies
The game was initially released to host a few enemies. However, many players commented on the lack of characters, which was added in the following version. Now, you can play the game and encounter many characters, such as zombies and spiders. Depending on which level, you might have to defeat a few or a horde of these enemies if you don't want to lose.
Dynamic Maps
Anyone who has good navigational skills will find it easy to find their way across this game. The maps are well-detailed enough to allow you to flex your map reading skills. The map shows details of what you'll face ahead and all the places you've been to. This interesting feature makes the game easier because you can forecast the next round and make preparations for how to survive. It's also a great help in finding hidden treasures.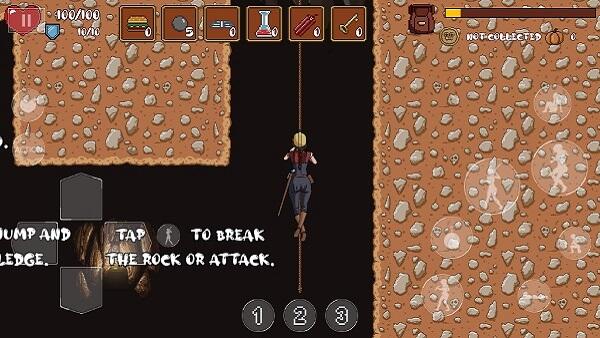 Teleportation
The game has a teleportation power that you can activate once in a while. This feature was included to reduce the time you spend traveling. So rather than travel miles without any prospect, you can teleport instantly to and from different locations. This feature allows you to find answers to puzzles faster and easily find hidden treasures in the game. It's the game's way of allowing players to save time and energy while still getting a nice challenge.
Game Skins
Hailey is a pretty fit lady, but it can get boring staring at the same character throughout the game. So, there is a feature that allows you to spice things up by taking Hailey to the shop and getting new skins. So, you can customize your character to change her dress, weapons, and tools. You can also equip her with armor and outfits that make her look different. There are many skins here, and you can mix them up, so you don't have to worry about running out of outfits.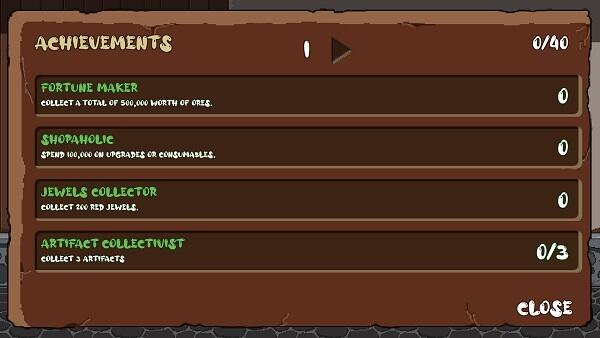 Game Levels
The game starts with the most basic level, where you have to find solutions to simple puzzles. But the more you play, the higher you go up the levels and the more complex the game becomes. You'll have to face more enemies, solve more puzzles, and make faster decisions when reaching the problematic game levels. This makes the game more challenging and exciting for players.
Conclusion
This is an interesting game with an exciting concept. The game manages to fuse the gap between adventure, puzzles, and casual gaming. You should download and install Hailey's Treasure Adventure for a thrilling experience in the unknown land full of goblins, spiders, and other measly creatures.


Join Telegram Group
Download Hailey's Treasure Adventure to experience a 3D life as a determined lady. Journey across various locations to defeat enemies and find hidden treasures.