Download Dragon Mania Legends APK, an awesome simulation game where players engage in training and fighting with dragons. Dragon lovers are sure to enjoy this game.
Dragon Mania Legends
Dragon Mania Legends is a mobile game developed by Gameloft SE and released in January 2015. The dragon simulation game takes players to a secret island where they become dragon trainers and experience a new adventure. Dragon Mania Legends 2022 was inspired by games of a similar genre, and it has gained beautiful reviews and ratings since its release. Users with Android and Apple devices can access the game smoothly.
Game Description
Dragon Mania Legends game welcomes players to Dragolandia, a secret island inhabited by dragons and filled with exciting adventures. You should try out the Dragon Mania Legends game if you have what it takes to train a dragon and become the greatest dragon trainer. In this dragon fantasy city, set up your team of dragons, train, breed, help them master their powers, and prepare them for battles.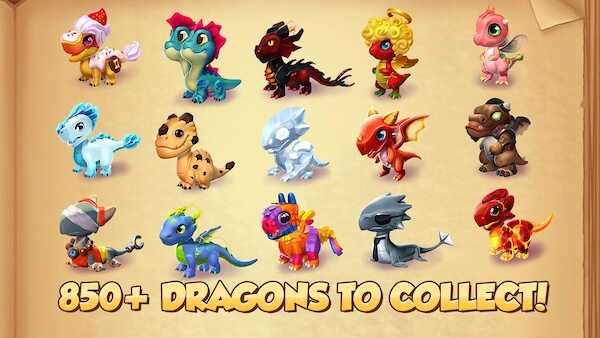 Coming into this magical world of dragons changes everything for you. Your major goal is to meet up with different types of dragons and collect and train them. Take the baby dragons to school to improve their magic and skills. Since this island has been hidden away for a long time, there are several unknown secrets you might have to discover yourself.
You have the opportunity to reform Dragolandia using strange and magical decorations provided in the game. Explore this city, become its mayor, and uncover your passion for construction and design. The city should have schools for grooming, a play area, supermarkets, and training camps.
Features of Dragon Mania Legends
Here are the exciting features of Dragon Mania Legends:
Dragon Mania Legends Gameplay
Dragon Mania Legends is a simulation game of urban planning and growth with training and warfare. Dragons of diverse colors, shapes, sizes, abilities, and special skills serve as the main protagonists. Your task aims to gather dragons for an empire and develop young dragons to become the fiercest dragon warriors. Then lead your army into combat throughout the map's various nations, vanquish all adversaries, and restore peace to the planet.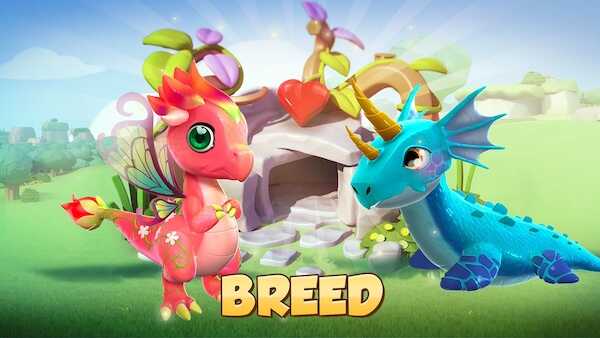 Along with this primary objective, there are a number of side objectives to complete, such as gathering rare artifacts, gathering wealth to build cities, and engaging in unique dragon combat missions to obtain unique rewards. According to their attributes, the nine sorts of dragons in Dragon Mania Legends all dragons are Fire, Wind, Earth, Water, Plant, Metal, Energy, Void, and Legend.
Discover Different Missions and Levels
Dragon Mania Legends update has exciting levels and missions for players, so they are never bored. These missions and levels are fun and enjoyable; rest assured you will be immersed in the game's action. Engaging in every mission allows you to upgrade your dragon to a higher level. Completing each level allows you to unlock new things such as new games, new dragons, and different customization for your city.
Unlimited Diamond and coins
The Dragon Mania Legends unlimited gems feature offers player coins and diamonds that can be used to make in-app purchases. These coins and diamonds can be gotten by playing and completing different levels.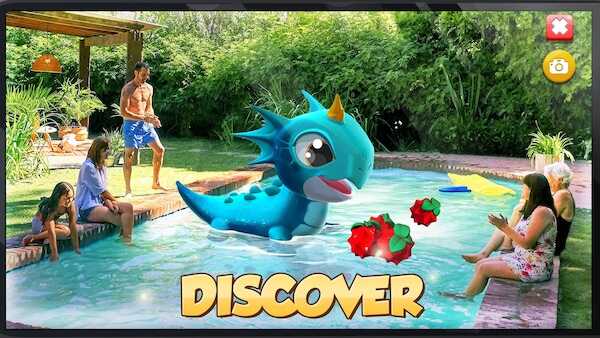 Players also have access to Dragon Mania Legends unlimited money, which can be used to make several upgrades. Your spending and upgrade are not limited, so feel free to spend your money.
Special Training Skills
Your dragon collection is not average; it is well-trained and equipped to battle uncommon creatures on the isolated island using the magic model. Dragons and the magical system combine to create stunning and appealing fight scenarios. You can strengthen the dragon by using such abilities as decimal elemental magic, which combines a wide variety of elements and species to their full potential.
Form Special Types of Dragons
By looking for and gathering various breed species around the virtual world, you may increase the model and the number of spirit offspring. Let's take the challenge by selecting the right pairing; the offspring will demonstrate both the male and female parents' qualities.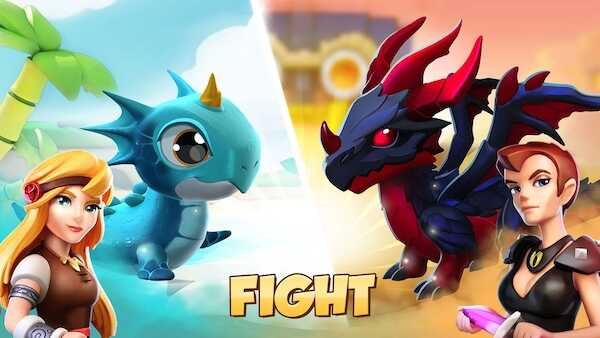 As a result, the dragons in your collection will have unmatched special qualities. Thanks to it, a member will always be ready to fight back no matter how challenging, odd, or strong an adversary you meet.
Care for the Dragons
You may assist your army by taking routine and engaging in modest daily acts to make them stronger. Show them love and compassion regarding cooking, washing, and other aspects of care. Do these acts of kindness because your dragon is beautifully intelligent and can sense honesty from its owner. Additionally, Dragon Mania Legends enables you to enroll in skill development classes and get the dragons schooled so they can be fully formed and possess all scientific essence.
Explore the World Around Dragolandia
You will embark on this extraordinary journey with an army of unusual dragons, stopping at the nearby islands home to various exotic creatures. Take them on a fantastic trip through extraordinary realms, using the magic they have learnt to scale enormous mountains.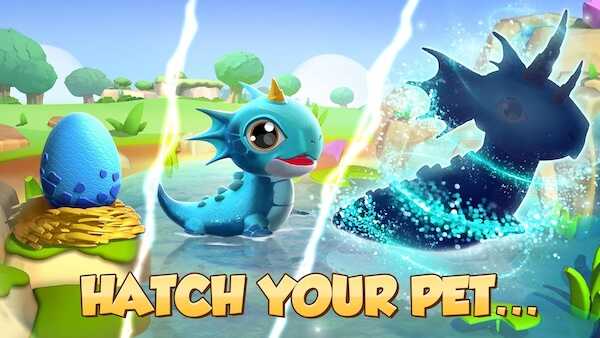 They will get the chance to broaden their horizons, gain information, put what they have learned into practice, and hang out with family and friends after a long day of school. The enchanted city will have amazing perspectives thanks to Dragon Mania Legends.
Final Thoughts
Dragon Mania Legends tips and tricks are available to players who need to practice extra skills and excel in the game. Learn how to breed a sunflower dragon in Dragon Mania Legends and learn how to breed a lighting dragon in Dragon Mania Legends as well. Download the awesome game and become the great dragon trainer of all time.