Download June's Journey APK, the master adventure game with an addictive storyline. Journey with the detective June to gather clues and unravel all the twisted mysteries!
About June's Journey
June's Journey is an adventure game published and offered by the gaming company, Wooga on the 3rd of October, 2017. The game is available on Android and iOS devices and can also be played on PCs, tablets, computers, and the like. June's Journey functions maximally on devices with operating systems of Android 4.4 or higher. The game undergoes reviews and upgrades, with newer versions containing more features being released from time to time.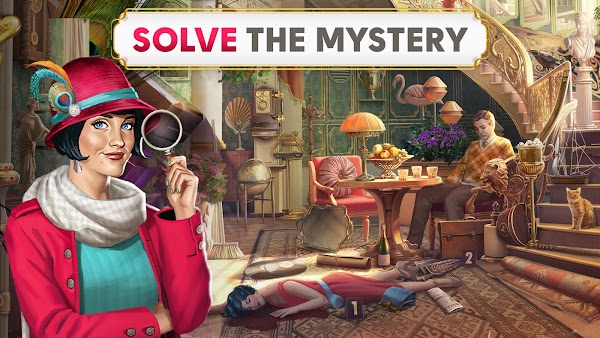 June's Journey is a puzzle-solving, voyage and adventure sort of game in which the players have to put pieces of a clue together to fix a problem. The game features a series of levels, missions, and quests that come back to back. Like many other adventure games, June's Journey is very entertaining and keeps players hooked to the screen. The main character's activities are very detective and require sharp eyes and an open mind.
June's Journey is a leading game in its genre, its porous and amusing features gaining popularity. As a result, the game boasts remarkably high ratings and generally positive reviews. The realistic nature of the gameplay also gives June's Journey an added advantage, with certain reviews relating the gaming experience to watching a movie.
Storyline And Gameplay
June's Journey is the adventure story of a woman, June Parker, who happens to be the game's main character. June loses her sister and her brother-in-law and is determined to unravel the cause of their mysterious deaths. June's journey begins in New York, the former residence of the deceased, where she goes to look after her niece and begins her mission. In New York, June realises that a prize award of millions of dollars is already in store to uncover the truth behind the murder.
As June takes on the task, she unravels deeper and more shocking secrets related to the case. The issue that seemed quite straightforward begins to get more twisted and confusing at the moment. Yet, during all the confusion, June is tasked with sifting out the truth.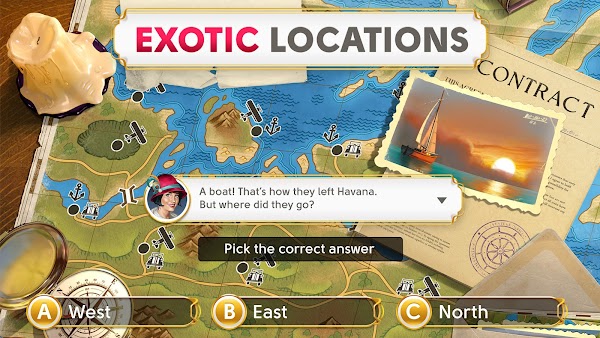 Hundreds of clues are lying around and waiting for you to pick up on them. To do this effectively, you must be sharp-eyed and meticulous in all your searchings and deliberations. You have been transported to a world of glamour, luxury, and thrilling adventure, and many people around you have a connection to the case. You will have to be very smart to identify them.
Sometimes, wrong clues and witnesses come into the picture to try to sabotage your investigation. There will also be people with fake identities, anonymous emails, threats, and blackmail. Many mind games are going on, and your patience is continually tested. However, to win, you will have to remain levelheaded and intuitive.
While playing June's Journey, you can be sure to be completely transported into the world of a detective. You will need to keep notes and have a sharp memory. June's mission is not restricted to a particular location as she gets to travel around the world using discovered maps and following where the clues point.
There are different characters in June's Journey, and the main character gets to link up with them from time to time as she travels around different locations. Each character has a unique personality, background, and connection to the game. Some of them are your friends who can assist you in your missions at certain times, some are just as standby or witnesses, and others are more importantly linked to the case you have to solve.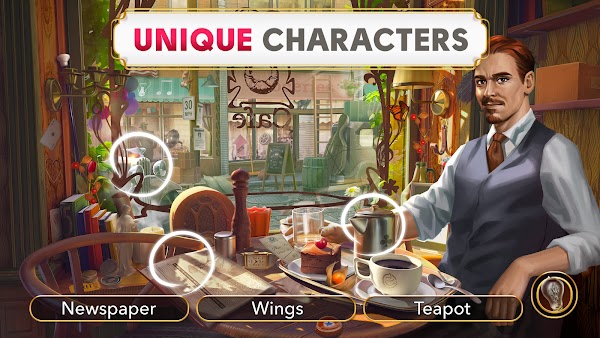 June's Journey also incorporates certain feasts and celebrations into their game for an overall realistic effect. You can attend parties, hangouts, and meet-ups with people. Remember that June's Journey is a story game, and the outcome of the game depends on the direction you choose to play in. You could either arrive at positive or negative results at the end of your game. There are dialogue and options to choose from when interacting with people or making choices.
One mistake can cost you your entire hard investigation work, so never lose guard. If the player is not focused, they might follow wrong leads or miss vital clues that would have aided their gameplay. The game also provides hints from time to time and points out important objects, events, or locations. When playing June's Journey, however, there is no room to be bored or tired, as there is always something to do, see, and find!
Missions and Challenges
The missions in June's Journey are varied and take place in different locations. However, the missions still center around problem-solving and investigation in different situations. There are romantic scenes, casual scenes, murder scenes, and many other mind-blowing scenarios. The challenges are endless, each one different from the others in a special way. By venturing on all these missions, you sharpen your detective skills and fully implement them in finally conquering the game.
Other Features of June's Journey
- Realistic 2D Graphics. June's Journey has very realistic graphic settings. The details of the environment are intricate. The details are well represented because they contain clues that have to be visible or well hidden.
- Free to Play. June's Journey is free to play and download, although there are provisions for in-app purchases.
- Offers both online and offline modes. June's Journey is an online game but can be enjoyed in offline mode where situations do not allow access to the internet. You can also save your game progress to your Facebook account for cases like when you log in on another device.
- Massive Landscape and Outreach. While playing the game, there are opportunities to travel around to different countries in the game. In addition, different events take place in different parts of the world that the game provides a glimpse into.
- Play With Friends. You can challenge your friends to join you in the game online mode. You can scout on adventures together or compete to become the best detective.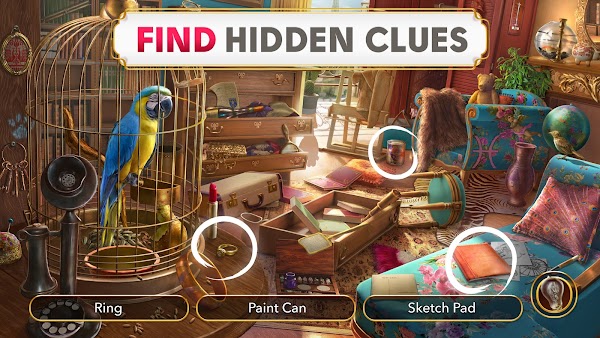 Conclusion
June's Journey is a must-have, especially for those who enjoy puzzles and brain-teasing games. The events in the game all lead smoothly to one another and give the player a fulfilling sense of achievement throughout the game. The player experiences the game from a first-hand perspective to heighten participation. June's Journey is an awesome recommendation for all gamers to pass the time, have fun and do some awesome brainwork simultaneously!


Join Telegram Group
Download June's Journey APK, the master adventure game with an addictive storyline. Journey with the detective June to gather clues and unravel all the twisted mysteries!