Download and install Manor Matters APK to solve puzzles and find hidden objects inside an old, abandoned manor. Your task is to investigate what happened.
Introducing Manor Matters
Your task in this game is to make Castlewood Mansion an ideal place to live. Manor Matters is another cool game from the developer and publisher Playrix. After creating the highly successful Homescapes series (a game that has garnered a lot of downloads on the Play Store for several months consecutively), Playrix decided to develop Manor Matters to maintain the same success of the Homescapes series. With highly intellectual puzzle gameplay blended with the task of locating objects, are you up for discovering the mysteries of Manor Matters?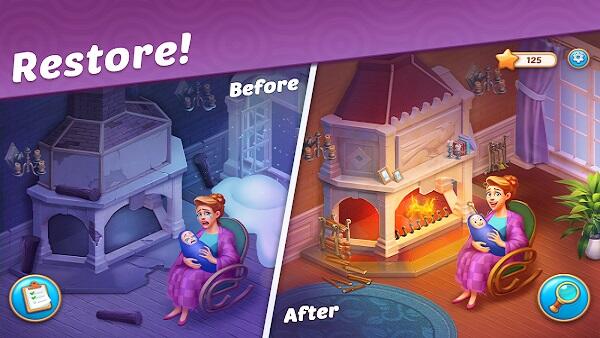 With Manor Matters, you will get the chance to exhibit your detective skills to find a solution to a series of puzzles.
The Story
This game is a blend of decorative gameplay methods of The Sims and locating concealed objects. Manor Matters brings to life the context of a mysterious and strange old Castlewood manor house that was once a billionaire's home.
The mansion has now been abandoned and has become gravely degraded. However, there are still several rare decorations and antiques in this mansion. But it appears like there was a gloomy feeling to this place as if it was cursed by something horrifying, so until now, no one has ever tried venturing into the mansion. As a brilliant detective, your task is to uncover the mystery surrounding the old manor while renovating and making it as beautiful as it used to be.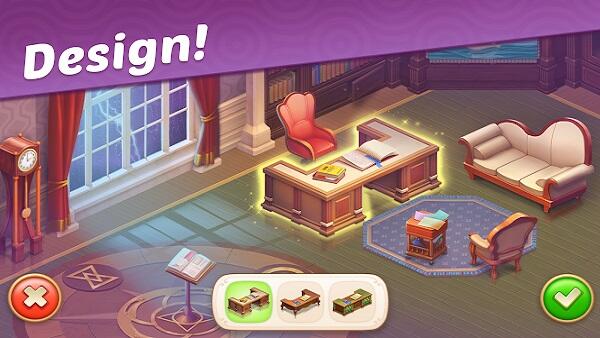 Discover the Castlewood
When you enter this manor, you will be taken in by its majestic property. Even though there are several degraded places in the manor, you cannot deny the vastness and splendor of Castlewood. With crumbling furniture and large, torn curtains, a haunted mansion would be what comes to your mind.
The publisher cleverly designed the scenes so that they seem mysterious and creepy to stimulate your curiosity as a player. Why was the manor abandoned for so many years? Is there anything shady about the abandonment? These questions will come to your mind immediately after you launch the game and go past the story.
Before you enter a new room, you will have a companion to tell you what item you should search for. In the beginning, the first-floor rooms have a pretty simple level. But do not relax, because things will gradually become more complicated as you explore more rooms on higher floors. For example, objects can be hidden in secret places or covered up so that you may find it hard to spot them. But searching is not only what the game is all about; you will have to guess the shadow while trying to collect objects, and you must find them before your time runs out.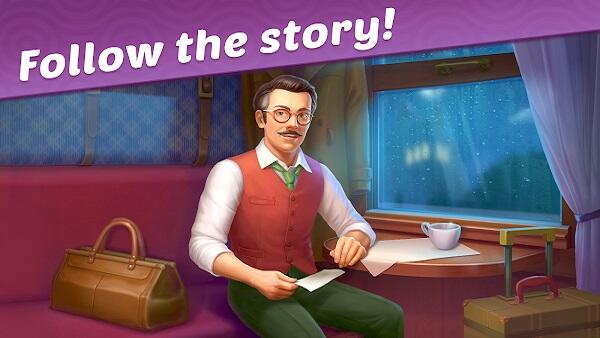 If you think you are at an impasse, you can watch the ads for better suggestions on how you can proceed. Although it takes some time, the ads can be pretty helpful. Or you can purchase more time if you think you are getting closer to an item.
Decode the Mystery Puzzle
Your companion's name is Carl. He used to be the assistant of an explorer who visited Castlewood but mysteriously went missing. Because of his experience in Castlewood, Carl will guide you on which paths to find hidden rare items in the manor. And your mission is to find a solution to the puzzle to get these items.
Complete certain quests to receive some lightning and use it to locate the treasures. The magnifying glass can be used to find valuables in the rubble of an old room. You will receive some stars when you complete a decoding quest. The number of stars you will get depends on your completion time and skill.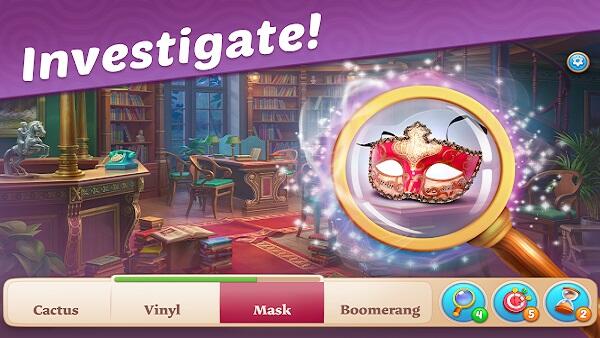 These stars will help you remodel your vast mansion. The remodeling task will be assigned to a skilled builder called Bill.
As you complete the game, the old and drab villa will gradually become a new beautiful and sparkling manor.
Graphics
This game was developed according to the inspiration of the widely-popular game, Homescapes, so you will discover that their graphics are similar. However, contrary to the room filled with colors and flowers in Homescapes, Manor Matters portrays a more creepy and darker scene.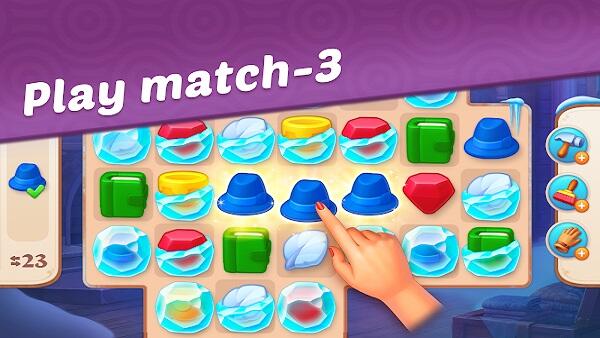 The advantage, however, is that the apartment design is eye-catching and meticulous. In addition, the plot is pretty creative and seamless, making you fascinated with each scene.
Features of Manor Matters
Straightforward and Understandable Gameplay: In this game, you will need to locate hidden objects and play puzzle games before you can complete the missions. It may appear somehow stressful, but all thanks to the transparent arrangement and clear instruction, you can experience the awesomeness of this game to the fullest. Through an entertaining and captivating plotline, you will have to earn stars by completing scenes so that you can unravel the answers and mysteries. Although people of all ages can play Manor Matters, the game still provides some form of paranormal events, making it even more captivating.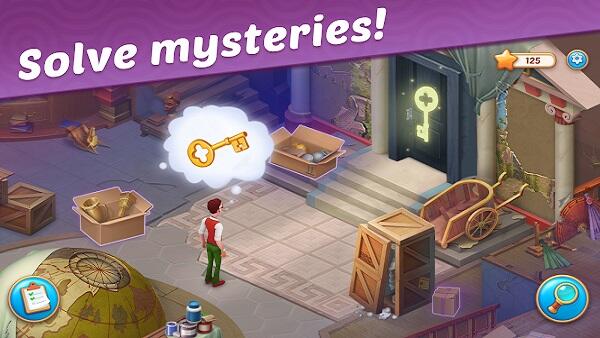 Scene and Star-Based Rewarding System: This game provides players will scene diversity to explore and enjoy. However, you are not allowed to choose a specific one to play. Since the game is based on a story, you will have to play the scenes in order – this will allow you to better understand the puzzles. The game progresses according to levels, and there is always a particular scene for you to play before you can advance to the next one. If you fail one scene, you will have to replay it until you have completed it. Failure is not uncommon in the game, but the trick is not to give up. Some players may find this game pretty challenging. The objects are hidden well. In each scene, you will come across several tasks displayed on your device's screen for you to complete and earn rewards.
Final Thoughts
When you play this game, you will encounter a lot of mysteries in the mansion. It is left for you to decide if something shady is going on in the mansion or not. You will also be quite suspicious about the situation of things. You will wonder what has happened to the lost explorer, and you will suspect Carl of not being who he claims to be. This game will drive you to find answers to solve mysteries.


Join Telegram Group
Download and install Manor Matters APK to solve puzzles and find hidden objects inside an old, abandoned manor. Your task is to investigate what happened.