Download Township APK latest version and build a self-sustaining town. Ensure that you grow your food and trade with neighboring towns to earn revenues.
In-Depth Details about Township APK
Township APK is a simulation game by Playrix. It requires that you build a small town and make it large enough to accommodate all the residents. You will also be required to make it self-sustaining.
It is set up in a way that you need to ensure that your food production is high enough to feed all the citizens. You will also have to construct factories where different items can be produced.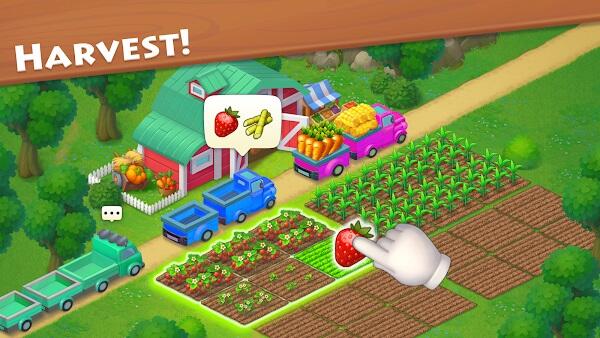 And to top it all off, you will need to establish trade routes with other towns, allowing you to earn money. The game is quite detailed, and it will take some time for you to get used to it.
An Immersive Gameplay
One of the reasons Township APK stand out is the level of detail in the gameplay. You will need to tend to your crops, ensure that the factories are running smoothly, and keep an eye on the trade routes.
It can be quite challenging at times, but it is also gratifying. The game does a great job of simulating a real town, and you will quickly get immersed in it.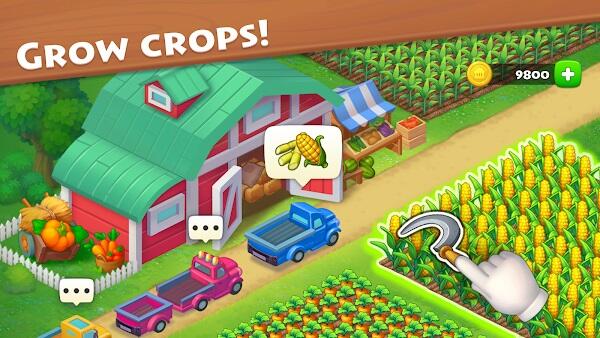 There are also many different activities you can take part in, such as fishing, farming, and mining. Each one of them is well-implemented and adds to the overall experience.
If you want to expand your town but have insufficient resources, you can use in-app game items for continuity. These in-app purchases are affordable ($1.99 to $119.99).
A Vibrant Community
This game boasts a vibrant community that will contribute significantly to the sustainable growth of your town. You will have industrious workers who will take care of the factories, farmers who will plant crops, and miners who will extract resources.
And you will also have neighbors with whom you can trade. The community is quite active, and you will often see new buildings and decorations popping up.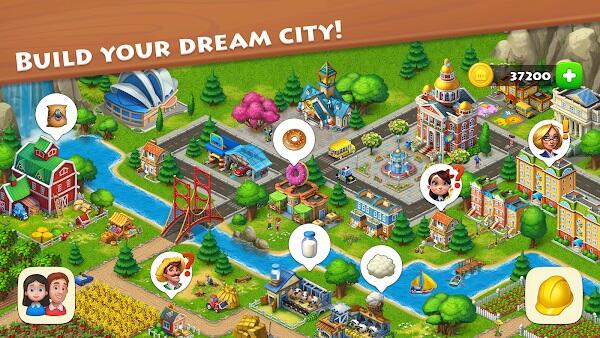 The game also features regular events that everyone can participate in. These are a great way to interact with other players and earn rewards.
Aesthetic Visuals
Township APK features beautiful visuals that are pleasing to the eye. The colors are vibrant, and the overall art style is very pleasant.
The game also runs smoothly, even on older devices. There are occasional hiccups, but they are few and far between. Overall, you can expect a very polished experience.
Diversify Your Economy
If you want your town to thrive, you will need to diversify your economy. You can do this by opening businesses that can support your town. They include: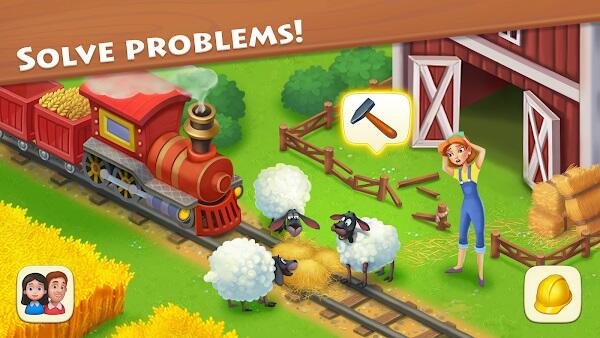 Restaurants. You can start eateries that will serve the citizens of your town. Make sure to offer a variety of dishes so that everyone can find something to their taste.
Retail stores. You can open stores that will sell clothes, books, and other items. Make sure to stock up on a variety of goods so that you can cater to all sorts of customers.
Cinemas. You can build cinemas that will show the latest movies. This is a great way to entertain your citizens and earn some extra cash.
Zoos & Animal Orphanages. This is a great way to attract tourists to your town. Make sure to build a variety of enclosures so that you can accommodate all sorts of animals.
There are many other businesses that you can open, and it is up to you to decide which ones will be the most profitable. Experiment and see what works best for your town.
Stamp Your Sovereignty
Once you've built your city, you must protect it from raiders. They will come in waves, and you will need to use your resources wisely to defend yourself.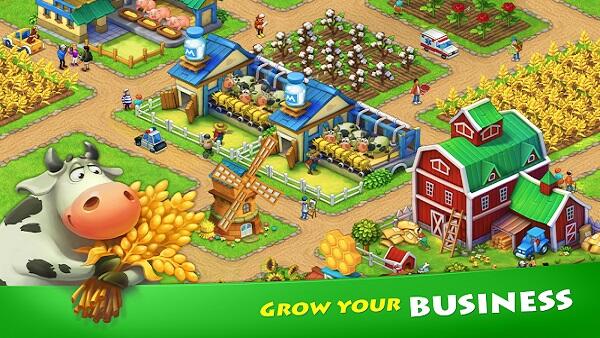 Build walls and towers to keep them out, and ensure to upgrade your defenses as the game progresses. You can also train an army to fight them off.
Additionally, you will need to design a frag and establish landmarks to mark your territory. This will deter other towns from attacking you and help you forge alliances with other towns. Some of the landmarks you can unlock include Big Ben and the Statue of Liberty!
Play with Friends!
Township is a great game to play with friends. You can collaborate with them to build the perfect town, and you can also compete with them to see who can achieve the highest score.
The game also features a co-op mode in which you can help each other out. You can trade goods, share resources, and even send gifts. This is a great way to get some help when you're struggling, and it's also a lot of fun.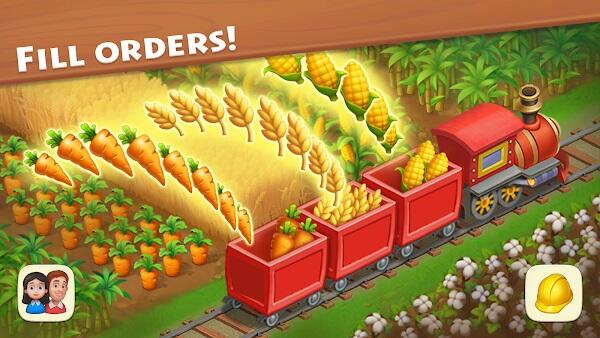 You can even connect with your Google+ and Facebook friends to see how they're doing. However, this mode requires a sturdy internet connection.
Township APK Unlimited Money and Cash Anti-Ban Download
The Township APK unlimited money and cash 2022 is the latest version of the game. This improved game offers numerous free features, enabling you to advance your gameplay without hassle. They include:
Township APK Anti Ban. If you want to play the game fear-free, you need a version that cannot be detected. The Township APK Anti Ban 2021 is undetectable and promises you a great experience.
Township APK unlimited Money and Cash Latest Version. The original game is quite limited in terms of in-game money. This can be a hindrance to your progress, especially if you want to buy high-end items. The Township APK unlimited Money and Level Version gives you an infinite supply of both cash and coins.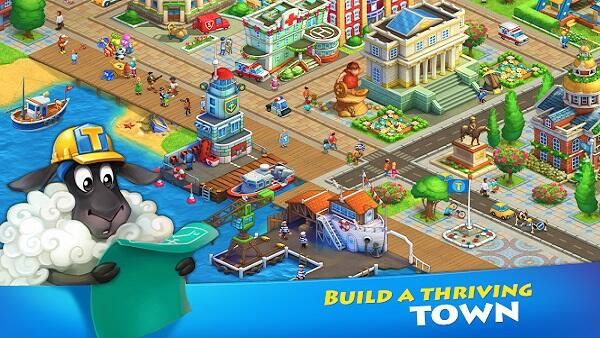 Township APK level 100. The Township APK Not Banned allows you to advance to the maximum level without restrictions. You can achieve this by playing the game continuously or using a leveling guide.
No Ads. The Township APK Anti Ban new version is ad-free. You will concentrate maximally on establishing your town.
Conclusion
The Township APK is your ultimate building simulation game. It is packed with features to give you an immersive experience as you create and manage your dream town.
The Township APK unlimited money and cash download also give you more power to progress in the game without worrying about in-game limits. You can achieve anything you want with this version.