Download Minion Rush APK, an action platformer game to run with the Minions. Have fun as you unlock several costumes, collect bananas, and fight villains.
Minion Rush
Download Minion Rush, a free mobile game developed by Gameloft SE and launched in June 2013. If you love the Minions and enjoy basic games, then Minion Rush is the game for you. The game is a popular runner game inspired by similar games of the genre. Players will find themselves addicted to the innovative gameplay. With millions of downloads globally, the game gives players an exciting experience with the creatures speaking gibberish.
Game Description
The real-time video game Minion Rush is centered on the Minions, the more recognizable figures from the legendary 3D animated series Despicable Me. Every personalities' behavior, ideas, and capabilities were carried over into the Minion Rush game. So get ready for uncontrollable laughter and a vibrant 3D animated visual concept.
The Despicable Me 2 and 3 series are heavily referenced in the Minion Rush's storyline. Now working for the discreet AVL, Gru's faithful companions (Anti-Villain League). The companions have to accomplish a multitude of tasks, such as picking bananas or amassing stars on the moon, and many more, to counteract supervillain operations.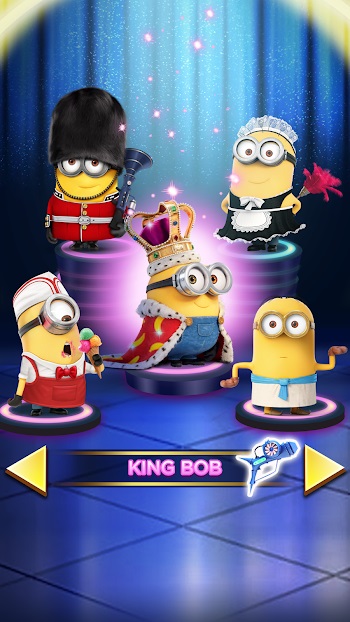 Your main objective is to continue sprinting without halting. You would assume the role of a minion attempting to escape his chains and overcome a number of obstacles while attempting to eat every banana and coin along the route. To get so much-needed bananas, your Minion will do anything. The innocent hero will unknowingly run across bad bosses while traveling.
The player would halt along the journey at locations like Mignon Beach, the Durakavalian, Gru's lab, and more. The classic movies had an impact on these places as well. By executing missions and accumulating bananas, the player could receive digital money that they could use to acquire the protagonist's stylish outfits, upgrade his abilities, and unleash extra features.
Most of the items we collect go toward rank progression and increasing the Minions' all-time beloved jam formula. Bananas are converted into coins in earlier iterations that may be utilized to reveal outfits and buy outfit cards. In the new terms, bananas are utilized to increase the likelihood of winning special Banana Prize Pods.
Minion Rush Gameplay
Increasing your degree of play is your primary objective. Any five tiers you advance will get you a legendary status, such as Clandestine Operative, Covert Operator, Up-and-Comer, etc. Currency and outfit cards are also offered with the tags as bonuses.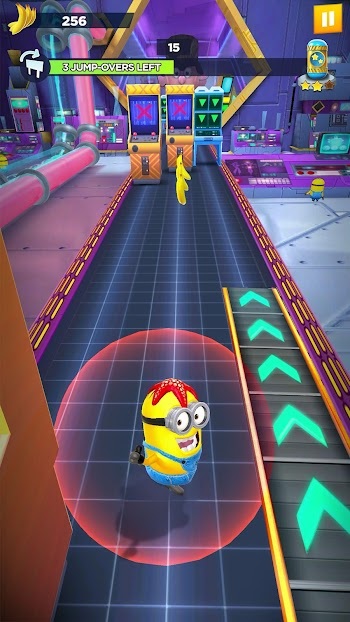 As previously said, you would begin the game by sprinting alongside Dave. There will be three lanes to sprint upon, and bananas will be hovering there, ready for you to "consume." How do you eat them? Allow the figure to move between them, just like in the previous racing video games.
Players can scroll up to hop, scroll downwards to dodge or bounce onto the next lane to bypass obstructions. It is also simple to move between the three paths. Elevate your Minion to the left or right to choose the desired route. You ought to gear up your Minion with unique energy in order to tackle the bosses. You can repeatedly alter the Minion's attire to defeat various bosses during the journey.
Features of Minion Rush
Check out the features of Minion Rush:
Outfits and Powerups
Using powerups, your Minion can tackle other minions and monsters, break down walls, and gather bananas.
The outfit your Minion is wearing is only a portion of their overall outfit. Every outfit has unique characteristics and skills to help the Minion carry out his tasks. The improved clothing version incorporates new designs and various splashes of style, like the overalls used in the film. Cards, bananas, tokens, dollars, costumes, and other currency can be used to buy clothing or earn them as gifts. You'll receive fresh little chores daily to finish in exchange for reward pod tokens and costume pods.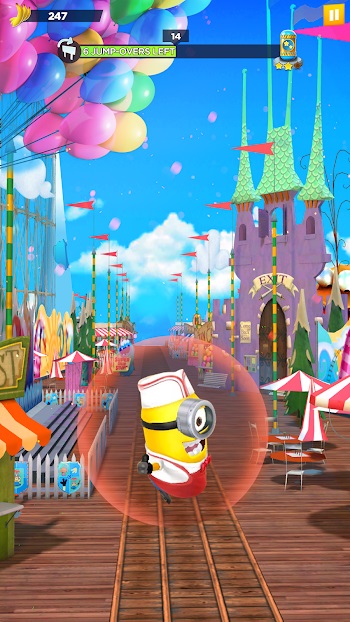 The powerups incorporated into the outfits serve particular purposes. As long as you continue to fill them before use, you can use them whenever you want to trigger the necessary powerups. By avoiding barriers and gliding, the skills are stored. Mixing these motions with gathering bananas and grabbing powerups whilst moving can lengthen the recharge duration. The duration of any powerups you obtain when running is only 5 seconds.
Game Modes
In addition to the conventional single-player option, the Minion Rush latest version also offers a unique objective mode that necessitates collecting particular things at particular spots around the course. Unlike regular operations, these areas are isolated from room availability, and each special assignment has six phases. At the completion of the quest, you'll receive Market Tickets, fever, cash, and reward pods from the special operation, in addition to other items you'll receive at every phase.
Characters
The Minions, other significant figures in the series, and the villainous bosses are the three major groups of personalities in Minion Rush.
The only personalities you may direct and modify are the Minions. Possibly Mel, Jerry, Carl, or Dave might be the person (Mel is a new personality from the third movie). Your primary personality would be Dave when you initially arrive. These four Minions are capable of engaging in some frantic trials in addition to their main tasks. Paul was just lately presented in the short task clip, but up till this point, he couldn't be controlled.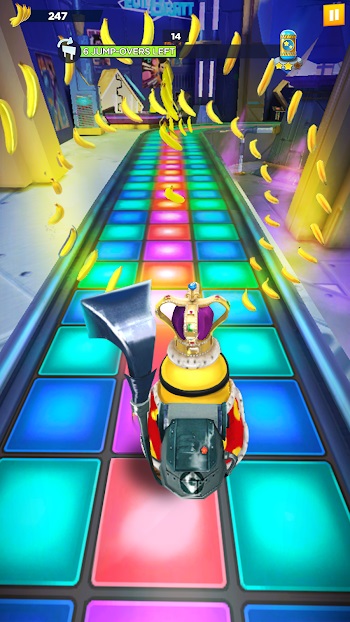 By purchasing multiple costumes for your Minion, gamers can raise some of their Minion's more essential stats. Of the four options, Dave has the most significant number of outfits readily available. Afterward, costumes for Carl, Jerry, and Mel were incorporated into Dave's closet. You could visit this area to buy and unlock various outfits.
Gru, the three girls, and other AVL operatives like Lucy and Dru are represented by the personalities in the instructions. You'll receive instructions from each personality on how to finish a certain in-game objective. They are not accessible or modifiable; the developers command and construct them.
Final Thoughts
Minion Rush download portrays its title to the latter, and the minions live up to their personalities. The game is loved by all who enjoy animations, and its graphics allow players have the best time. Minion Rush's new version is fresh, and it challenges players as they prepare to tackle the bosses.