Download My Little Universe APK to start building the universe you've always imagined you could have. Become a god of your own and the ultimate defender of all you build.
My Little Universe
What if you could create your little universe and be the lord over it? Not possible, right?! "That is about the most unimaginable thing I've read in a while." But what if we told you that with My Little Universe, a world-building game by SayGames Limited, it's not an impossibility?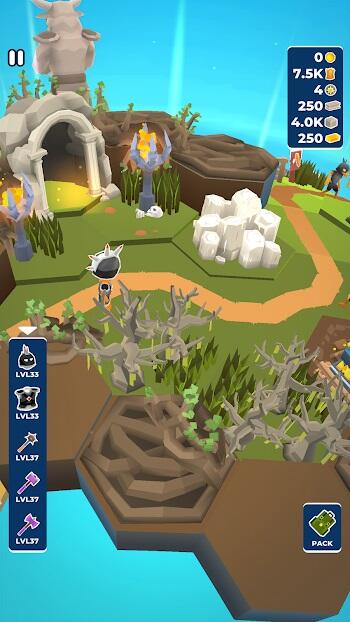 Yes, so what is the My Little Universe app about? Soon, you'll get to know all the details about the app. But, as you must have guessed from the name, it's a little universe you get to build from scratch by yourself. This game makes you into a godlike creature, and your role would be to build and protect a world of your own with your own little hands.
My Little Universe - An Overview
Before you go to your app store to start your My Little Universe download, let's quickly examine the enjoyable gameplay of this game as well as what you stand to enjoy playing it.
First off, what's this game all about?
My Little Universe is a world-building game that allows you to build a small universe by mining, gardening, digging, smelting, logging, and doing so much more. Your role would be to build a perfect universe for your survival and also defend this same little universe of yours from primeval monster attacks.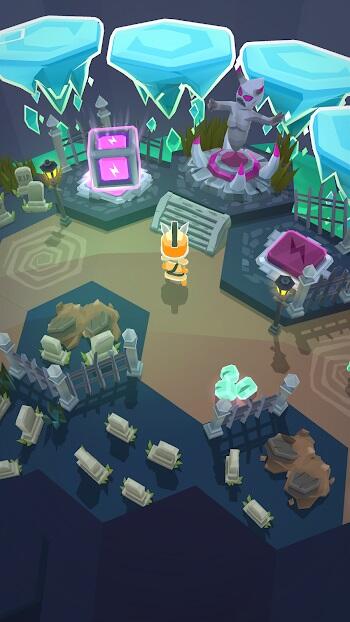 In this game, there's no elaborate story behind the gameplay. Your character is just an orange man with one sole task. The task is to build your civilization with your powerful tool, the pickaxe. As you build, you'd get to mine valuable resources, about 15 different types, and these resources would help you in creating a beautiful environment that your divine little orange character would be pleased to have designed.
As you build your desired civilization, you'd also get to build large industrial facilities to help facilitate your world-building project. You have a facility to smelt your metal, clean your minerals, and even make more weapons (8 different types in all) that you can use to further facilitate your design project. Whether it is an axe or Excalibur sword, your character will also get to upgrade these weapons as they progress to fight any monstrous enemy that may come your way in your design and building task.
Amazing Features of My Little Universe Game
As promised, we'd also be looking at a few of the amazing features of this funny and interesting game before you jump into your app store to initiate your My Little Universe free download.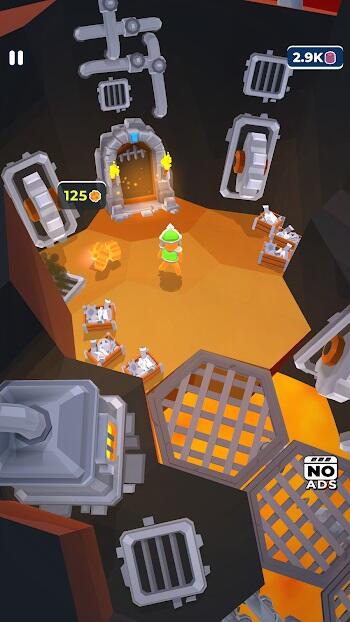 ● A Funny But Enjoyable Gameplay
As hilarious as the gameplay sounds, you'd come to realize as you play that the game offers enjoyable gameplay. Despite the simplicity of its gameplay, My Little Universe offers you different interesting challenges to beat such that it becomes more difficult for you to leave the game without playing for hours at a stretch.
Turning up the game's difficulty are monsters at different intervals for you to beat. You must fight these monsters with all your divine power to continue your beautiful crafting.
Your major tasks would be mining and digging, but as you dig, you'd be allowed to find gems and resources that'd help you in creating that civilization you so desire.
● Simple But Immersive Graphics & Controls
The game is pretty straightforward. As you play, you must immediately assume the role of a god building multiple universes with their bare hands.
From the controls to the visuals, everything in this game has been designed to make life easier for you. As simple as the graphics are, they're still as immersive as every other game, and you'd come to fall in love with the graphics as you continue to play.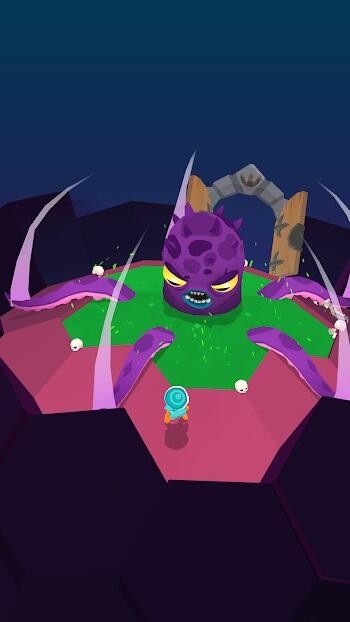 ● More to Explore In-game
Apart from your godlike role, you'd also be open to different in-game features that make the game more challenging despite its simplicity.
You'll get to dig for important resources, erect facilities, create weapons and fight monsters that may come in your way to challenge your authority.
● More Interesting Challenges for You
If you love a game that allows you to come across more challenges as you play, My Little Universe is a great game for this.
The interesting thing is that as you progress in the game, you'd be opened up to a lot of interesting challenges with increasing difficulties as you go.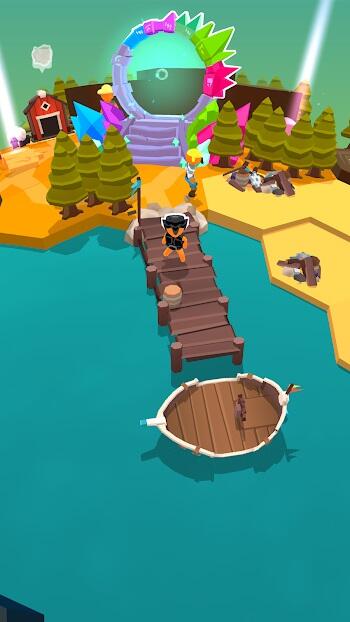 To win My Little Universe Unlimited Money and Gems, you'd have to beat these challenges. And the more challenges you encounter as you go, the more My Little Universe Unlimited Resources you'd get to win in the game.
Conclusion
Some of us imagine the most unimaginable things. Sometimes it's as if there are other universes aside from the ones we have, something Marvel movies have so much in their movies projected to us from series to series. Other times, we imagine what it'd be like to be a god and build our universe, which is what the game, My Little Universe, helps us achieve.
My Little Universe latest version can be a great game to play if you like to unwind and enjoy light humor as you play. You can download My Little Universe for Android from any preferred app store to get to create your small universes and enjoy My little Universe unlimited everything.