Download the My Café Restaurant APK game and start running your very own coffee shop. Engage with your customers and learn their heartwarming stories in this game.
Introduction to My Café Restaurant Game
If you love coffee and having fun, My Café is an exciting game to get started with. The interactive café simulation game allows you to embark on your own restaurant story game. Build your café from the beginning, and make it an amazing one-stop coffee shop in the city.
The realistic coffee shop simulator is offered by Melsoft Games Ltd and was first released on the 25th of May, 2016. It allows users to interact with each other and offers in-game purchases. In this engaging simulation game, you can put your entrepreneurial skills to the test and grow your café business. Put a lot of goodies and coffee in the fridge, and expand your menu as time goes on. Level up your kitchen game and enjoy a fun experience.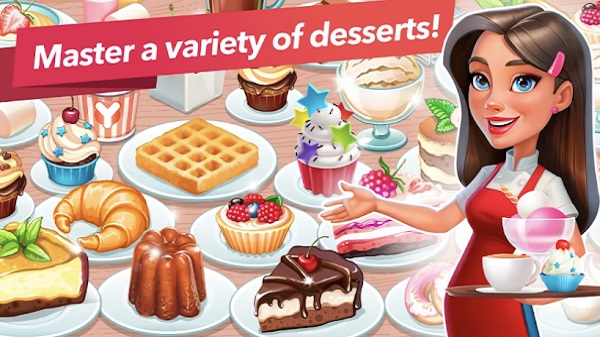 You can even start hiring more professionals to work in your restaurant and style your café with customized décor that makes you stand out. Those who enjoy coffee and running a business should try out this game.
Engaging Café Simulation Game
In the My Café game, you will open a stylish café as an entrepreneur. But don't slack because it's not easy to run a business. You will go through a lot of challenges to run your business like a real-life café and unleash your business strategy the best way you can.
In My Café, you can run your business the way you want to. Build an attractive café and harness your business potential. You will be the owner, but as time goes on, you can determine the price, menu, and the staff you add on. You can also train your staff so that they treat your customers right.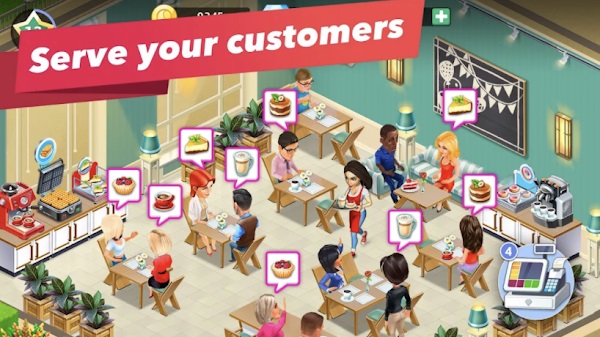 Another fun part of the My Café game is to decide the recipe for your drinks. You can create different kinds of drinks, including team and coffee. The drinks will look amazing, and you need to meet the order of your virtual guest exactly. This means communication is important to find out how exactly they want their drinks to be.
When you start the My Café game, you will have a small coffee shop with only a few chairs and tables. But, you can improve your business as time goes on. The more popular your coffee shop becomes in the city, the more customers you will get. This requires you to expand your café and provide the best services possible to your customers.
The My Café game features impressive graphics, too, so you can easily navigate through and enjoy the experience. There are different utensils and ingredients available to you for making drinks and food. You need to please your customers to get experience points. If you want to get high-tech appliances like coffee makers, vending machines, pastry counters, and furnishing, you need to meet their level requirements.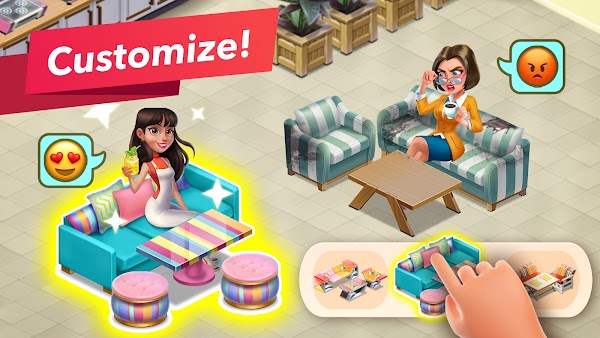 Another part of running your business in the My Café Restaurant Game is to train your staff. The quality of your restaurant and level of customer satisfaction depends on how good your staff is. If your waitresses are slow in serving the customers, customers will complain. Thus, you need to train them to prepare drinks and communicate. Keep in mind that training your waitresses and workers will take some time and money, but you will also need more customers and profit to get there.
Enjoy playing the My Café game, and run your business as an expert.
Set Up Your Business Strategy
When playing the My Café game, you'll need to create a business strategy that will help you gain more customers. You will have to create product combos and promotions to appeal to your customers and make them buy more. You can also decide to reduce prices but ensure you don't reduce your profits at the same time.
Setting up promotions in the My Café game allows you to sell more products, increase sales, and make your customers more satisfied by giving them great prices. Also, you can redecorate your café to appeal to more customers and increase sales. There are so many ways you can customize your café in the simulation game.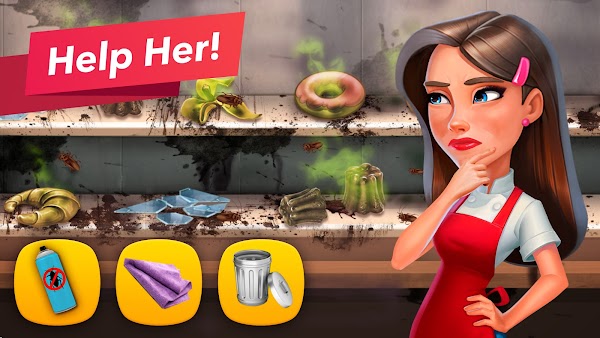 There are no limits to how you can customize your restaurant. My Café offers you a lot of décor styles, furniture, and appliances like air conditioners, bonsai pots, televisions, flower pots, and replacing old window blinds.
Whether you're making a humble little coffee shop or you want something fancier and attractive, there's something for everyone in the My Café Restaurant game. The game also has a social aspect that all players can participate in. You can visit festivals, expand your coffee empire, complete tasks and have fun.
In the My Café Restaurant game, you can meet new friends and compete against other owners of coffee shops. There will be cooking mania challenges that you can participate in and take the top prize of the best barista in the food market.
Heartwarming Storylines with Customers
The My Café Restaurant game also offers interactive storylines that all players can enjoy. The game is never boring and offers a fun cooking adventure. You can play kitchen games and learn about your potential customers at the same time. Find out their favorite orders and use that chance to level up your kids and snacks menu.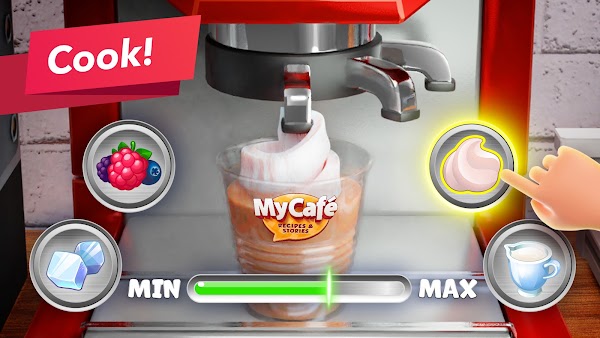 In the My Café world, there is even drama and romance. You will see the customers going on dates and having discussions which you can get a glimpse of as you play. You can serve coffee and desserts to different members of the community, like the librarian, grade school teachers, police officers, and more. Get the orders right, and you can get satisfied customers.
Conclusion
The My Café Restaurant game offers you an engaging simulation for running your very own coffee shop. Whether you want to play the game alone or with people from around the world in championships and cooking competitions, there's something for everyone in the game. My Café offers you chances to run your business like a real entrepreneur and will even give you chances to practice for real life.