Download Bubbu APK and instantly become a virtual cat owner! Take care of this adorable pet and have fun with the engaging mini-games in his home.
Description of the Bubbu Game
Bubbu is an online game where you become an owner of a cat with the same name. Bubbu is an adorable and emotional virtual cat looking for a home, and when you take him in, he becomes your responsibility. This casual game was made by Bubadu and was first released on the 30th of October, 2015.
The interactive game is popular among children, but it's great for everyone, including animal lovers and those who cannot own a cat because of allergies. It also has mild fantasy and violent content from the mini-games.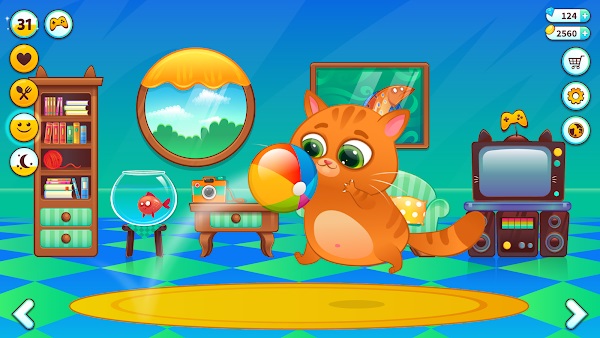 In the Bubbu game, you will find that your cat enjoys eating delicious food, visiting friends, taking cute selfies, and dancing. You can find out more about what your pet likes while having fun as you explore. Whenever you're not playing with Bubbu or building his home, you have access to tens of mini-games that allow you to earn coins to take care of your pet.
Bubbu is a free game, but its interactive elements are in-game purchases. You can purchase some items and features in the game with real money to enhance your gaming experience. Start playing this fun, casual game if you want to have fun with an adorable cat and watch him grow.
Take Care of Your Virtual Cat
The whole point of the Bubbu game is for you to take care of your virtual pet. You need to feed, dress, bathe and cuddle your cat, as he cannot do any of these alone. The adorable cat needs all your love and attention, and if you neglect or forget about him, he becomes unkempt. Ensure your kitty is always clean, happy, and fed; this is all in a day's work.
You can take Bubbu to the funky showroom to try on different clothes, some of which must be purchased with coins or real money. As your cat grows, you can make him more stylish and attractive, as this will make him happy.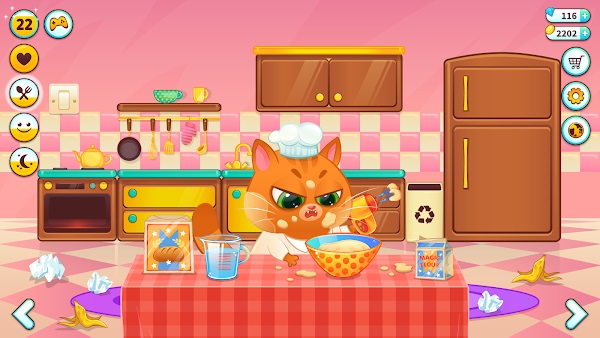 Another way to take care of Bubbu is by creating his dream house. It's up to you to fully decorate and customize Bubbu's house based on your tastes and perspective. There are many furniture pieces that you can choose from to make your cat's house warm, cozy, and attractive.
In his house, you can choose furniture like his bed, cupboard, bedside table and painting. Aside from his bedroom, you can also see the bathroom, kitchen, and living room and customize them. Sometimes, Bubbu wants to visit his friends, and he cannot do that without your help as his owner. Take him to see his friends and make him happier.
The cat also enjoys taking selfies and dancing and is almost always hungry! You must standby when Bubbu alerts you that he is hungry or wants to play. This cute little cat might need a lot of attention, but his adorable face makes it worth it.
Exciting Activities and Mini-Games
The Bubbu game goes further than feeding and playing with your cat. If you want to Bubbu more things, you need to get coins or in-game currency. To do this, you need to play in their fun mini-games. These exciting games will reward you with coins or food for caring for Bubbu.
There are over 30 games available, and while it helps you take care of your cat, they are also fun and engaging. It's like having tens of games on one platform. The games include playing Catcher and Find the Cat. Paint the Cat, Pop Balloons, Fish Ninja, Nightmare, Diver, Cat Connect, 2048, Jump, Cheese Builder, Cat Sings, Jumping Cat, and Stick Ninja.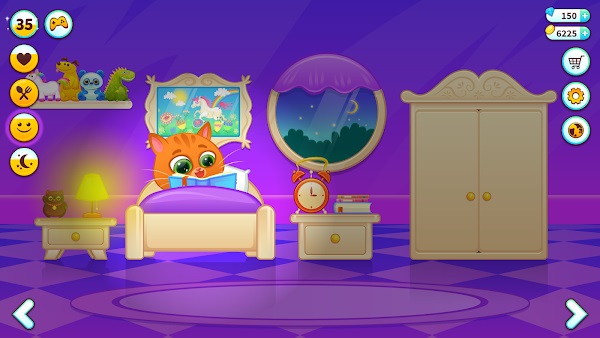 Another activity you can participate in when playing Bubbu is the spinning wheel. The casual game features a Wheel of Fortune, which players can spin daily. The wheel gives you different rewards like food, coins, or items for your cat. There are also challenges that you have to complete every day. The game can ask you to win a particular number of coins in games or do a task with Bubbu. When you complete it, you can receive coins or items for your pet.
Also, Bubbu has the chance to explore his friend's houses. These houses usually have some extra rewards that players can enjoy. One of the best rewards you can get is the free diamonds, which can be used to take care of your pet.
In Bubbu's house, there are so many activities that you can participate in. You can customize Bubbu's house to become a cozy cat cottage or an elegant cat villa. Also, grow organic food in the garden to keep your pet healthy, and milk the cow every day, so Bubbu gets fresh milk to drink.
You can take Bubbu for an exciting ride in your cool car, whether you're going diving at the seaside or fishing to look for his favorite food. The game even has activities that take you to the city or space, where you must defend the planet against aliens.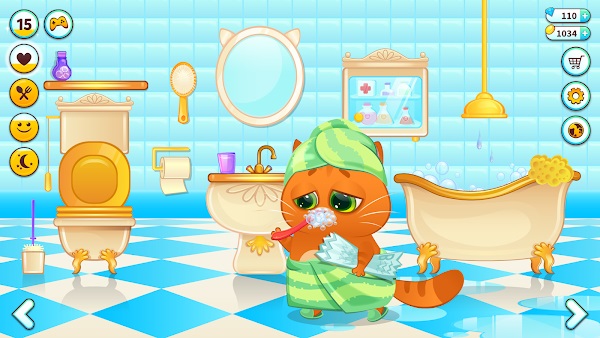 Many other activities include playing football and basketball, climbing up trees, or passing through sea rocks. You can change day and night on the Bubbu game and feed your cat when it's time.
Cartoonish Graphics
One of the reasons why Bubbu is so adorable is because of the cartoonish graphics that the game adopts. All items in the game are well-designed with a detail-oriented perspective but still look like a cartoonish cat and his house.
The game's sound effects are pretty impressive, too, with the details going as far as giving you sounds of nature depending on the time of the day in the game.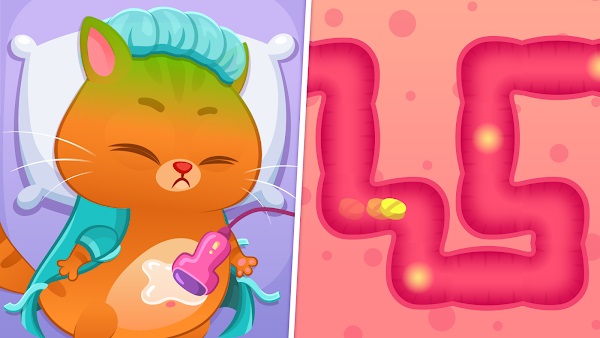 Conclusion
Bubbu is an adorable virtual cat, and you have the chance to adopt him now! Start taking care of this cute cat, feed and clothe him, and design his house until it is a majestic cat villa. Play tons of mini-games that enhance the gameplay.