Download Idle Courier Tycoon APK for fun and entertaining gameplay. Transform a small courier business into a money-making venture in the minimum time possible.
About Idle Courier Tycoon
It is a real-world simulation of the logistics and delivery industry. The game takes you on a journey to become one of the virtual world's most successful high-speed cargo industries. This game has many lessons to learn about customer satisfaction and honesty. You'll also learn all the processes of sorting, packaging and shipping products directly to the consumers.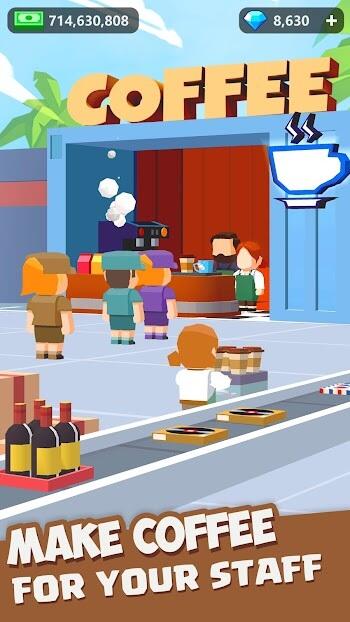 The game doesn't just simulate the real world but adds realistic elements to make the game even more fun and relatable. Hence, you'll become the given role, which requires much expertise, though you'll get a guide during gameplay to get you accustomed to your new roles until you can make decisions on your own.
Many games are themed after this same concept, but Idle Courier has some unique features that set it apart and provide an exceptional gameplay experience for the users. The game tasks players to manage projects, investments, and staff and maintain a good stance with competitors.
Anyone who's into the courier business would find the game much more relatable as well as anyone who's in a management role at a company. So, if this is you, you can put your skill to good use and grow your business to the Tycoon Level that the game wants you to reach.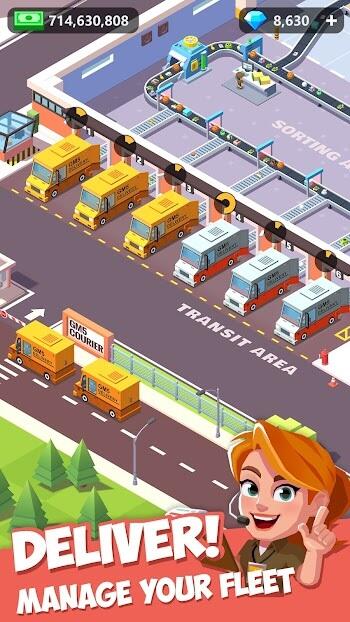 Idle Courier Tycoon was developed by Century Game and has been around for a few years. The game is available in over 75 languages and doesn't take too much storage when installed. In addition, it's not heavy on graphics and doesn't require players to make any purchase before they can play. With over 5 million downloads on Google Playstore, Idle Courier Tycoon is an impressive game with impressive features.
Deliver Packages, Grow Your Business
The gameplay is as straightforward as possible: Start a Courier Service, grow your business, and become a tycoon. Hence, the main game objective is to get many customers to trust your brand over your competitors. Like most idle simulation games, this one so gives you the best knowledge and insight into a particular field, which is courier service in this case.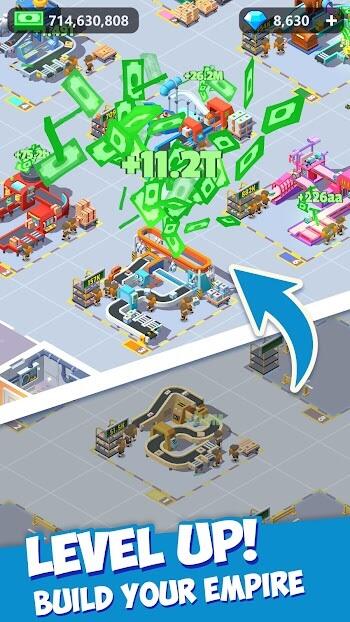 You'll start as the main character and business owner. Before earning your first coin, you'll start with nearly nothing and learn how to run a shipping company. The orders here will be small and probably insignificant.
However, these minor orders allow you to get accustomed to the industry and help you develop strategies when you start your business. The game also rewards innovative approaches and effort since you'll see massive growth as you put in the work. To aid you in the struggle, there is a tutorial on how the game works, which is highly recommended if you'd like to know how everything works before diving in.
Features
Starting with zero, you can become a millionaire and go on to become a billionaire on this game, thanks to the numerous features that aid players in starting and completing this task. Check out some of them below: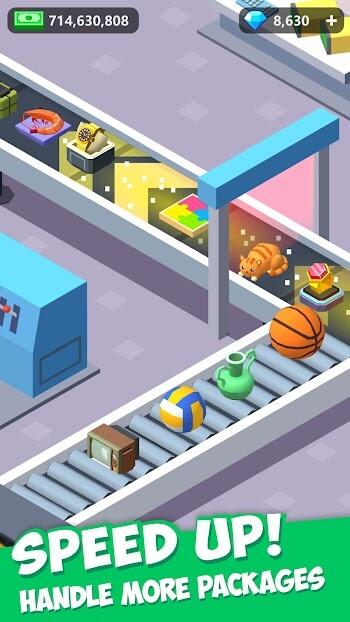 Game Graphics
Of course, there isn't anything complex in the game's graphics, but there is enough element to make players addicted. The characters are basic designs of cartoon characters. Still, each of them is different and unique for their specific role, so you don't get confused and quickly identify anyone when playing.
The game environment is also well designed and updated with the necessary details to remind you that you're running a courier service. You'd see the whole structure of your courier company and the many stages on the game screen. You'll also get real-time updates of how much each unit generates. The animations also deserve applause, considering how the screen is constantly moving and not just transfixed.
Storyline
The game has a great story, making it even more relatable. The player starts as a rookie at managing courier services but with the sole intention and dream of becoming a tycoon as soon as possible. Therefore, the player has to shoulder the responsibility of raising the company standards and ensuring the dream is eventually realized.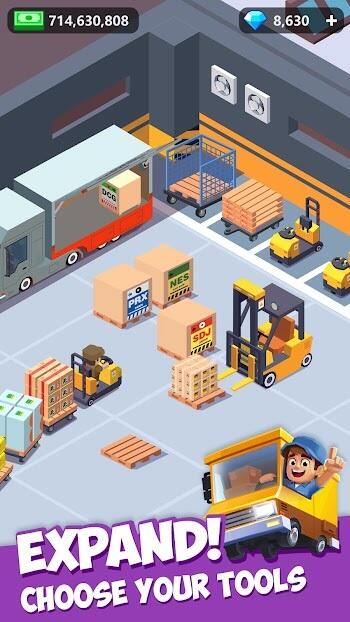 Casual Gameplay
There is no complex structure in play here, so you only have to put your management skills to use. There is a simple form of playing here because you have the superior advantage of seeing and accessing every part of the business as it runs. You must ensure that all orders are delivered, and the demands don't exceed your capacity.
For a delivery company, you must continuously import different items, sort them and ensure that all the information necessary for timely and accurate delivery are available. Your job is to scale the company as quickly as possible with the money earned. So you can increase your employee number, upgrade the machinery, and transportation means to boost the revenue sources.
Rewards
You earn rewards when you complete missions in this game. For example, the game starts as a small courier service, so the rewards are insignificant because there isn't any structure to process many activities. However, the story changes when players hire their first employee or buy their first equipment, increasing the number of processed activities and improving players' rewards. Throughout the game, the more upgrades you provide, the higher your rewards every minute you spend.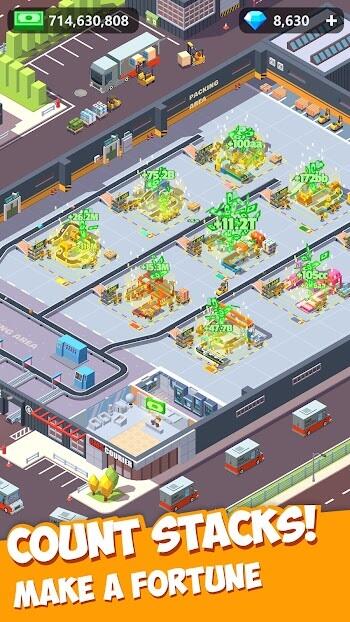 Diverse Courier Machines
The game has many types of machinery used in the courier industry. There are diverse options in the game that an average player might not know the use until they check the information. This means players have many options to choose from whenever they want to upgrade the company. Since different upgrades or machinery result in additional rewards, some players will reach higher levels before others.
Conclusion
This game is an exciting place to spend time and learn about the ins and outs of a typical courier service. In addition, it's a great way to get a compelling gameplay experience as you spend hours growing your company.