Download Rodeo Stampede APK and enjoy the craziest stampede ride of your life! So saddle up, and wrassle through this Stampede as you become an unbeatable rider even in the animal kingdom.
About Rodeo Stampede
Rodeo Stamped is one of the coolest yet crazy games any player could ever play. With amazing features that will keep you glued, Rodeo Stampede will surpass all your riding expectations. However, aside from the stampede ride, players get to own and manage their zoo. Players on Rodeo Stampede upgrade from riders to zoo owners and friends to these four-legged animals.
To win the heart of these animals and become a champion rider, you will have to hold tightly and not fall throughout the Stampede. In Rodeo Stampede, players are armed with a lasso and a ten-gallon hat. Then they are required to swing while on top of the stampeding buffalo. However, the key to rocking=g through is holding tight and jumping from one animal to another.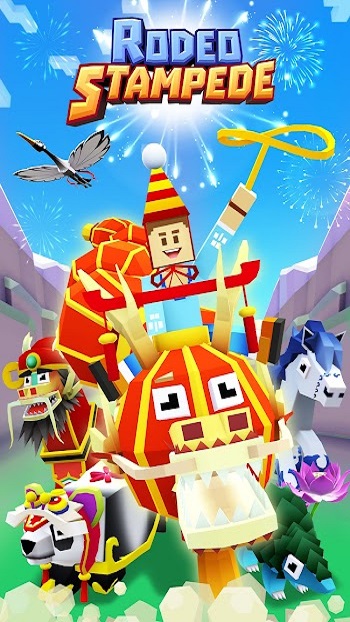 Created and developed by Yodo 1 Games, Rodeo Stampede is a fun and enjoyable game that players enjoy and always return to. However, all this fun takes place in Savannah with the craziest and wildest animals. Although with Rodeo Stampede, you do not only ride, you also get to befriend these animals.
Aside from riding all these animals, players also get the chance to find a hidden animal. Players can unlock all the animals in the wild. This will help make your zoo a sight that will bring patrons from all over. Imagine if you get to control all the animals labeled as beasts; how cool will that be? Animals from different regions all over get to co-exist in one place to race in the Stampede, and you can control them if you can ride through.
Unlock most racing games; Rodeo Stampede gives its players the full depth of the easy-to-learn and hard-to-master feeling. However, this makes the game stand out from other riding games. The excellent addition of stampede racing and a zoo and patron purring further emphasizes the interactive possibility that Rodeo Stampede provides. Also, the gameplay is innovative, and the main player tries to turn an aircraft into a zoo that will continually draw in patrons from all over.
Ride Through The Stampede
One feature that makes Rodeo Stampede an excellent game choice is the Stampede ride. Just like the name implies, players get to ride on the back of elephants, buffalos, and all types of exotic animals. However, the Stampede is one wild ride, and players must be ready to jump from the back of one animal to the other. The stampede race is wild, fun, and deadly, but that is the fun of Rodeo Stampede anyways.
While playing the game, in-game purchases make your ride much more fun. However, in-game purchases on Rodeo Stampede are not compulsory, and players can also play and enjoy gameplay without making any purchases.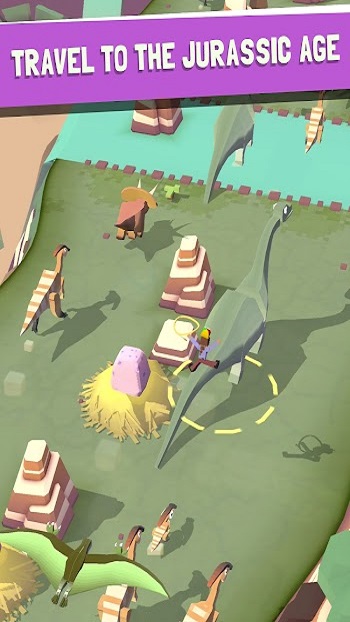 Various amazing and exotic animals will be at the Stampede. From Elephants to Buffalos and Ostriches, the list is endless. Asides from riding these animals, you get the chance to become friends and form a bond making it extremely easy for you to form your zoo. However, as this feature states, you must ride through this Stampede and survive to become a zoo owner.
Although there are opportunities for players to unlock new animals and areas, it all depends on the player's phone storage capacity. Also, storage capacity is one of the requirements for playing Rodeo Stampede. While racing, players must be tactical and alert to dodge obstacles and get higher scores.
As a result, the ability of players to dodge obstacles and get higher scores also increases the players' chance of getting to the zoo faster. However, while racing, a player's skill has to be horned and sharp in other to not only beat the race but also survive. Although the game is constantly updated with new features and added skills or animals, Rodeo Stampede still stands out from other competitive games.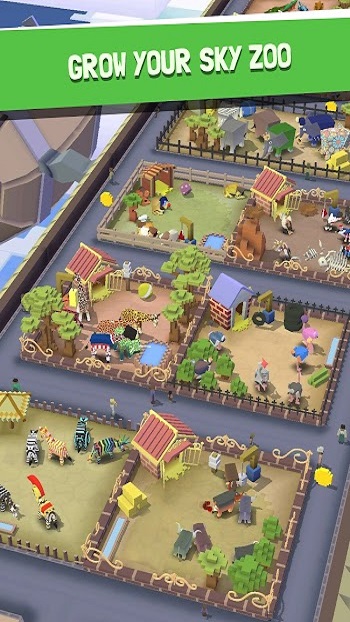 The race is not only wild but also very demanding of skill and readiness. Therefore, the Rodeo Stampede will constantly test the abilities of players as regards escaping obstacles and riding through the Stampede successfully. However, some areas can be unlocked in Rodeo Stampede that will not only expand players riding space but also increase the chance of a bigger zoo.
Capture And Become Friends With Animals
In Rodeo Stampede, players catch and become friends with these exotic animals. From animals of various sizes and shapes, Rodeo Stampede is one exciting gameplay. With the ability to unlock new animals with every gameplay, Rodeo Stampede is an animal-filled game. However, players do not only catch these animals, but they also get to become friends with these animals.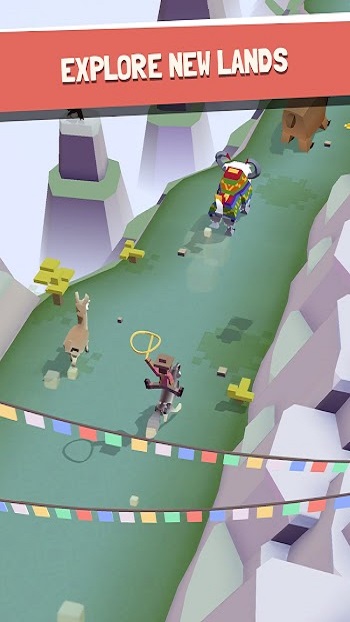 As a result, players of Rodeo Stampede get to experience the full potential of animals from various parts of the world. With no limit to the kind of animals that can be found, Rodeo Stampede is one game that stands out with its wide range of animals available. Also, these animals exist in Rodeo Stampede in different sizes and shapes, making your sky zoo a mega view.
A Wide Variety Of Hats
This feature is not only exciting but very decorative as well. In Rodeo Stampede, various hats are available to make your character look different all the time. These hats help make your character look different all the time. As a zoo owner, you would want to look different and clean. Therefore, one that can become very boring as a dressing tht is why the developers of this game have decided to make various hats available for players to enjoy.
Access Requirements
Various requirements will enable users not only to enjoy this gameplay but make it easy as well. However, these requirements do not generally require in-game payments. As a result, storage is one major requirement that Rodeo Stampede requires to function effectively. Also, some of these requirements are not compulsory and can be avoided if not interested.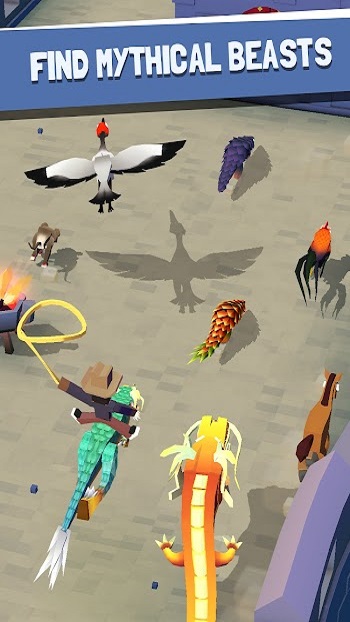 Storage; required access to share screenshots and screen recordings of the app on social media
Access to share gameplay videos on social media platforms
Access to run in-game events such as reward events
Your device model to ensure customer feedback and inquiries. This is very optional.
Conclusion
If you love riding through rough races, then Rodeo Stampede is for you. However, the game does not only involve riding; it also allows players to own and run their zoo. Therefore, to try out and enjoy this amazing and exciting game, download and enjoy a world of fantasy involving riding and engaging patrons.