Download Tower Hunter Erza's Trial APK and enjoy this action-filled adventure game. Control Erza and take her on this journey to destroy these evil towers.
Brief description of Tower Hunter Erza's Trial
Tower Hunter: Erzas trial is an action game where you take control of a female character named erza and take her on an adventure to become the most talented hunter in the world. Growing up, erza was closely related to demons. Unfortunately, she was cursed with the ability of immortality, which means she revives every time she is killed but was blessed that she comes back stronger each time she wakes.
On this adventure, you find mysterious towers, fight against nasty mutant monsters and defeat final bosses. These towers show up randomly on each level after a series of fights with mutants.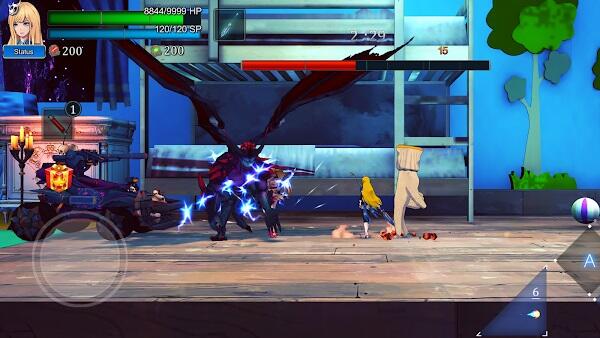 After defeating the bosses of each zone, you receive power cards. These cards are received to enter the following zones, and it holds all the status and power of the person containing the cards.
Tower Hunter: erzas trial was released on the 16th of January, 2022, by Fast Run Games. It is rated 10+, containing fantasy violence and mild blood or gore themes. The game has seamless gameplay and easy controls that anyone can use. It is a role-playing game, so the control operations are easy. The buttons are on the screen, so you tap what actions you want your character to carry out. It is easy to understand, so playing the game is quite simple.
The more towers you pass, the more you advance in the game. As you progress, you retrieve more power cards, learn different magic, wield new weapons and face more challenging opponents.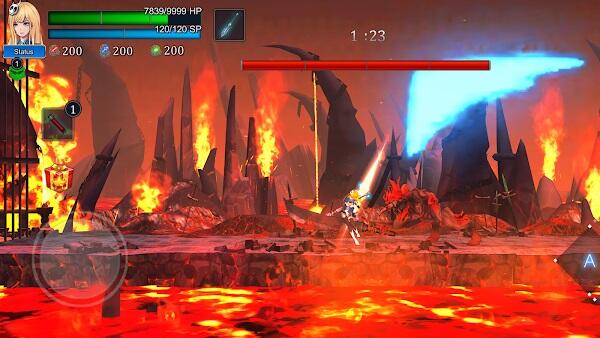 Tower Hunter: erzas trial is a fun role-playing adventure game where you will face many enemies, so you will have a long way to go ahead. The dynamic game offers different abilities and weapons, keeping you engaged. The game also has vivid graphics.
Fun Gameplay and concept
Tower Hunter: erzas trial is a fun adventure where you take control of erza, the cursed girl, and her main job is to destroy evil towers which are ruled by demonic monsters, and in the process of that, she retrieves their power cards. While you play, erza will constantly be revived no matter how many times you die, this is due to precious items, and she comes back stronger after each death. As you advance in the game, there are different treasures and artifacts that erza collects, which improves her abilities and strengthens her.
Erza is very dynamic in her skills. Her running, jumping, dodging, defending and attacking can all be performed accurately but depends on how long it will take you to master the controls.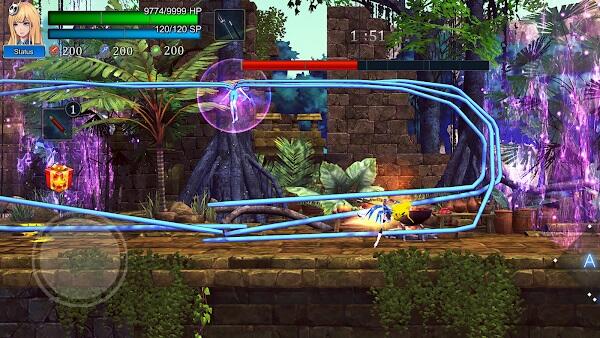 Attacking in the game is made more interesting with the use of weapons. There are a variety of weapons, with each one having unique characteristics. Magic is also used in the game, and erza will discover more magic techniques as you develop her. Fighting bosses is only stressful when you don't understand the proper fighting combos. Using both light and heavy attacks and combining the use of weapons and magic will enable you to take down your opponent's easier.
There are various upgrades to make your gaming experience easier. The tower hunter erzas trial download is available on all platforms.
The Game Features To Look out For
As you play tower hunters: erzas trial, you can look out for these different features that will enhance your gaming experience.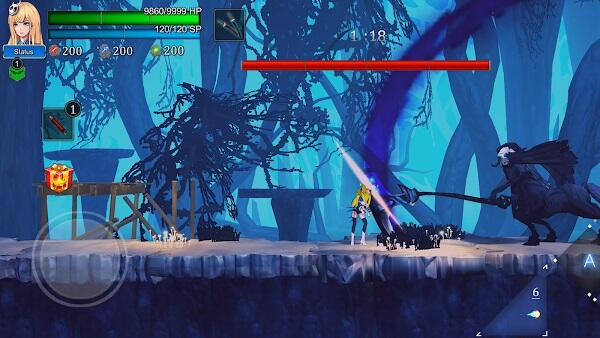 Erza has unique features, but the most beautiful thing has to be her rogue characters. She has a lot of skills, but this game differs from other rogue-like games as she doesn't lose any of her talents. The more you play, the stronger she gets.
The game has colourful and stunning graphics that appeal to the eyes of the players. It has a typical anime-style layout with the designs of erza and all other characters in the game.
Along with its beautiful graphics, it also has a very intriguing sound. The sounds are very gloomy like, which fits the game's aura.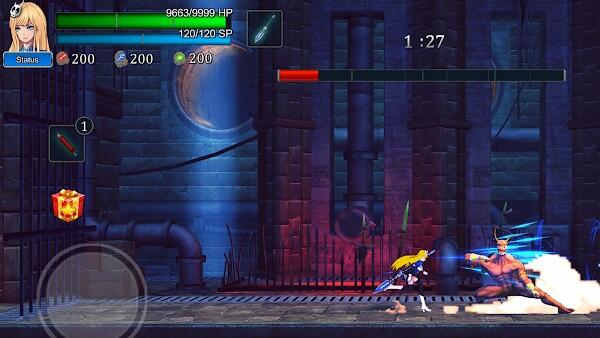 The game has a dynamic combat system with different light and heavy attack combinations. The use of weapons and magic can also make combinations more interesting.
Some bosses appear randomly after a series of battles with demons. These bosses appear with the towers, and defeating them earns you power cards you can use to upgrade yourself.
Tower hunters: erzas trial has straightforward controls that make the gameplay easier for users.
You earn different hunter licenses when you advance in the game. Clearing stages under special conditions increases your chances of getting hunter licenses.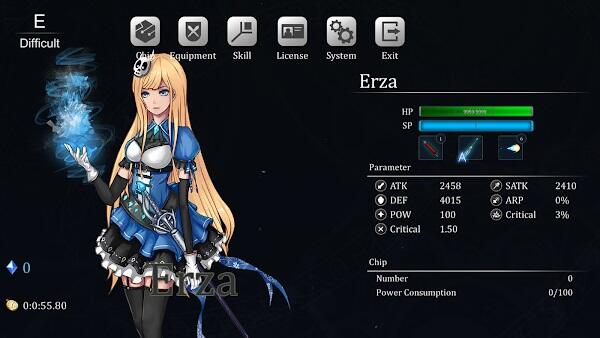 Select the skills you want to use during battle and strengthen your power. Using proper skills makes fighting your battles easier.
Discover different treasures and artifacts that will upgrade erzas ability as you progress in the game.
Tower hunter erzas trial has even more features that will make your gaming experience more exciting.
Conclusion
Tower Hunter: erzas trial adventure is an action-filled adventure game with many abilities, weapons and magic that will keep players engaged as they play. It has fascinating gameplay with different enemies and bosses that will make your gaming experience more exciting.