Download The School White Day APK and enjoy the adventure of horror. Dive into this creepy high school with immersive gameplay and vivid graphics.
Description of The School – White Day
The School – White Day is an exciting, horror-adventure mobile game. The game combines deep immersion and a solid storyline with 3D graphics that give gamers a fun experience. The School–White Day is a remake of the popular White Day: A Labyrinth Named School game released in 2001 for PC. The original game was released in South Korea and gained a cult-like following in the United States, United Kingdom, Canada, and more.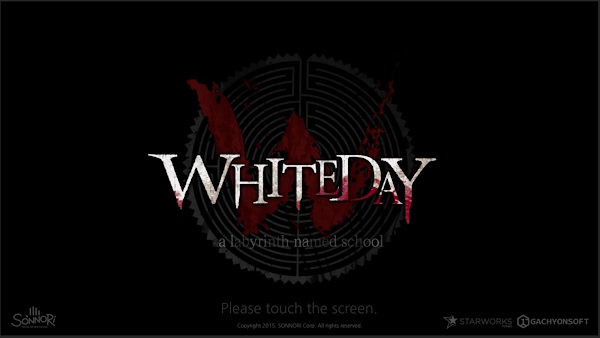 The School–White Day was developed and published by SONNORI and released in 2018. It is rated for teenagers with violence, suggestive themes, and blood. The game was able to replicate the unique Asian perspective of the original game. It is set in a high school with mysteries and legends and is based on the story of Hui-min, the protagonist. He and other students find themselves locked in school at night, with possessed school workers and mysterious ghosts.
Exciting Horror Mobile Game
The highlight of this mobile game is the horror theme, which the developers manage to present properly. The School – White Day is a horror game set in the school, but there are no gory themes, knives, guns, or weapons. Instead, there are a lot of jump-scares in the gameplay.
Aside from getting startled, you will also have to participate in chases and run away from the possessed janitor, school guard, the school ghosts, and other horrors. The horror theme is presented realistically, with short videos that make it feel like a horror movie.
The School – White Day Storyline
The School–White Day is based on the experiences of Hui-min, a high school student. He is bored of studying but goes to school grudgingly every day due to the pressure from his parents. Yeondu High School, where he attends, ends its lessons after sunset.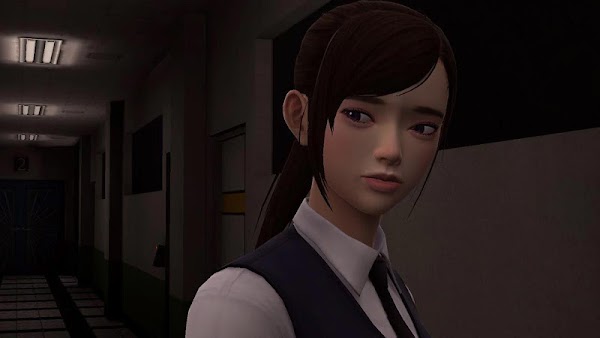 One day after school, Hui-min was on his way home before realizing that he had left something in school. He went back to search for it and met a female student. Forgetting his lost item, he begins talking and discovering his school with the student. He also meets other students.
Something strange happens, causing Hui-min and his new friend to get stuck in school. Now, Hui-min has to figure out how to get out of school, avoid the creepy workers, and go home.
Interesting First-Person Gameplay
When playing The School – White Day, you get the role of Hui-min. The game starts with a short introduction video of the protagonist and the school, and once you get locked in, you can start playing.
Rather than interacting and choosing like some horror games, The School–White Day comes with controls for roleplaying. This means you will have to direct Hui-min to move to different locations and perform various actions like sitting, picking up items, and running.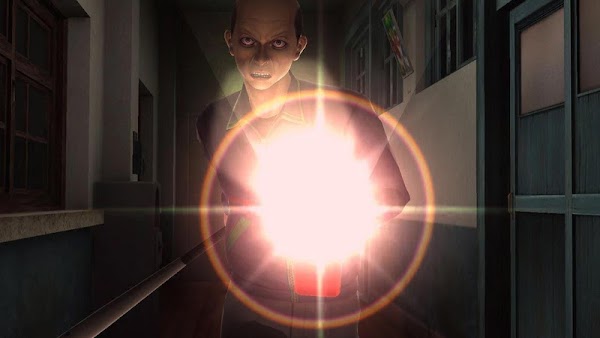 As you play the game, you will come across different items. One of the earliest items you get is a key, and ensure you collect it because you will have to open a locked door and get away from an attacker. So, keep all the items and uncover the secret of the school.
The game's main purpose is to keep Hui-min safe and help him leave the school. As Hui-min, you will decide how the rest of the game will pan out. You will also interact with other characters in the game.
Graphics, Visuals, and Sound
The gameplay of The School – White Day is brought to life with 3D graphics. The sharp and lifelike graphics make the Yeondu school, classrooms, and characters appear real and give it a dark and sinister background that will keep you on your toes.
The game's visuals are also high-quality, reminding you of an animated movie. From the seamless transitioning from scene to scene to the character's movements and facial expressions, the game does a good job of making its storyline feel real, thus immersing you in the gameplay.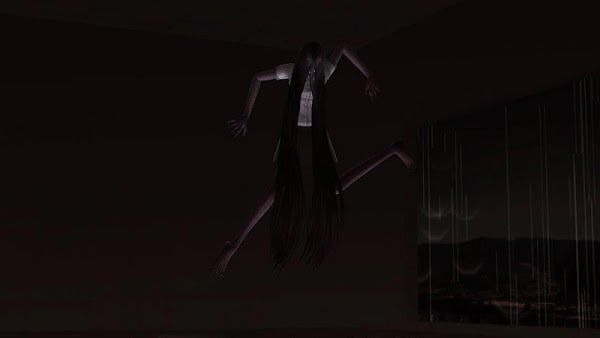 The School–White Day also features a top-tier sound that will impress any gamer. You can hear some of the slightest sounds like footsteps and panting and loud sounds like shouting. A jump scare usually follows even the frightening silence. You can get the most out of this game when you use headphones to play.
Should You Play The School – White Day?
If you enjoy playing thriller and horror games, you should try The School – White Day. It's also a fantastic choice for those who enjoy roleplaying and adventure games. Even if you don't want something too scary, rest assured that there are no gory scenes or weapons. Instead, it's all about getting away from dangers in the school to survive.
The game features seven possible endings, and all your actions and choices will determine which end you will get while playing. Unfortunately, the 3D horror game is not ideal for children either and should only be downloaded by those that are 13 years old and more.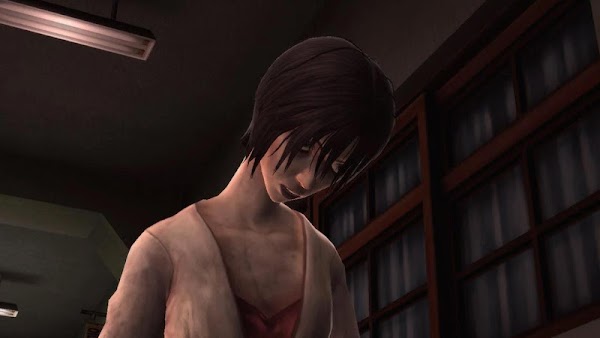 It offers a rich storyline, fun gameplay, and immersive graphics that come together to give you a fantastic gaming experience. Although you are playing on mobile, you can rest assured that the game offers quality visuals on a small screen that brings it up to par with some console games.
Conclusion
The School–White Day is a fun game and a great choice for those who enjoyed the original game. If you've never played the original game but want to, or you enjoy thrillers and jump scares, this game is also for you. Accompany Hui-min as he is stuck in a school for hours trying to escape and survive with his classmates. As you play as Hui-min, get away from possessed janitors, ghosts, and other horrors lurking in all corners of Yeondu High School.